Anyone who has grown blackberries will tell you, hands down, that these plants are easy additions to your edible landscape. When growing blackberry plants yourself, it is useful to know about the differences between available varieties. For example, look at thorns — some blackberry plants have thorns that help to protect them from unwanted snackers, while other cultivars are thornless, which makes them safer for little hands to harvest. In this article, we are going to focus on the differences in growing habits and also share some information about when it is necessary to grow your blackberry plants on a trellis.
Growth Habits of Blackberry Plants
Erect blackberry plants grow upright and tend to stand on their own without needing additional support. This is ideal if you are hoping to grow these plants in containers or if you are adding them as points of interest in your home garden. Even erect blackberry plants may start out trailing at first, but their canes will eventually "hold their own" as they mature.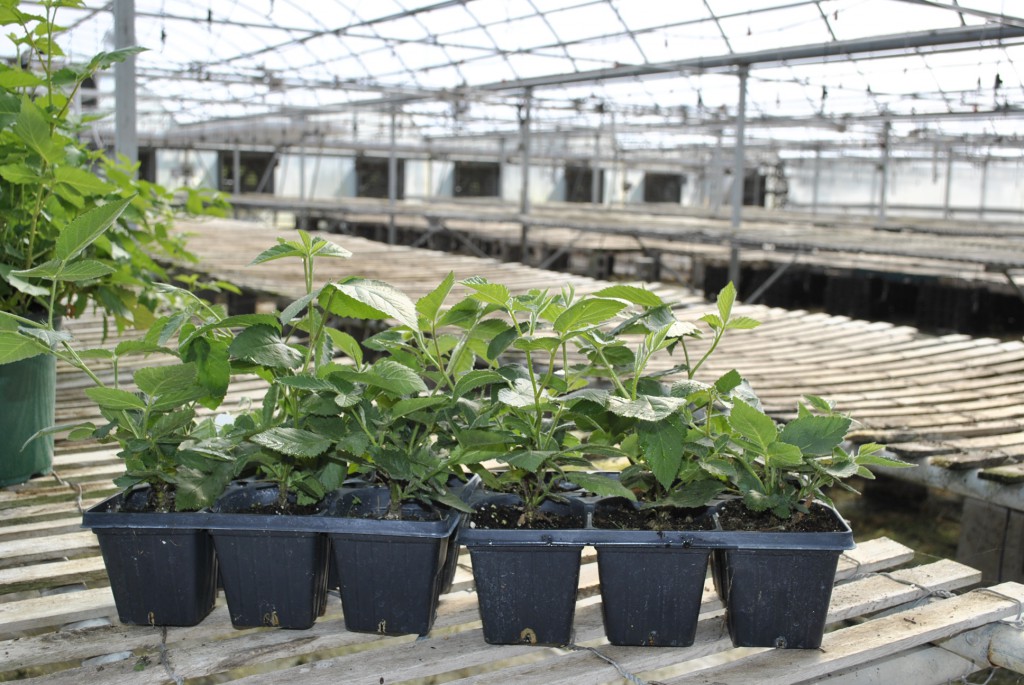 Semi-erect blackberry plants have a spreading nature and will require a little support, in the form of a fence or trellis, to continue to grow up and keep their fruit off the ground.
Our selection of semi-erect blackberry plants includes: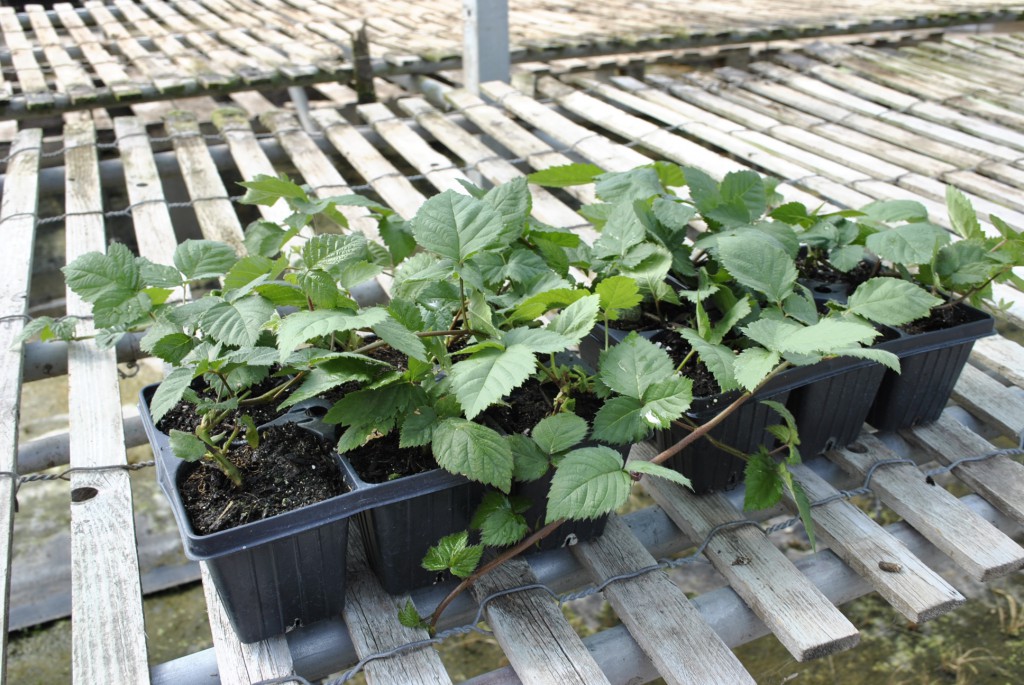 When trellising blackberry plants, don't stress out about finding the "perfect" trellis design – there's no such thing! There are many forms a trellis can take, like an existing fence or a sturdy railing. Most blackberry plants grow to be an average of 4-5 feet tall and wide. Make sure you keep that information handy to help you design your ideal trellis system. You can usually find a DIY trellis kit at your local hardware store or, if you're handy, you can design your own — it's easier than you might think!
Our book, Pruning Made Easy, provides useful information about pruning and care for the different growing habits of blackberries. You will also find illustrations of different kinds of blackberry trellises from the North Carolina State University Cooperative Extension Service if you want to try your hand at constructing your own!
Example below: Homemade Trellis via DeWayne Harrell of HobbyBerries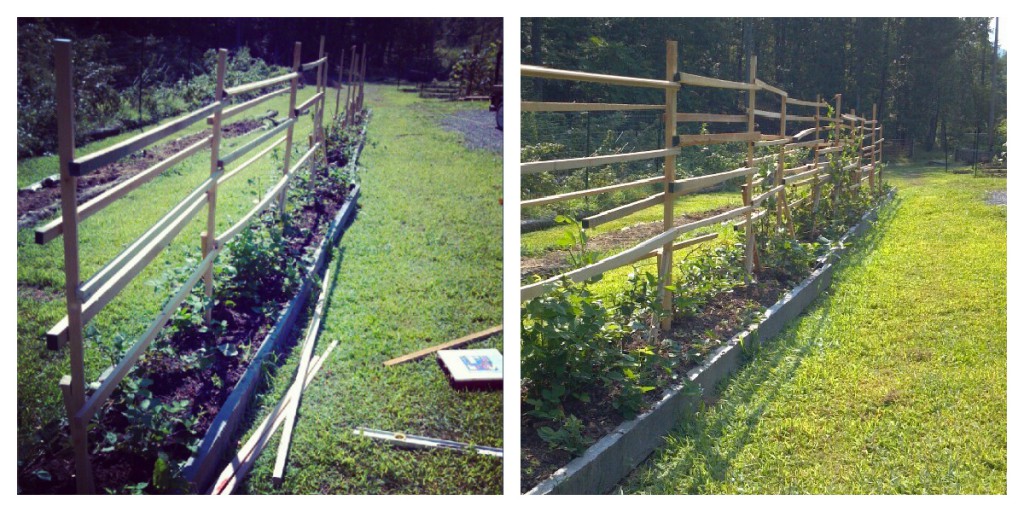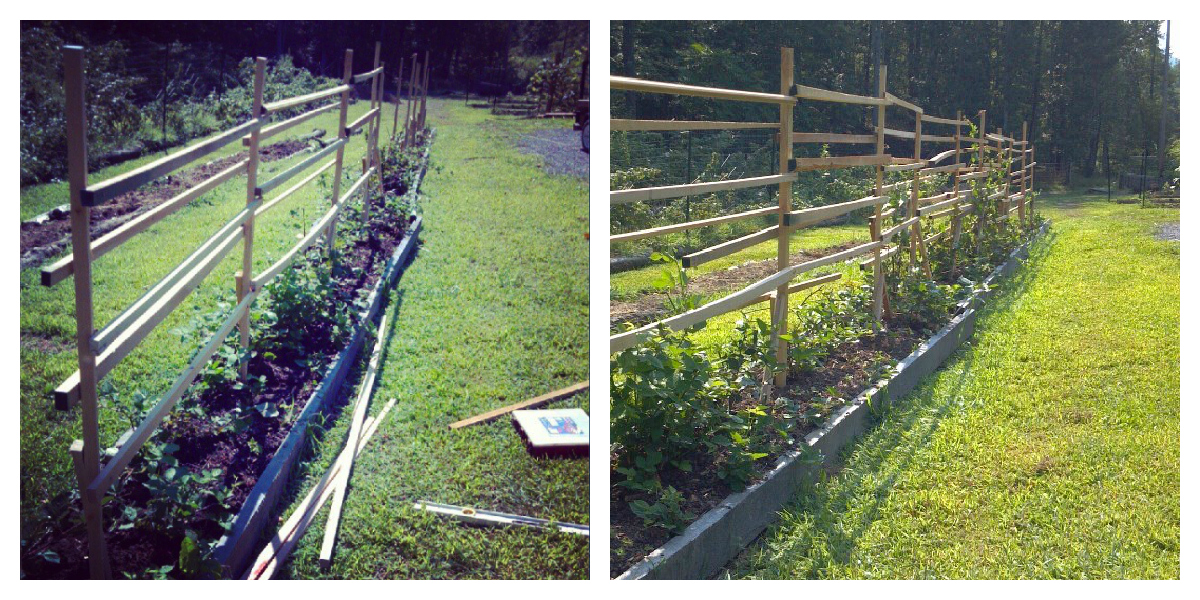 Some other berry plants besides blackberries might also require trellises.
Our selection of trailing berry plants includes:
Do you trellis your blackberry plants? What are some advantages to using a trellis that you have discovered along the way?
---