Start Growing Fruit Today – 10 Varieties that Thrive in Containers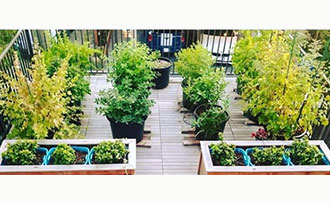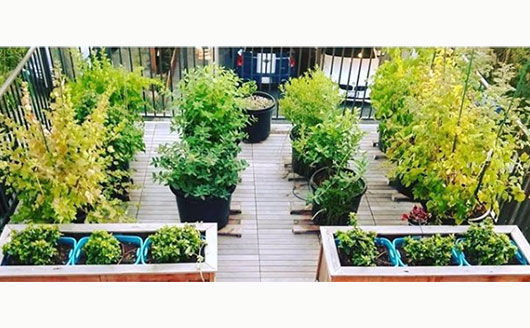 "Make your waiting room your classroom" - Wise words from our friend Jessica Sowards of Roots & Refuge Farm. If you are dreaming of starting a food forest, or just growing your own fruit, why not learn something in the waiting season?   

We've got several varieties of fruit trees and berry bushes that will thrive in pots, giving you the freedom and flexibility to move things around to find the right spot, or even pack it up and take it with you if you haven't landed on a long term property just yet.  

Or if you're in an urban environment tight on space, you can harvest fruit long term from these potted trees, too! 

Dwarf Cavendish Banana - A tropical banana can function as a house plant for you, or can be grown outside and brought indoors during the winter. This Dwarf variety thrives in containers! 

Honeyberries – A pair of honeyberries are the exact opposite of the banana in terms of cold hardiness. These resilient berries are cold hardy to –50F, so they can easily be left outside all year round in their pots. You'll need two for proper pollination and they'll be quite happy in a pot. 

Bushel and Berry Raspberry, Blueberry and Blackberry - These berries are specifically designed to thrive in containers, thornless and compact unlike many of their species counterparts.  Just give them a sunny spot and they'll be producing for you all summer long within just a few years.  

Brown Turkey Fig - If you're looking for a big bang for your buck on a compact tree, the fig is a perfect choice! Their distinct, pretty leaves and ease of care (very little pruning necessary) make them ideal for growing at home. The Brown Turkey variety specifically does well in pots and is self-pollinating, saving on space.  

Arbequina Olive – If you want to bring a taste of the Spanish Countryside to your own backyard, you'll be thrilled with this little olive tree. As containers tend to dry more quickly than soil in the ground, the plants natural tolerance for heat and drought is a huge plus. Trim to manage the size, which can reach 8 to 10 feet unpruned.  

Meyer Lemon, Key Lime,Tangerine and Calamondin Orange - While Citrus may require a little more attention than some fruit on this list, you can successfully grow these warm weather favorites by keeping even moisture and protecting them from cold. These do fantastically in pots, and the blooms will fill your home with a beautiful fragrance.  

If you're considering fruit for your patio, most dwarf fruit trees will be happy grown in large pots! Just keep them well pruned so they don't outgrow their roots and follow our potted tree guide.   

Lifeberry Gogi Berry Plant Collection - This drought tolerant, disease and pest resistant prolific fruit will produce quickly. Many of our customers report fruit within the first year! 

Strawberries – Most any strawberry variety will do well in pots. They look particularly beautiful in a hanging basket, with berries and flowers dripping over the edges. These are some of the quickest, and most rewarding fruits to grow.