How Many Years Until Your Tree Bears Fruit?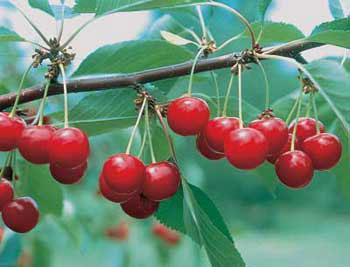 In a culture that is largely inundated with instant gratification, the natural process of fruit growing may seem to take an eternity. It's not uncommon for people to list time as one of their top reasons for not growing food: time that has less to do with planting and more to do with waiting. "Planning ahead" for a meal constitutes a bi-weekly grocery list (at best), or calling at noon to make dinner reservations (at worst). Can you imagine planning years ahead?
But wait: just how many years ahead are we talking here? Does it really take as long as you think to grow our own apples? You just moved in to a "starter" home — should you plant a peach tree? How long will that cute dwarf lemon tree sit in a pot on your deck before you're able to make homemade lemonade?
Let's take a look.
Stark Bro's Fruit & Nut Trees* | Years to Bear Fruit
*Stark Bro's Trees are 1-2 years old when shipped. "Years to Bear Fruit" begins counting after the trees are transplanted (into your yard!).
Fruit Trees
Nut Trees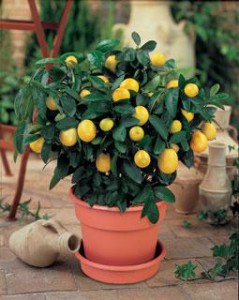 Well… what do you think? Are the time-frames about what you expected? Longer? Shorter? You might find that apples, apricots, nectarines, and peaches are the most viable solutions for short-term home owners — increasing property value — and what a treat to leave for the next! Those of you who can grow citrus comfortably, well, you've got it good — fresh-squeezed orange juice in the morning and lemonade in the summer!
(For us colder-zoned folks, potted citrus trees can also be brought inside over the winter, should we want to try our hand at growing these tasty fruits.)
Hitting the top of the Longest-Waiting-Period List are sweet cherries, pawpaws and pecans. These edibles require a longer-term commitment, for those who have the means to make it. Meanwhile, they make for some beautiful spring and summer additions!