Garden Center: Paint the Pumpkins Pink 2014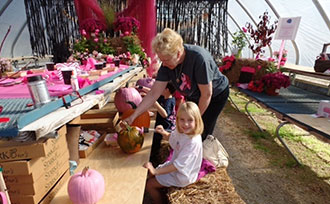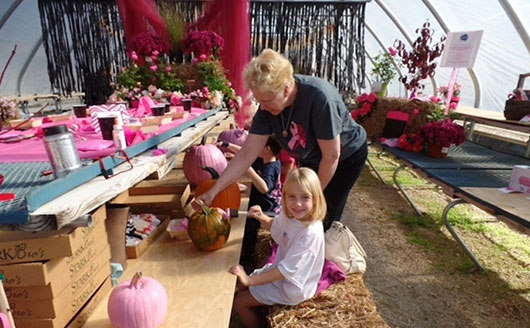 Guest article by Roberta Simpson-Dolbeare
Raising Awareness
Organizers of Stark Bro's Garden Center's "Paint a Pumpkin Pink" event couldn't have asked for nicer weather Sunday October 26, 2014. The sunny afternoon helped to attract nearly 50 participants of all ages for this first-time event, which was held in one of the greenhouses located on the
Stark Bro's Garden Center
property in
Louisiana, Missouri
. The event was held in conjunction with
Breast Cancer Awareness month
.
Bringing the Community Together for a Good Cause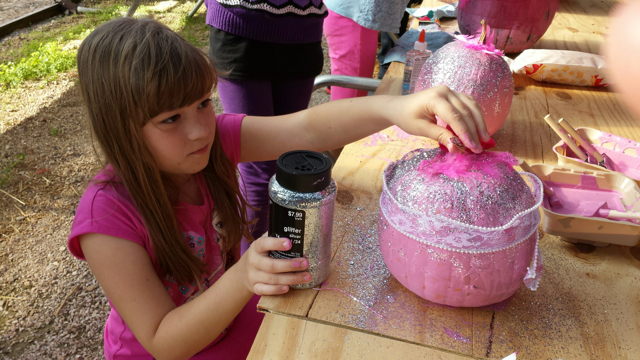 Participants paid a small registration fee, which provided them with a pumpkin, paint and supplies for decorating their pumpkin, popcorn, a goody bag, and games. Proceeds from the event are going to support the free mammogram program at
Pike County Memorial Hospital
. Betsy Hendrickson, Operations Support Specialist for
Stark Bro's Nurseries & Orchards Co.
, coordinated the event with Stark Bro's Garden Center Manager, Tina Wendel. Hendrickson involved members of the Louisiana High School Interact Club and the Louisiana High School and Junior High Student Council, who volunteered their time to help on Sunday. "It was great having the students assist with this event. They helped with registration, oversaw the games and face painting and were willing to lend us a hand where needed," said Hendrickson. "Several adults came to help their children and grandchildren paint pumpkins," commented Wendel, who added that "it was fun to see the number of adults who came to participate on their own as well. We had a group of six sisters from
Bowling Green
[a neighboring community in Missouri] who came to the event together to paint the pumpkins pink." Hendrickson described the event as successful all the way around. "We were able to provide a family-fun event for the community. We gave several junior high and high school students a chance to do volunteer work and we also raised some funds to support a worthwhile program for our local hospital. Top that off with the great weather we had and I can honestly say we were tickled pink!" Representatives from the Louisiana High School Student Council and Interact Club and the Louisiana Middle School Student Council earned community service time by helping with the Paint the Pumpkins Pink event. The students willingly assisted where needed: registration, games, refreshments, and face painting.
Photos from the Event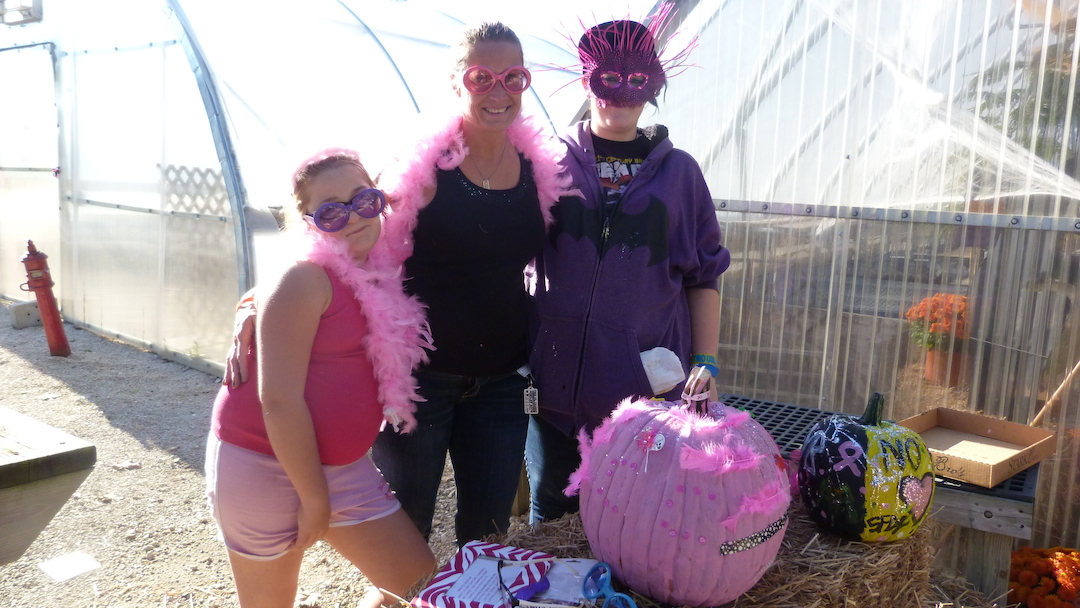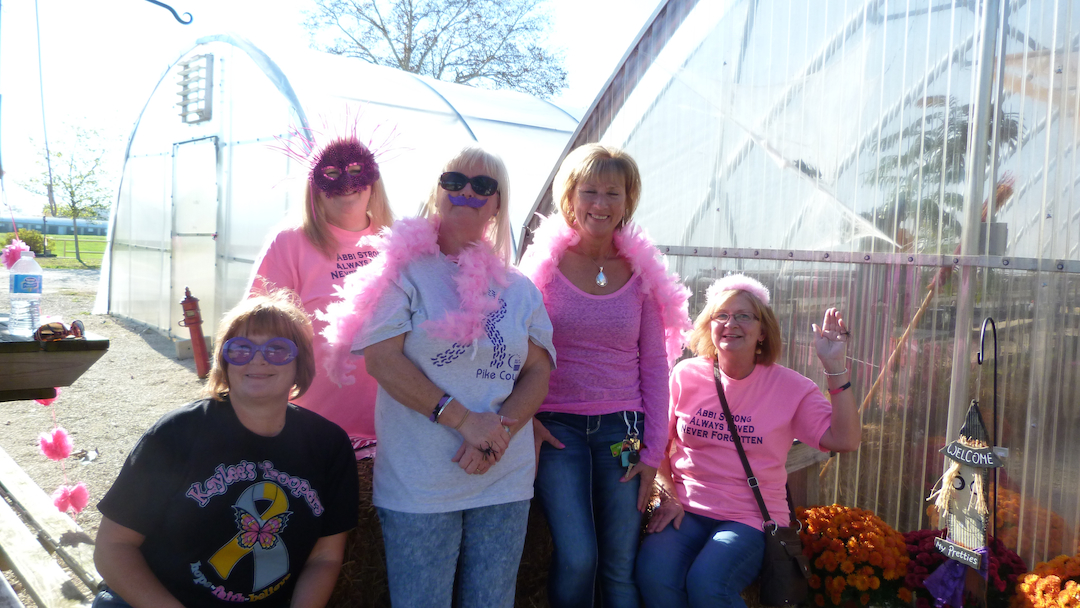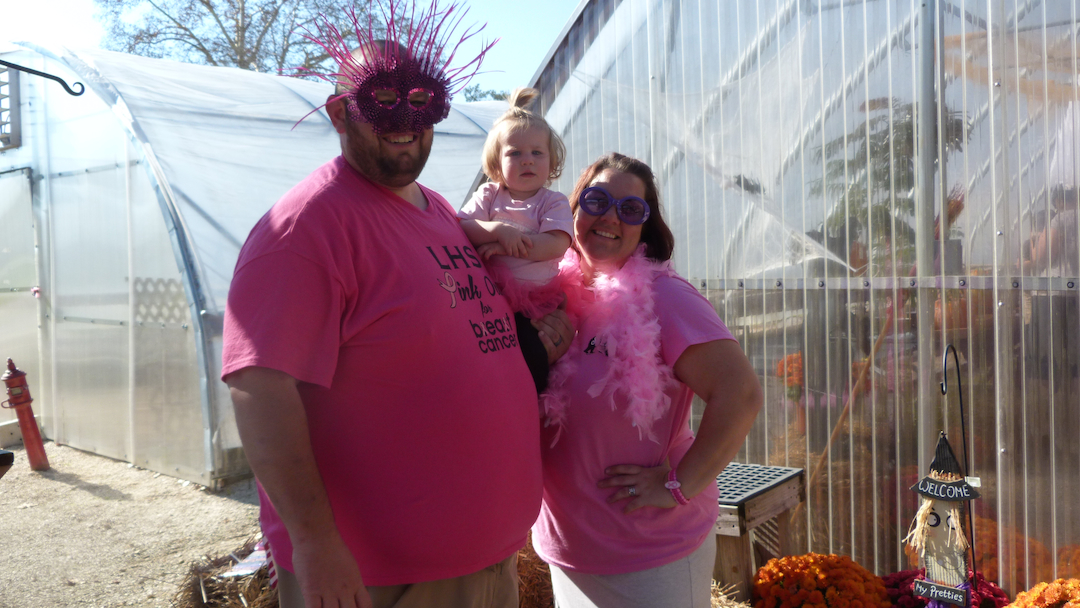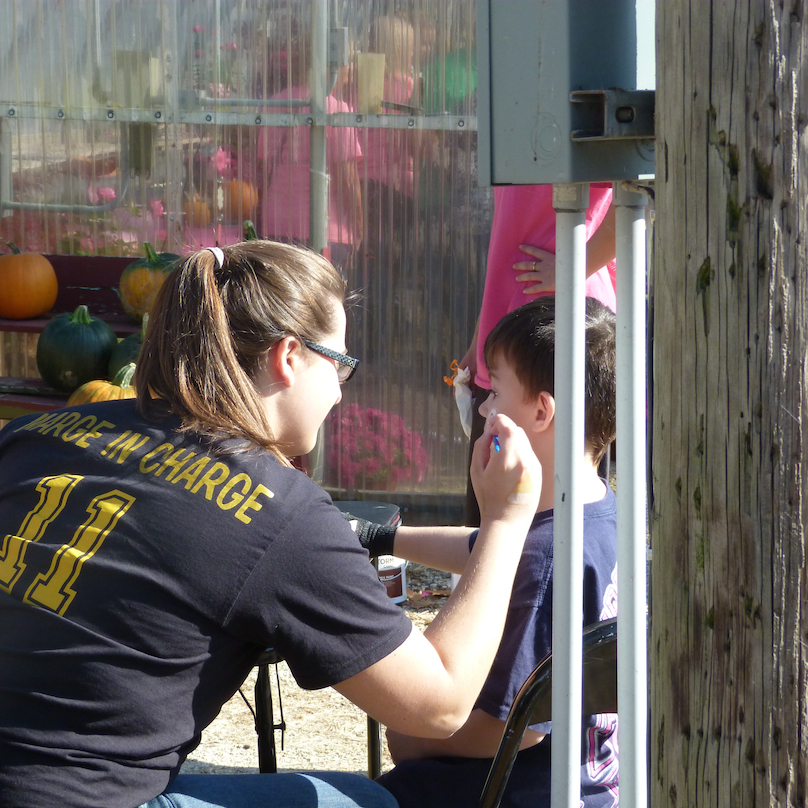 One end of the painting room was a blaze of pink as participants in the Stark Bro's "Paint a Pumpkin Pink" event this past Sunday chose to give typically orange pumpkins a new look. Participants had lots of decorative items, such as glitter, ribbons, and decals they could also use to add glamour to their pink pumpkins.
— Roberta Simpson-Dolbeare
---