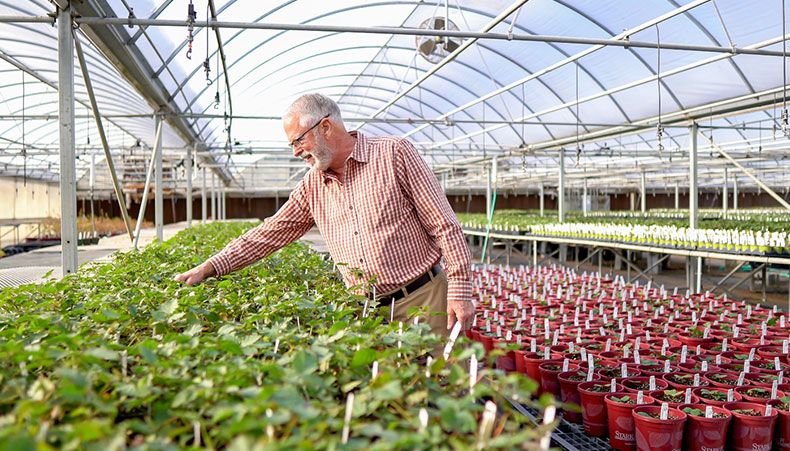 About Stark Bro's
For over 200 years, Stark Bro's Nurseries & Orchards Co. has been helping gardeners across America grow more of their own food by providing quality fruit trees, nut trees, berry plants, and garden plants. As the oldest continually operating nursery in the country, we have curated a time-tested collection of over 300 unique plant varieties, along with the resources and support you need to thrive.
Our biggest claims to fame are bringing the Red Delicious and the Golden Delicious apple tree varieties to market – but our innovation didn't stop there. We are continually introducing new products through our website, such as USDA certified organic trees and plants, exclusive Honeycrisp crosses, expanded potted tree offerings, and more. Many of our fruit and nut trees are grown in our unique Stark® EZ Start® program, which utilizes "bottomless" pots to naturally air prune the roots. This system creates a dense root mass that transplants and establishes quicker, eliminating loss due to transplanting, and accelerates growth rate, which induces earlier flowering and fruiting.
We're proud that Stark Bro's continues to be at the forefront of the industry in innovation, productivity, and outstanding customer service when it comes to shipping quality plants directly to your door.
The Stark Difference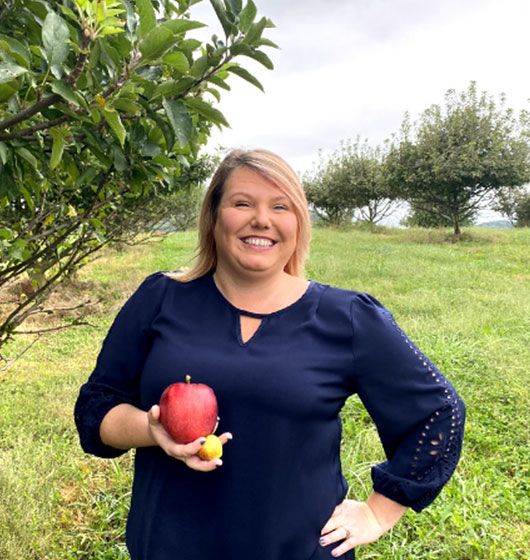 Today, our dedicated team remains in the same valley, our founder, James Hart Stark settled in 200 years ago. Nestled in Louisiana, Missouri, on over 300 acres of land filled with orchards and greenhouses. Our central location allows us to ship carefully hand-packaged plants in a timely manner that arrive in good health - no matter the destination.
Our experienced, knowledgeable, and dedicated production staff provides the care needed to grow quality crops. Our cultural practices pay close attention to detail - monitoring and providing proper nutrition, dormancy requirements, ideal environmental conditions, and faithful surveillance every day. From the nourishing hands of our growers to your doorstep.
Have the Confidence to Grow, Guaranteed!
With our local live customer service representatives and our informative website, we are confident you will find the right products to succeed in growing! But as gardeners ourselves, we know that sometimes the learning curve and forces of nature can stand in the way of your success, which is why we have a survival guarantee for the first year.
To support your learning along the way, Stark Bro's has a wealth of resources, like detailed Growing Guides, videos, and a thriving community of real customers both in our reviews and on our social channels.
We're gardeners too and are familiar with the challenges of selecting the right plants and getting them off to a good start. Our secure website makes finding the best trees and plants for your location and climate quick and easy. Shopping online allows you to browse our inventory in real-time, taking advantage of the latest prices and promotions.
Our Growing Passion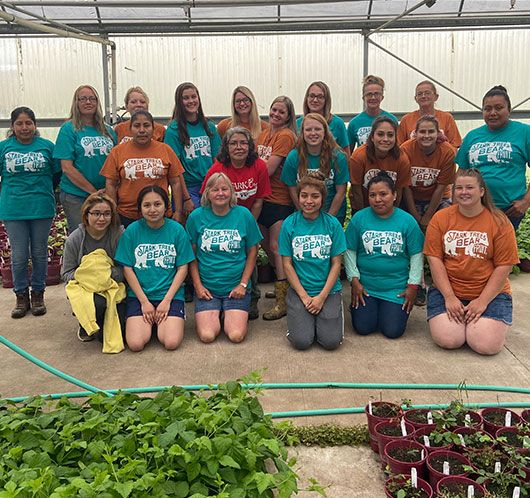 Growing your own food has many benefits. It is cost-effective, good for your health, and good for the environment too! A common value that we share with many of our customers, is to be more environmentally conscious. Embracing the sustainability movement, we have installed solar panels, allowing us to harness a clean, renewable source of energy that can help reduce carbon dioxide emissions. We have long since utilized recycled materials in our packing paper used to protect our bare root plants during shipment, diverting more waste from landfills. Recently, we have ditched the paper catalogs and minimized the use of printed materials - saving thousands of trees!
We are happy to be expanding our organic options and love sharing gardening tips to help you practice more sustainable growing methods. We're so thankful for the opportunity to continue the tradition of empowering Americans to successfully harvest their own food.
"So it has been that ever since 1816, the name of Stark Bro's has stood for all that grew best in nature for the good of mankind.
This is our heritage, and this is our task – our duty: the preservation of this good reputation, the continuation of the public faith in the integrity of every promise, every claim, every product that Stark Bro's offers." – Edgar Stark, 1916
Our number one value here at Stark Brother's is product quality and customer satisfaction matter above all. We truly depend on your success. Our Founder, James Hart Stark's dream was to share new and exciting fruit varieties with families across the United States. This dream remains, and it is now more pressing, to be in the gardening community together. Our mission is to be good protectors of this legacy and the remarkable history of the company as well as to encourage gardeners everywhere to start a legacy of their own.
We've Got Deep Roots
In 1816, James Hart Stark and a small band of pioneers migrated by covered wagon from Bourbon County, Kentucky to settle on the fertile western banks of the Mississippi. Little did James know that the apple-tree scions he carried in his saddlebags would one day launch an international nursery dynasty.
James Stark was skilled at the art of grafting to produce better fruit varieties, and demand grew quickly for superior trees he grew. The railroads opened the door to nationwide shipping, and soon, Stark Bro's was a household name.