Just the (New) Details!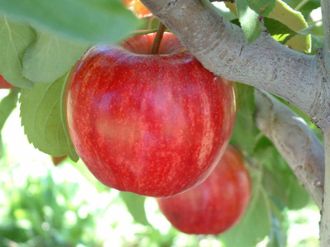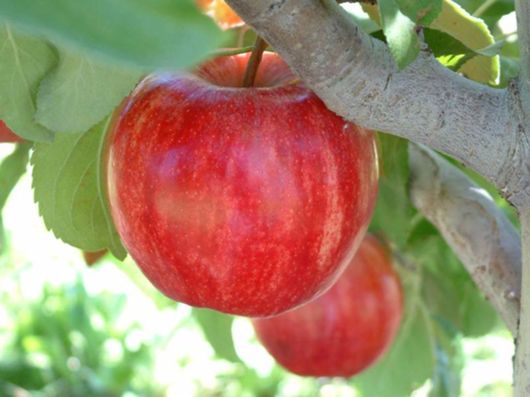 (Baigent cv)
and the Stark® Jumbo™ Pear... in perfect time for their ripening fall harvests! Perhaps after reading more about these delicious fruits, you'll be confident in your decisions on how to use them: whether that be cider, fresh eating, cooking, desserts, or snacking for later!
(Baigent cultivar)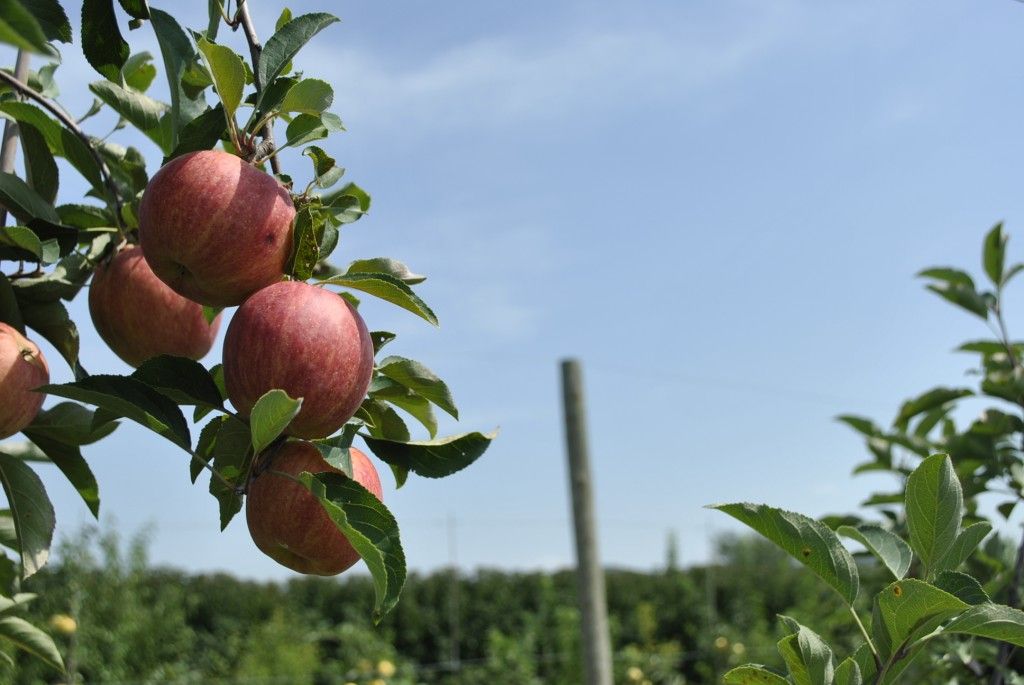 This natural limb sport of the
Royal Gala® apple tree
 was first discovered in Hawkes Bay, New Zealand, in January of 1985. Like the Royal Gala® fruit, the Starkrimson® Gala is a uniformly shaped, medium-size red apple, sporting dark red stripes over the skin.
Texture: firm, crisp, tender, and fine. Melt-in-your-mouth juiciness. Bright-white flesh.
Taste: sweet, slightly acidic/tangy, juicy
Scent: floral, subtly aromatic
Harvest: ripens in late August/early September in zone 5
Storage: keeps up to 4 months in proper refrigeration
Uses: dessert apple, perfect for fresh eating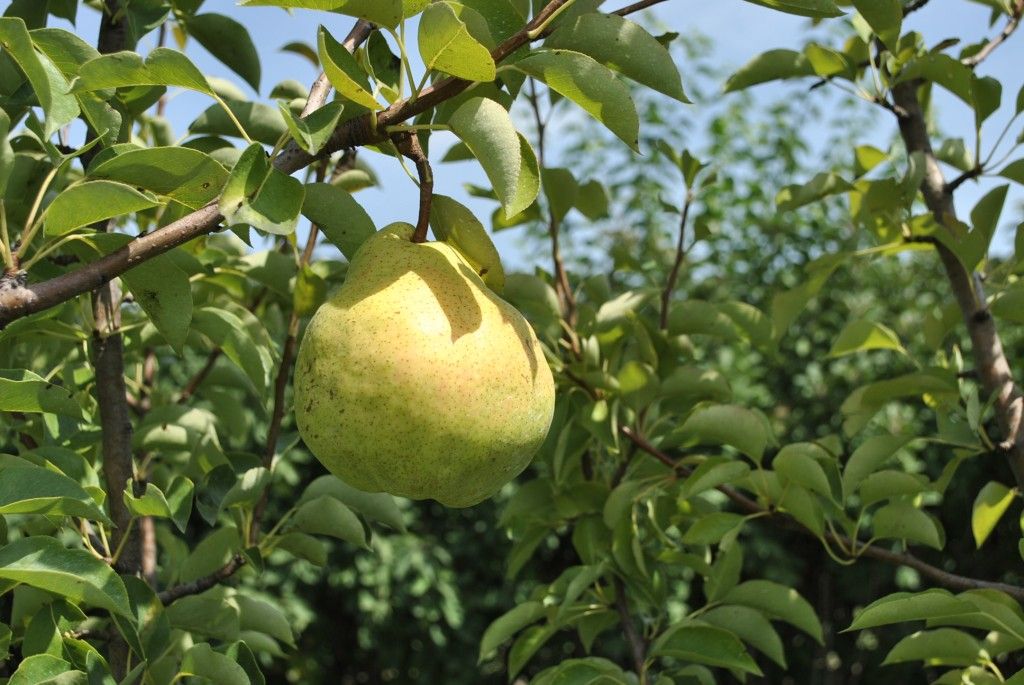 A Mendocino County, CA sport of the
Bartlett pear tree
, Stark® Jumbo™ Pear distinguishes itself from its parent with a rounder "belly" and an identifiable "neck".
Texture: soft and juicy. Finely melts in your mouth. Satin-white flesh with a slight greenish tint.
Taste: light and sweet, very "spring-like"
Scent: fresh, fruity, very aromatic
Harvest: ripens around mid- to late-August in zone 5
Storage: has a moderate storage life in proper refrigeration
Uses: delicious for fresh eating, cooking, canning, or freezing
---
Imagine you're meandering through the produce aisles at the grocery store, seeking a new variety of apple to liven up your fall cider. You find yourself staring at a row of eight of these fruits, all crying for you to, "Purchase! Take home! Eat!" Hoping to be heard above the clamor, you loudly ask, "Why should I pick you, Little Yellow Apple? What is it about you, Shiny Red, that would add to my cider? Or you, Apple of Green... what do you have to offer that's better than these others?" To your dismay, you find they have nothing to say. No details about these apples exist that might compel you, one apple over the other, to purchase and use for your spicy fall cider. You turn to leave, sad and apple-less. This is indeed a dark ending to a simple search for a new cider apple! But we can probably all empathize with the dilemma of being asked to take fruit home, while knowing so very little about the fruits themselves. Wouldn't it be nice if all produce aisles — or fruit labels — gave us some historical background & in-depth details about the fruits we're about to purchase and consume? We think that would be handy. And that's exactly what we've asked our Product Specialist, Judy, to do for you! With so many fruits new to Stark Bro's this year, Judy has taken the time to whip up some pertinent, detailed and interesting facts about each of them. Today she'd like to hi-light 2 of these new yummies, the Starkrimson® Gala Apple