Miniature Gardening: A Great Way to Learn & Grow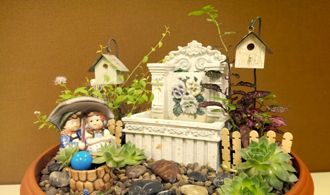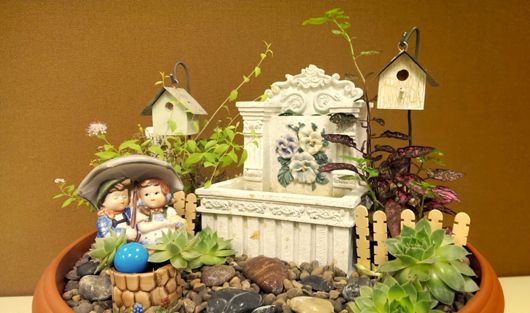 Guest article by Janit Calvo
Miniature gardening is a born-again hobby that joins the creativity of crafting with the joy of gardening like no other hobby can. Your mini garden can be as big, or as small, as you like.
The right place
You can grow a tiny garden on your desk at work or on your windowsill in the kitchen. You can create one as a "table-scape" — a place to escape to or a centerpiece for that special birthday or anniversary.
Design one in your garden bed, and you can design the ideal garden to your liking, however big or small you want it to be.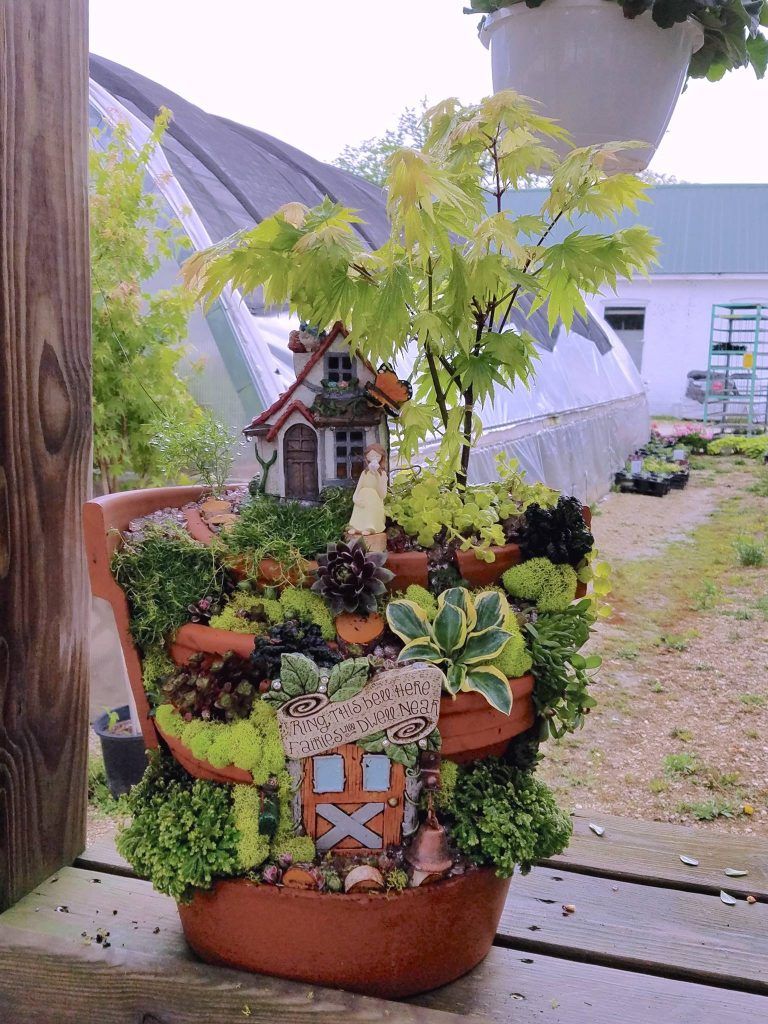 Gardening in miniature involves combining true dwarf and miniature plants, small-leafed ground covers, a miniature patio and furniture, or tools and equipment that can create an enchanting garden scene all in miniature. From 4 inches to 40 feet wide, it is your own world to plant and enjoy.

The right plant
To create a miniature garden that will last for years, choose plants that grow slowly and stay small for as long as possible. When searching for the right plants, keep in mind that the terms "miniature" and "dwarf" are growth rates, not the ultimate size of the plant. Be sure to look on the plant's tag or in the plant's listing to see how fast (or slow) it will grow.
True miniature and dwarf conifers are terrific trees for the miniature garden. They are available in four-inch pots and look like a "big" tree, but in miniature. Once they are planted in the miniature garden (remember: right place, right plant), the young plants can start to grow a thicker trunk, branches and canopy, and it will often be mistaken for bonsai — but without the need for pruning and other high-maintenance upkeep. For miniature bedding plants, find small-leafed ground covers that match the light, soil and care requirements of the chosen tree, and you have a great start to creating a fabulous miniature garden that will stay together for years.
The size of accessories you use depends on the size of the garden you are creating. For smaller gardens and centerpieces, a medium size (half-inch scale) is perfect. For pots 10 inches wide or more or for in-ground miniature gardens, use large (one-inch scale) garden accessories. The types and styles of items you place in your wee garden scene depend on what you like and the theme you are creating. It could be your dream garden or a recollection of your childhood playground, but it will always be your very own world.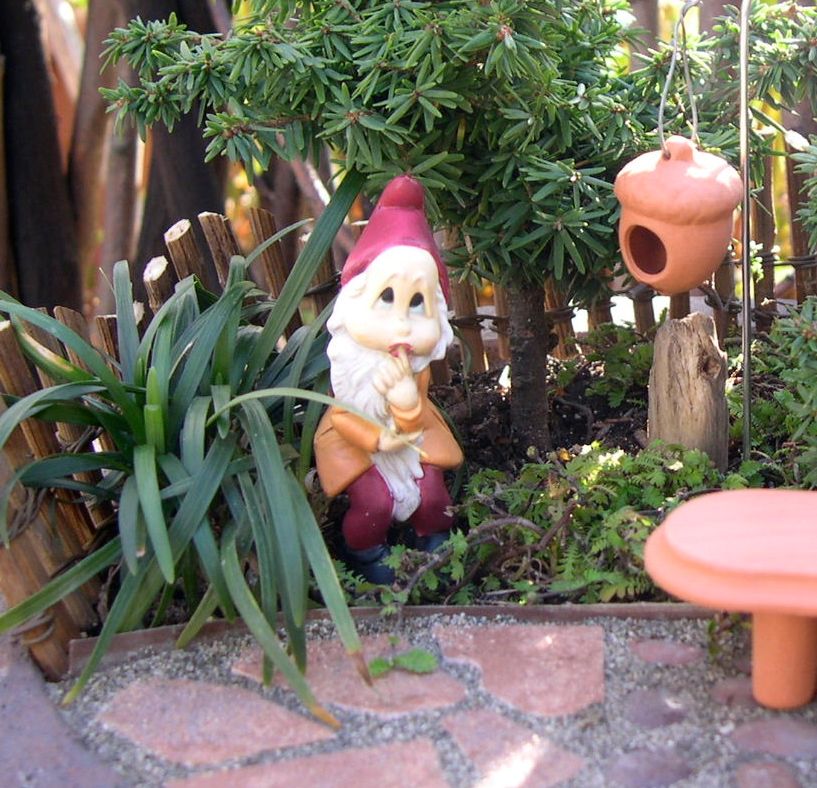 Happy Miniature Gardening!
— Janit Calvo
About the Author
Janit Calvo is an artist, miniaturist, gardener, and an entrepreneur with a joie de vivre that makes anything come to life. As a passionate creator, Janit has "shrunk" the world of gardening with Two Green Thumbs Miniature Garden Center, a company she formed in 2001 after developing this unique blend of craft and gardening. She has supplied new hobbyists with miniature garden plants, products and information and, in her own way, she has created buzz for all things small.
Her work has appeared in the Seattle Times, Dig Magazine, Dollhouse Miniature Magazine, Lawn and Garden Retailer Magazine, and the Oregonian. She has won many awards for her miniature gardens, made thousands of miniature gardens of all sizes, conducted countless workshops and seminars and has taught thousands of people how about gardening in miniature. Janit has the only blog on the Internet, the Mini Garden Guru, that is solely dedicated to the joy of miniature gardening. Her monthly newsletter, The Mini Garden Gazette, is sent all over the world to thousands of followers and her Facebook Fan-Page is the biggest gathering of miniature gardeners on the Internet. Join the miniature garden movement through her popular website, TwoGreenThumbs.com, or chat with her on Twitter @TwoGreenThumbs, and start growing your own world today.