Starting a Fall Garden & Orchard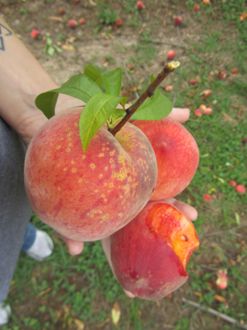 The smoke wafts up from my slightly yellowed fingertips, dancing their way to my nostrils. I gulp hard, wince softly. Each swallow stings more than the first. As my eyes glaze over, I blink hard in a failed attempt to ignore the sunrise. Yet with unforgiving clarity, I still see her. Behind my eyelids, she tempts me with her roundness. She glistens and her smell causes my head to roll back. I exhale. With what feels like a sobering blow to the gut, I realize that she is gone... again. Days have passed since, with her ripeness, she teased my senses. Flittering somewhere between consciousness and the sobering thought of her absence, I manage to mumble to myself, "She's gone. Summer's gone. And it took her."
Overly dramatic? Perhaps. But for every grower, there comes that moment of realization. It happens each year around this time. Even still, we act surprised. Summer is gone. Our beautiful, round, tomatoes are gone. Our cucumbers are pickled and put up. The fresh peaches are on their last leg. And winter is on the wing!
But it doesn't have to be so bitter. With the proper attitude and a good deal of preparation, an autumn garden can be an ample replacement for the loss of one's summer garden! And that isn't even to mention the fruit trees you can add to your brand new (or firmly established) family orchard.
But what steps need to be taken to get the fall garden and orchard started before winter? First and foremost, the key to planting in fall is to choose plants that are tolerant of colder weather conditions and shorter day lengths. In my experience, the best plants for this season are found in bare root fruit trees, hardy leafy greens like kale, collards, mustard, spinach, and even lettuce. I might also encourage you to use either a cold farm or a hoop house to help keep the temperatures up for your outdoor crops.
Other tasks to put on the "To Do list" are:
1. Do Some Maintenance
It's best to start a fall garden with a near clean slate. Even though you don't need to till and really work the soil, you do want to clean up any old mulch, rake up any dead leaves, remove any weeds and plant remains, as well as tidy up walkways and pathways. If you have an established orchard, fall clean-up is imperative to ensure that bacterial and fungal diseases don't overwinter with your trees. Also resist the urge to prune. Doing so during the late summer or fall may prompt a sudden growth spurt, which would prevent the tree from hardening-off before winter. This could end up damaging the tree's chances of dormancy and winter survival.
2. Prepare For Fall Growing
Back in the garden, raised beds often help to make the transition from summer growing into fall garden planting a relatively easy operation. The beds stay loose year round, so there's no need to get out the tiller or perform deep cultivation in between crops. Again, just remove the weeds, garden scraps, or remains of the summer's harvest. Then check the depth of your soil, add a little topsoil if necessary and level off with a landscape rake. For your fruit trees, take into consideration these 4 pre-planting tips.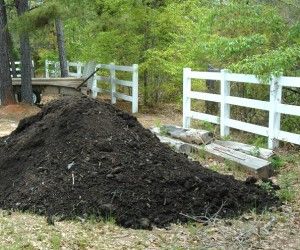 3. Add Compost
A good soil nutrient comprised of dirt, animal litter, and food scraps from the summer harvest make a beautiful compost that will not only enhance your soil but also continue to provide strong roots and a relatively weed-free landscape straight into winter. If you're planting fruit trees this fall, a good compost can add richness to your amended soil. Fall is also a great time to taper out the mulch at the base of your already-established trees. Proper mulching will improve soil structure, fertility and overall health.
4. Watch Your Clock
Timing is important for a successful fall garden. Heat tolerant/cold sensitive plants need to be planted in time to mature before cold weather slows and stops growth (as well as before the first frost), while cool season/heat sensitive crops are planted late enough to avoid the heat, but early enough to take the first frosts of winter. Fruit trees can be planted as dormant bare root trees, usually in mid to late fall before the ground freezes.
5. Keep Plants Warm
The last thing you may want to do is add pine-straw or wheat-straw to your plants to lock in moisture (as watering in the fall can sometimes cause plants to freeze at the root) as well as to keep them warm during the more cold days.
Maintaining a fall garden and orchard can be tricky. No one said it was easy work, though. The reward is in that fresh, green, salad, complete with freshly sliced apples or delicious persimmons!
Guest article: Andrew Odom