The Best of the Best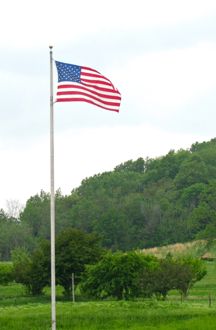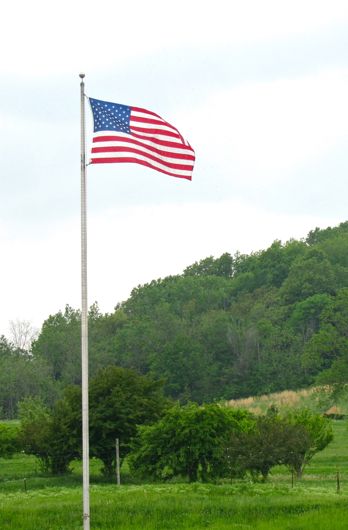 you are the best of the best.
Stark Bro's legacy
is built on more than just 195 years of fruit trees. 
We have the best customers and growers we could hope for. 
And we know it. 
And we thank you.
Customer satisfaction and appreciation is, and should always be, the grade card of our efforts here at Stark Bro's. In a free society, it's a determining factor in how long corporations continue to do business. Our business is one that sells more than a mere product – after all, fruit trees and nut trees don't bring instant gratification. Our product also comes with an idea –
"I can do this!"
This brings inner gratification. More than the end result, it's about the feeling of satisfaction and success... and yes, sometimes the challenge of failure. It's not just about the destination, but the journey. Now that's true gardening! That's something you can't buy at the store, my friend. And it's what motivates and drives us all to do what we do here.
A Tribute to Stark Bro's Customers
From our Chief Production Officer:
Many thanks to all of you who, over the years, have been the determining factor to the success of our growing legacy! — Elmer
From our Chief Marketing Officer:
As this spring comes to a close, I think back over the past several years of work that went into our Spring 2011 season. We plan, we grow, we wait, we cultivate, then we share our harvest with you. It reflects our rich history: it is honest, and it is our passion. Thank you to all of our customers! We love what we do for you. We will continually strive to exceed your expectations, honor your loyalty and work hard to earn your business. — Kyle
From our Customer Support Manager:
Growing your own fruit tree is an exciting and worthwhile endeavor! All of our customers range from beginner to expert, and I'm here with my team to guide and support each one of you with your growing challenges. I love to hear the excitement in your voices when you brag about your trees beginning to bear, and especially when you share that your family has been rewarded 10-20 years with a bountiful supply of fruit! You not only stress your concerns, but you share with us your own recipes for success — allowing our knowledge to grow right along with yours! There is a lot of history behind the name Stark Bro's Nurseries, and it's amazing to me how, generation after generation, families like yours have come to our nursery to supply their gardening needs. I enjoy being the Customer Support Manager! I'm a firm believer that in order to improve our company and our services to you, we have to listen to both our customers and to our employees. Thank you for allowing my team and me the opportunity to serve you, and for all the rich feedback and encouragement you bring to Stark Bro's Nurseries & Orchards. Because of amazing customers like you, we continue to work hard to meet and exceed your expectations! — Tabitha
From our Social Media Strategist:
Where to start… Thank you. YOU make my work and efforts here at Stark Bro's worthwhile. It's one thing to be a customer: someone who finds what they need online or in a catalog, places their order, moves along to the next thing… but I work in the social side of this company, and to be quite honest – there is no social side without you all. I absolutely love chatting with you on facebook, our blog, on twitter… I love reading your honest comments on our Garden Watchdog page – both the good and the not so good. Input and feedback is your voice making my job worthwhile. How many people can consider their day-in and day-out work, "worth it"? Thank you for interacting, for telling your stories, for helping others with your knowledge, for truly being the most amazing and generous growers. I was slightly dumbfounded when I moved from my previous position to interacting socially with you all. You are simply the best, and I'm grateful and humbled! What a job I have, I tell ya. THANK YOU. — Meg
From our Customer Support Team Members:
Every day, I work with customers and trees — and both are equally as unpredictable! I've found that often, our customers plant fruit or nut trees so that you can provide for yourselves or your families. You also plant trees hoping to help educate and feed future generations. Then, every once in a while, I speak with someone who is ordering trees to plant in memory of someone you have lost. These actions are what make me stop and realize just why I do what I do. I enjoy helping so that the trees you plant, to commemorate a lost friend or feed the future, are trees that are ideally going to be around for a good long while. — Sarah
I love "my customers" so much, almost every phone call to me is personable. You all are just wonderful! I love helping you make decisions on what to order — a lot of times, you even let me pick things for you! That's always fun. Some of you have even called me back to thank me for your plants, letting me know how much you love them. I really love my job, and I love all of you here. There is nothing else I would rather do than be here, talking with such amazing people. Thank you! — Tammy
Here's a big "thank you" — to all of our customers! Thank you for putting your trust in us to help you pick out fruit trees and plants for you and your families. — Carla
I'd just like to tell a quick story to explain why I love my job, and all of you Stark Bro's customers. A lady called last week and said she had found a package of Stark Bro's seeds, Gillyflowers, in an old Bible… and she wanted us to have them. A lot of people would have just thrown them away. She sent them to my attention; and on the seed package, it said Stark Bro's had been "in business over a hundred years". Those seeds are quite old, since as of today, we have been in business almost 200 years! I am very appreciative she did that for us. If you love your job, you will never "work" another day in your life. — Barb
May I just start by saying a personal thank you to all of our customers! Without you, we could not have a business, and I would not have a job. In talking with you all, I learn many things — sometimes even things that help me know more about the plants we sell here! The best experience I have is when one of you tells me you used to work for Stark Brothers many years ago and how our company did things at that time. How you would go door to door selling our trees. I can't even imagine doing that, especially in this day and age! It is always nice to hear that you all still appreciation being able to talk with a person, too. We in the call center would get lonely without you! I try to put myself in your shoes and treat you like I would want to be treated: giving the best service that I can and letting you know that I do care about you, that we're all here for you, and we do keep our promise of satisfaction. — Frances
I would like to say thank you for choosing our company to supply your nursery stock needs. We truly value your patronage! And it is my personal goal, when contacting you about your orders, that you leave the experience satisfied. — Cheryl
Thank you all. It makes me feel good that I can answer questions and provide advice to customers when you need it. You call us for help and we love to help you, from something simple to the most complex issues. This is my first spring with Stark Bro's, and I've already had many amazing experiences. My most memorable experience was a man whose wife and sister-in-law had both recently passed away (within months of each other). He moved from the west to the east coast to be near his daughter. He told me that he and his wife had an orchard out west, and they loved everything involved with taking care of it and eating the treats in the end. He was now starting over from scratch, with a little push from his daughter reminding him, "Mom wouldn't want you moping around doing nothing." So he's on his way to a new start with new trees; and hopefully he'll experience a little relief from his grievances while he puts his efforts into planting a new orchard. Seriously, I got off the phone with tears in my eyes. — Elaine
I love when you email to tell me your trees are growing & giving you a lot of fruit! Those of you who plant a tree as a memorial to a lost loved-one — you touch my heart. I love hearing when the trees are thriving and beautiful. I do what I do here because I love reading your happy emails and seeing pictures of how well your nursery items are doing. Recently I helped one of you plan and order your first orchard, which was very extensive work! I've been in on this from the beginning and get sent pictures about once a week with updates on how the stock is growing. This experience has been very special to me. Thank you! — Brenda
As our 2011 Spring Season came to a close, we took some time to reflect on our experiences over the past year. Seasons come and seasons go; there are similarities and vast differences between them all. But there is one thing they all have in common, and we thought we'd take a moment to let you all know... that