Today We Celebrated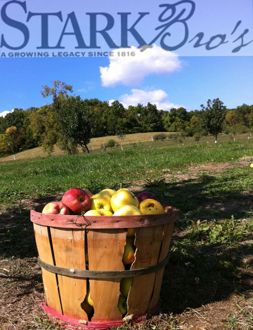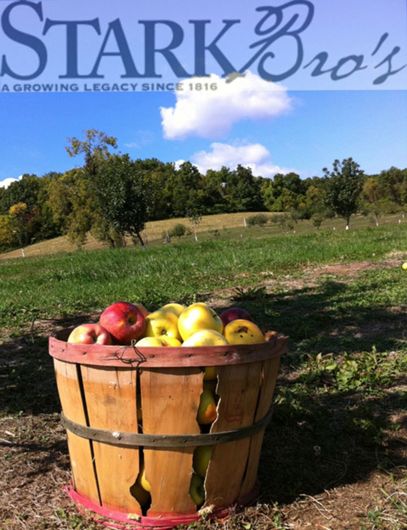 Today we celebrated — because the fact that Stark Bro's is almost 200 years old is not a trivial thing. 10 years ago, Stark Bro's almost ceased to exist.
September 11, 2011: Today you may have noticed that our call center was a bit quieter than normal. You might have noted a lag in our tweeting and Facebook responses. If you had visited our office today, you would have found it quiet, and nearly deserted. For on this beautiful September afternoon, in what is considered one of the busiest times of our season, Stark Bro's employees gathered together to celebrate 10 years under new ownership as the oldest American nursery still in operation. And celebrate, we did!
10 Years Ago
We all remember September 11, 2001 for the horrific events brought upon our countrymen and women. Our nation lost thousands of American lives, and two pillars of our freedom and prosperity, in the terrorist attacks in New York City. We've cried over this; we've been angry, confused and afraid. September 11th was a historical tragedy that will live on in both our minds and the history books. But America was not all dark that day.
As a predominant first world power, the United States has had reason to boast of its American Dream and financial prosperity through the years. Settlers of this land were encouraged to break out of the limitations of status-by-birth, to seize every opportunity and make their way in the world. One of the oldest businesses in the United States was started in just such a way.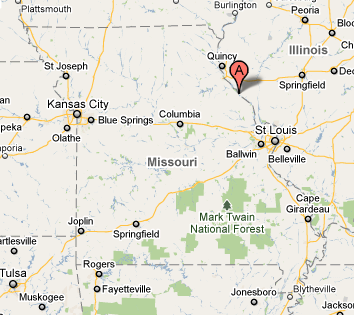 195 Years Ago
1816 found a man by the name of James Stark moving from Kentucky to a plot of land in the Louisiana Purchase. On his new land, Stark planted apple scions from his family orchard and started his very own business: Stark Bro's Nurseries & Orchards Co. At the time, his spot of the Louisiana Territory was sectioned off in the "Missouri Territory" – and Missouri wouldn't receive statehood until 1821. To this day, the headquarters of Stark's business resides in what is now Louisiana, Missouri.
The company remained in the Stark family for 178 years, while generation after generation refined the craft of fruit tree and small fruit propagation. Stark Bro's Nurseries saw such cultural changes as the Civil War, the westward expansion, the creations of the automobile and airplane, the Great Depression, and the technological explosion of the 20th century.
Hard Times
Then, in 1994, the company was sold to a large mail-order business. Merely 7 years later (summer 2001), they declared bankruptcy, putting most of Stark Bro's dedicated employees out of work. Now, anyone who has lost a job knows the frustration, pain and fear that can follow. I'm sure that many employees who had been loyal to Stark Bro's for 20, 30+ years, experienced feelings near betrayal and heartache that summer. Plans were to put the company up for auction in late summer.
Continuing Dedication
In a sheer act of faith and hope, many of the recently-laid-off employees of Stark Bro's Nurseries & Orchards Co. took to budding trees in the fields. They received no pay, as there was no source of income. These folks labored for hours upon hours in the hot summer sun, grafting and budding every rootstock left in the company. See, Stark Bro's is not just any ol' company; it's a people. It's a fierce loyalty, a family. And they did not want to leave their legacy desolate. Stark Bro's is a pillar of the American Dream, of the fruit of — not just one family's hard work, but the sweat and tears of a multitude of families, brought together under the pride of quality and kindness.
The auction for this historical company was held in Chicago the morning of September 11, 2001... a date that may ring an alarming bell in your mind. As the unfolding terrorist attacks that morning put the nation on edge, Chicago itself was seen as a potential target of terrorist operations. The auction almost didn't take place, nearly sealing to bankruptcy the fate of this age-old American company.
Looking Forward
Thankfully (what a beautiful word that is), the auction was moved to a safe location and the sale went through. And this, my friends, was the focal point of our celebration today, a celebration that culminated in a short work day, a few tears and many smiling faces.
Today we celebrated the men and women who labored that hot summer in 2001, budding a tree crop that enabled this age-old American company to continue its existence. Today we celebrated the last 10 years under our owners Tim Abair and Cameron Brown. Today we celebrated as Elmer Kidd (a 40-year veteran of the company, now Stark Bro's Chief Production Officer) indulged us with a generous fish fry. Today we celebrated as Cameron and Tim publicly honored the men and women who continued the crop budding during the summer of 2001 — most of them are still with the company!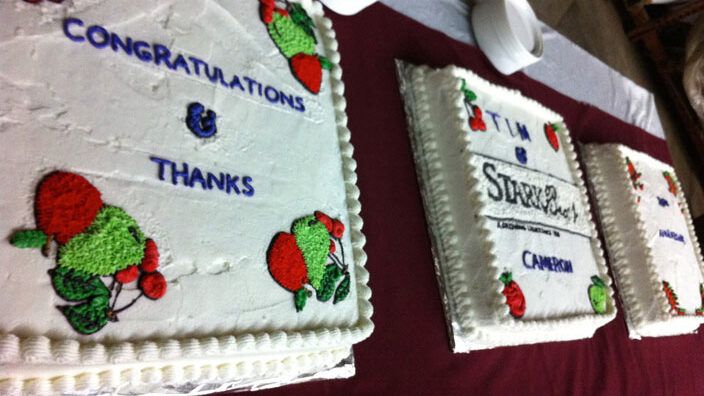 Again in family-owned hands (as such a company should be), I am proud to say that Stark Bro's remains one of the oldest businesses in the United States of America. Today we celebrated a tribute to American resilience.
---