How to Grow Onion Plants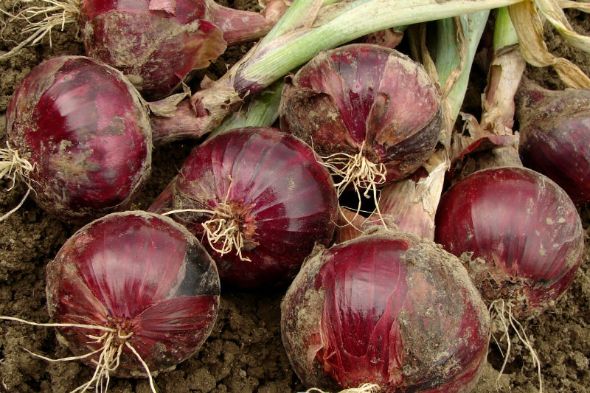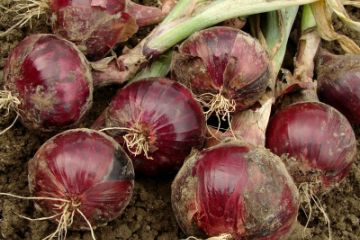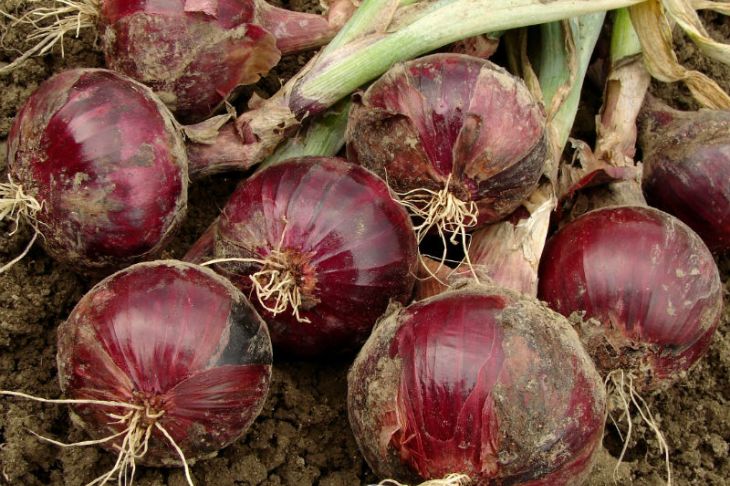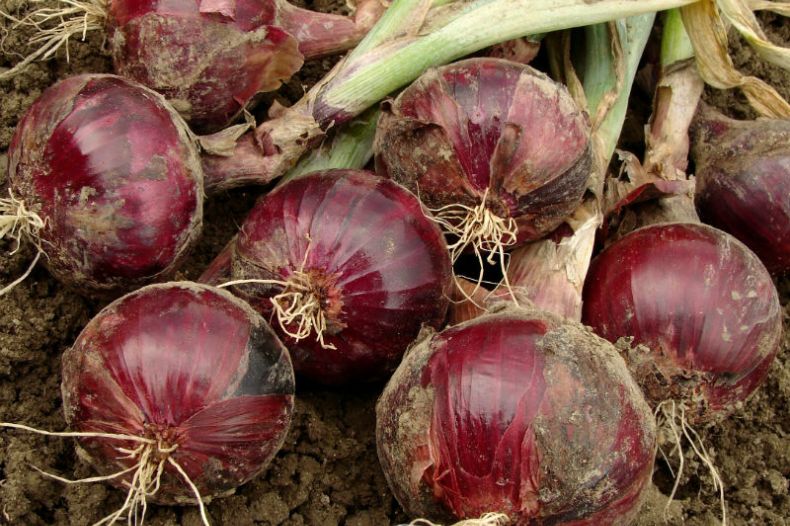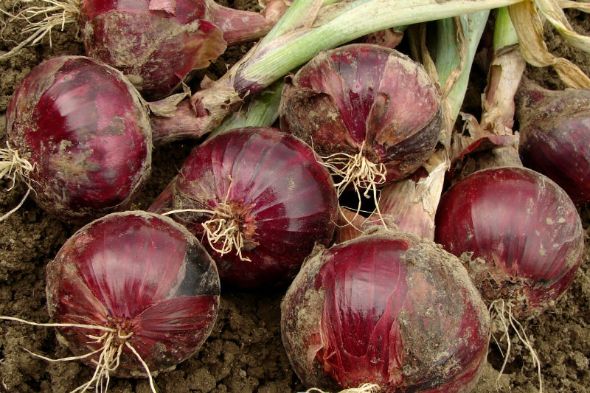 Onions are so easy to grow and require so little care, it's hard to find a reason not to grow some! Onions are a universal vegetable, used in a multitude of cuisines and cooking styles. The freshness of your onions will improve everything you cook and growing your own is so satisfying.
Onions are ready to harvest the same year they're planted, so save some space—they don't require much and you'll be so glad you included them in your annual garden plan. There are a couple of tricks to learn about growing onions, which we'll discuss throughout this Growing Guide.
In this Guide, you'll find complete information about planting your onions, whether you choose a long-day or short-day variety.
In "Before You Plant Your Onions" (below), learn what to do before you plant so your onions have the best chance to thrive. Understand the differences between onion types so you can be sure to plant the right kind for your area. Choosing a location is important, too, even for a plant that's grown as an annual.
Onions have certain sun and soil requirements, and must be properly spaced so they have room to fully form their bulbs. Find out about common soil types, and the importance of properly preparing your soil before you plant.
In the "Care & Maintenance" sections, discover how often and how much to water your onions, which will help you avoid problems caused by too much or too little moisture. This section also covers how to fertilize onions—what to use, when to use it, how much to use and when to stop fertilizing (which halts new growth that will interfere with harvesting).
Understand the most common disease and pest problems that affect onions (there are few) and how to address any issues that may arise, along with ways preventive measures to keep problems at bay from the start.
We provide detail on these topics and more—like harvesting, curing and storage—in this article series. You can jump to any specific section using the "In This Series" menu, or follow along with the navigation markers at the end of each article.
Before You Plant Onions
It's important to understand that some onion varieties may not grow well in your area. All onion bulbs develop in response to their exposure to the number of hours of sunlight in a day. Some onion varieties are long-day onions, appropriate for many growers in Zones 3, 4, 5 and 6. Some onions are short-day, appropriate for most growers in Zones 7, 8, 9 and 10. We also carry intermediate-day onions, which are suitable for most all growers, but ideal for Zones 5, 6 and 7.
Before purchasing your onions, learn about their specific environmental requirements, which can prevent problems caused by unsuitable site or climate conditions.
The Differences Between Short-Day and Long-Day Onions
In short, the difference is in how much daytime light each type requires to get growing and start fattening up. Choosing the wrong day-length onion for your growing zone will result in very small bulbs (if any), so be sure to purchase the right onion plants for your area.
Short-day onions need 10-12 hours of light each day to start bulbing. They are best grown in southern climate zones. Grow short-day onions if you like them sweet—they have a high sugar content, but also a high water content, which makes them better for immediate use and not as ideal for long-term storage. If you make a mistake and buy long-day varieties, you won't get full-sized onions but you will get a nice crop of tasty green-onion tops!
Long-day onions begin bulbing when days are 14-16 hours long. This is the type to choose if you live in the northern half of the U. S. Long-days are lower in sugar content and higher in sulphur, which lends them to much longer storage times and better canning results. (Of course, you can also use them as soon as you harvest them.)