Planning a Fall Garden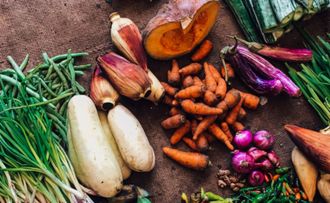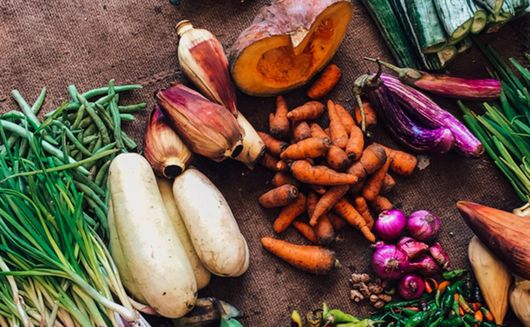 Here at Stark Brother's we are known for our fruit – but we know a lot of you in the gardening community plant plenty of veggies. While, many think of gardening as a mostly spring & summer activity, fall is actually a great time to grow! Fall gardening allows you to extend your growing season and become less dependent on the grocery store. Other perks include less weeding, fewer pests, and it is overall easier to work in, due to the cooler temperatures.
Plan Ahead
In spring, pick up plenty of seeds for your fall garden, as supplies are limited in the summer. Include some cooler weather crops such as greens, carrots, and radishes. At Stark Brother's we carry a small variety of vegetables and about 150-200 variety of seeds which are stocked towards the end of winter – but tend to sell out by late spring.
Over summer as plants have died, clear the space and start adding nutrient back into the soil. Replenish your soil with compost or organic fertilizer. This is a great time to think about crop rotation and how that affects soil fertility. Many stores are discounting gardening supplies this time of year.
When to Plant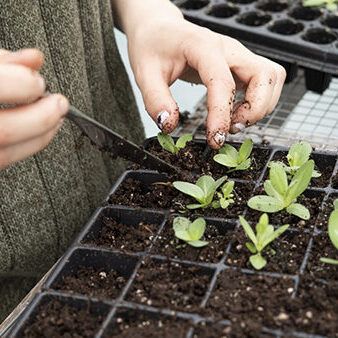 Each region of the country has an ideal planting window for fall crops. Time is needed to mature while the weather is still warm, but if planted too early plants may be stunted by the heat. Determining when to germinate and plant depends on your zone and frost date.
First, find out when your first soft frost and hard frost dates are and note it on your calendar. Anything below 28 degrees is a hard frost date You can find this information easily online in a gardening almanac. Count back the number of days you have left.
Then, check the back of the seed packet for each crop you want to plant for the "days to maturity." Subtract that number from the last frost date to find the best time to plant.
Varieties to Plant
Depending on the length of your growing season, many of us have time to plant quick-growing summer crops like tomatoes, squash, zucchini, cucumbers, or bush beans. In addition, many herbs do well in cooler weather.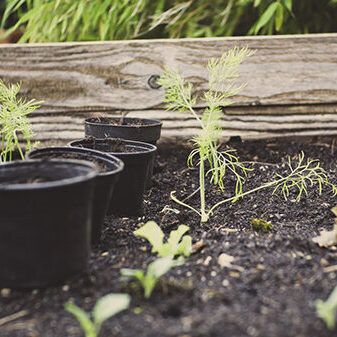 Frost tolerant crops typically make up the bulk of your fall garden: lettuce, broccoli, cabbage, beets, kale, swiss chard, and more. Root vegetables and greens are best harvested after a light frost. Cool weather brings out the best flavor in leafy greens and many root crops.
For cool weather plants, it is suggested to germinate indoors and introduce them into your garden on a cloudy day. Frost-tolerant crops do not like hot weather, and they can tolerate a frost. These mature plants will also, withstand freezes as long as the freezes are not sustained.
Don't forget about garlic which is typically planted in early fall and harvested in late spring or early summer the following year.
Quick tip: plant in succession to break up your harvest.
---
Planting Fruit Trees and Berry Bushes in the Fall
Add fruit to your harvest by planting fruit trees and berry plants! Fall planting gives you a head start on next year's growing season. For zones 5-10, there is plenty of time left in the year for trees to settle their roots before the growth you will see in spring.
Fall planting is less stressful on the trees and require less watering. Just be sure to mulch and protect trees with a tree guard! In addition, be mindful of your hardiness zone prior to planting. If your ground freezes by late-October or November, spring planting is best.
Many people are intimidated by a fall garden – but don't be. Enjoy the cooler temperatures and benefits of fall gardening!
---