The End of A Long Journey
For Stark Bro's Production Division, this year's crop is the end of a long journey. The trees we'll ship to you this fall started growing two years ago!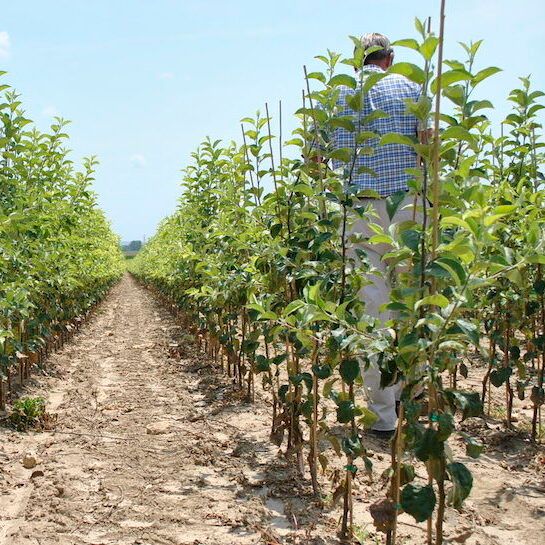 Dear Gardening Friend,
The joy of the nursery business is providing a product that can be enjoyed by our customers for years to come. For those of us in Stark Bro's Production Division, this year's crop is the result of a long journey. See, because we are an actual tree nursery, each tree we ship takes us two years to propagate and grow (yes – we grow our own!). That means the trees we'll ship to you this fall (and spring) actually started growing two years ago!
The Growing Process
Two years ago, we grafted and planted the very trees that you'll be planting. These trees are grown in rows in our nursery fields and, after a vigorous second year in the ground with us, we harvest and ship these young trees to you.
In late October and into early November, our field-grown trees are ready for us to harvest – a process involving digging and grading (measuring) them. Since the fall planting and shipping season for bare-root trees begins in early November, we don't have long before the final tree harvest begins.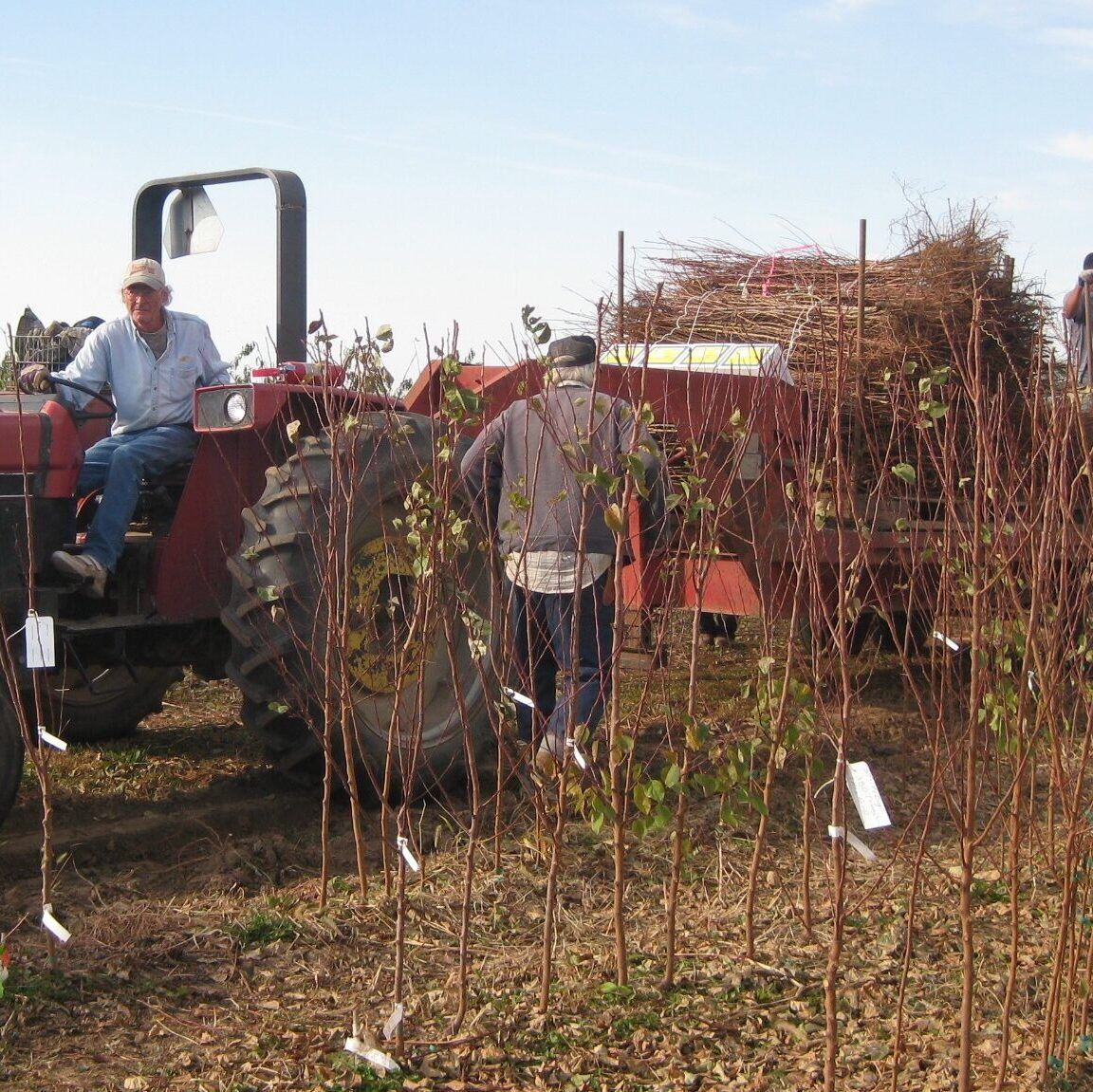 The Harvesting Process
Harvesting these trees is all about timing.
Our peach, nectarine, apricot and plum trees are harvested first. They go dormant first and should be harvested ahead of any severe weather. Cherries are harvested next, and the pears and apples are dug last. Our goal at Stark Bro's is to dig the trees in a timely manner, in harmony with both the tree and nature.
Once the trees are dug up and brought to our storing warehouse, they are graded (measured) by a set of specifications. Any trees that do not meet our quality standards are removed. These bare-root trees are then kept in an environment of 34-36ºF with nearly 100% humidity, to maintain their dormancy and keep the root systems healthy.
Things to consider...
There are many reasons people should grow their own fruit. Two that I find most relevant are these:
It's hard to buy tree-ripened fruit at a store; and oh, there is such a difference in taste!
Most store-bought fruit is there for its storage quality (how well it keeps). Because of this, there are many other options you will never get to experience in the fruit, nut and berry categories, unless you grow your own... and trust me – the varieties peaches, pears, etc. that you can grow will open your mind to a world of "new" fruit!
— Elmer Kidd, Stark Bro's Chief Production Officer (retired)
---