Weeding Out Common Growing Myths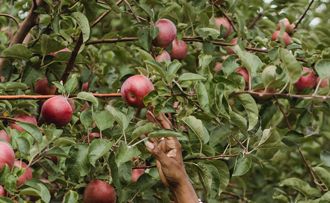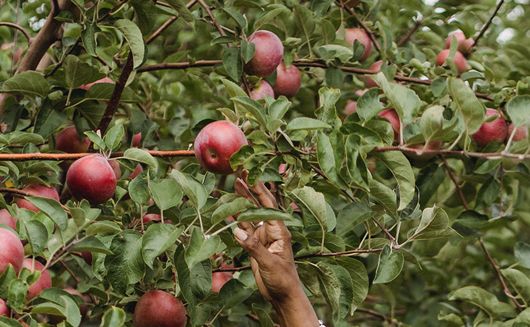 Myth #2: "Using more fertilizer means more flowers and fruit."
Most fertilizers are high in Nitrogen, which encourages vegetative growth (branches and leaves) but can actually take away from blossom/fruit production. Therefore, only fertilize as needed. Over-fertilizing is not encouraged.
Myth #3: "Cross-pollinating trees yield a mixed fruit."
Most fruit and nut trees require cross-pollination to fruit. However, characteristics from cross-pollination would occur in the seeds of the fruit, not the immediate fruit itself. If you planted a seed from a cross-pollinated tree's fruit, the tree that would grow from the seed would eventually bear the mixed fruit.
This is why, if you plant a Honeycrisp apple's seed (for example), you won't be growing a Honeycrisp apple tree. Just an offspring/relative of Honeycrisp.
Myth #4: "Pruned trees take longer to grow."
Pruning actually encourages growth. The pruning process reduces weak, "leggy" growth that is not structurally beneficial and helps create a balance between fruiting wood and vegetative wood, so that you can avoid these potential issues:
Too much fruiting wood — not enough vegetative wood to absorb nutrients and support numerous fruit.
Too much vegetative wood — not enough fruiting wood to be a productive fruit tree
Myth #5: "Blackberry plants should never be planted near raspberry plants."
Regarding raspberry mosaic virus, this myth is the result of confusion between blackberry and black raspberry plants. Blackberries are low-risk for contracting mosaic virus; however, black raspberries should not be planted within 75-100 feet of any other raspberry plants. This is because black raspberry plants can be more susceptible to viral diseases carried by aphids and may pose a risk to neighboring raspberry plants.
Myth #6: "Trees that receive the same care should grow the same."
Trees, like people, are unique and should be treated and cared for individually. Trees of the same type or age that are planted at the same time may grow at different rates. This is normal! Another thing to keep in mind is that no two planting locations — not even in the same yard — are identical.
Soil elements can have a different composition from one spot to another and drainage may vary. It is highly recommended that you become familiar with your soil prior to planting. A great place to start is your local county's Cooperative Extension Office. This is an excellent resource that will be able to run a soil test on a sample of your soil, usually for a minimal fee.
You might have heard some of these gardening and growing myths, too, so hopefully this article has helped to ease your mind and put them to rest. What are some other gardening/growing myths you've found?
---