Description
Sweet-potato lovers rejoice! Get a trio of sweet-potato beauties, plus, you'll get a discounted price when purchasing a collection compared to purchasing the plants individually!
Available for spring shipping only.
Last day to order sweet potatoes is June 4
Sweet potatoes will ship separately from the rest of your order. In the best interest of the plants, sweet potatoes begin shipping on April 15 to the warmer parts of the country. Shipping will continue through Late May for colder parts of the country.
Estimated Sweet Potato Ship Dates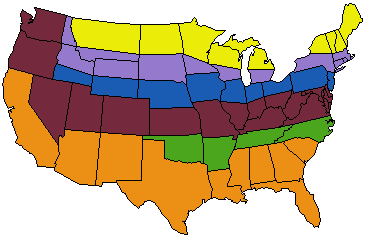 | | | |
| --- | --- | --- |
| | After April 15 | CA, AZ, NM, TX, LA, MS, AL, GA, SC, FL |
| | After April 22 | OK, AR, TN, NC |
| | After May 3 | WA, OR, NV, UT, CO, KS, MO, Southern IL, Southern IN, KY, Southern OH, WV, VA, DE, MD, DC |
| | After May 10 | Southern ID, Southern WY, NE, IA, Northern IL, Northern IN, Northern OH, PA, NJ |
| | After May 15 | Northern ID, Southern MT, Northern WY, SD, Southern MN, Southern WI, Southern MI, Southern NY, RI, MA, CT |
| | After May 20 | Northern MT, ND, Northern MN, Northern WI, Northern MI, Northern NY, NH, VT, ME |
Tools & Supplies
Having the proper tools and supplies when growing your own can make the difference between a good harvest and a great harvest! Here's a list that our experts recommend for this variety.