The Trail of The Golden Apple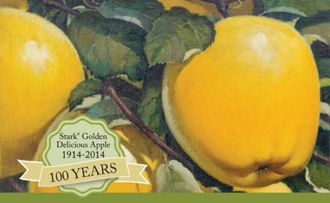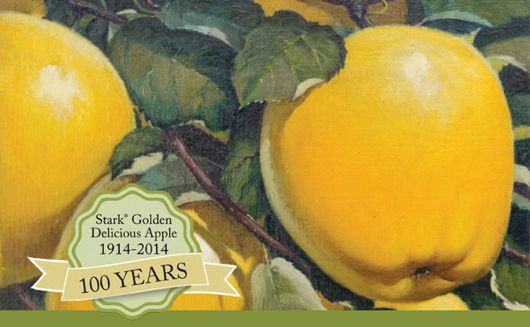 Now over a century old, the Golden Delicious Apple has a special place in Stark Bro's history. From 1914, here is the story of how it was discovered.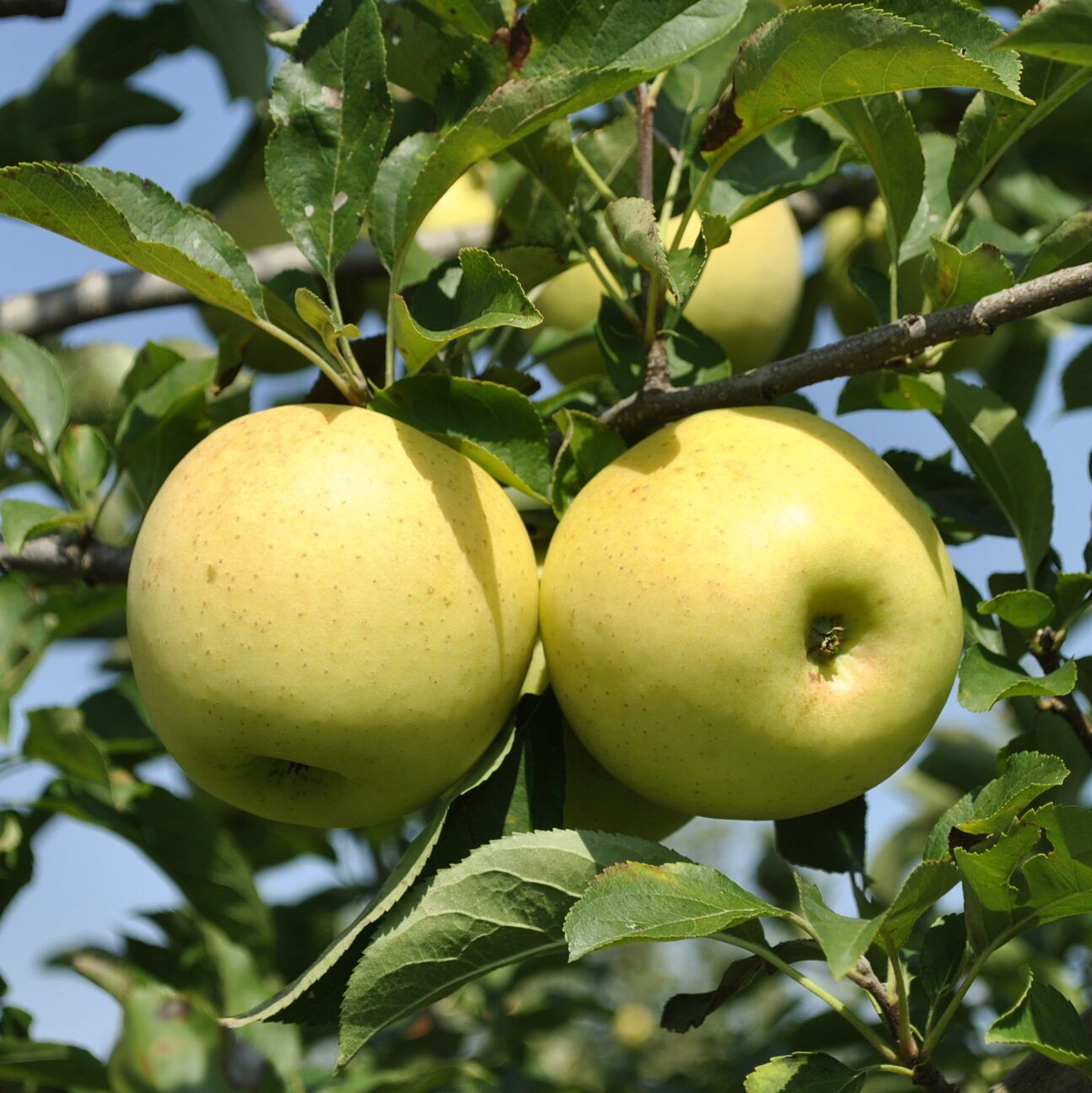 Stark's Golden Delicious
Paul Clarence Stark, 1914
For 20 years all the Starks hand searched for a large late keeping yellow apple as good in quality and as satisfactory in tree as Stark Delicious.
The first "clue" came to on one April day some years ago. Three wonderful yellow apples reached us from a West Virginia mountaineer-orchardist who wrote that they were a new, heretofore unknown variety.
The second "clue" was discovered when my brother, now Major L. C. Stark, bit into one of the golden apples. The flavor amazed him. They looked like Grimes Golden — but tasted like Stark Delicious! They were shaped more like Stark Delicious. And they were in perfect condition in April! Grimes Golden would have been rotted and gone months before.
Our experts were summoned. All were given a "taste". The enthusiastic commotion that resulted could have only one parallel in our over a century of history — that being the time when Stark Delicious, the King of All Red Apples, was discovered by C. M. Stark.
One apple was sent to Col. Brackett, late U.S. Pomologist at Washington, D.C. Friends present at the time told us how the Colonel came hurrying into the office, a little slab of this wonderful yellow apple perched on his knife blade, exclaiming, "Taste this! Here's an apple with an even better flavor than Grimes Golden." He wrote us glowing praises.
That fall the writer started on "The Trail of the Golden Apple."
A 1,000-mile railroad trip, plus a 20-mile horseback ride through West Virginia mountain wilds, brought me to the farm of Mr. A. H. Mullins, on whose place this golden apple tree had grown – no one knew how.
Back of the house I saw an orchard. But – here came the dismal disappointment! Every tree I could see was nothing but wild seedlings – miserable runts.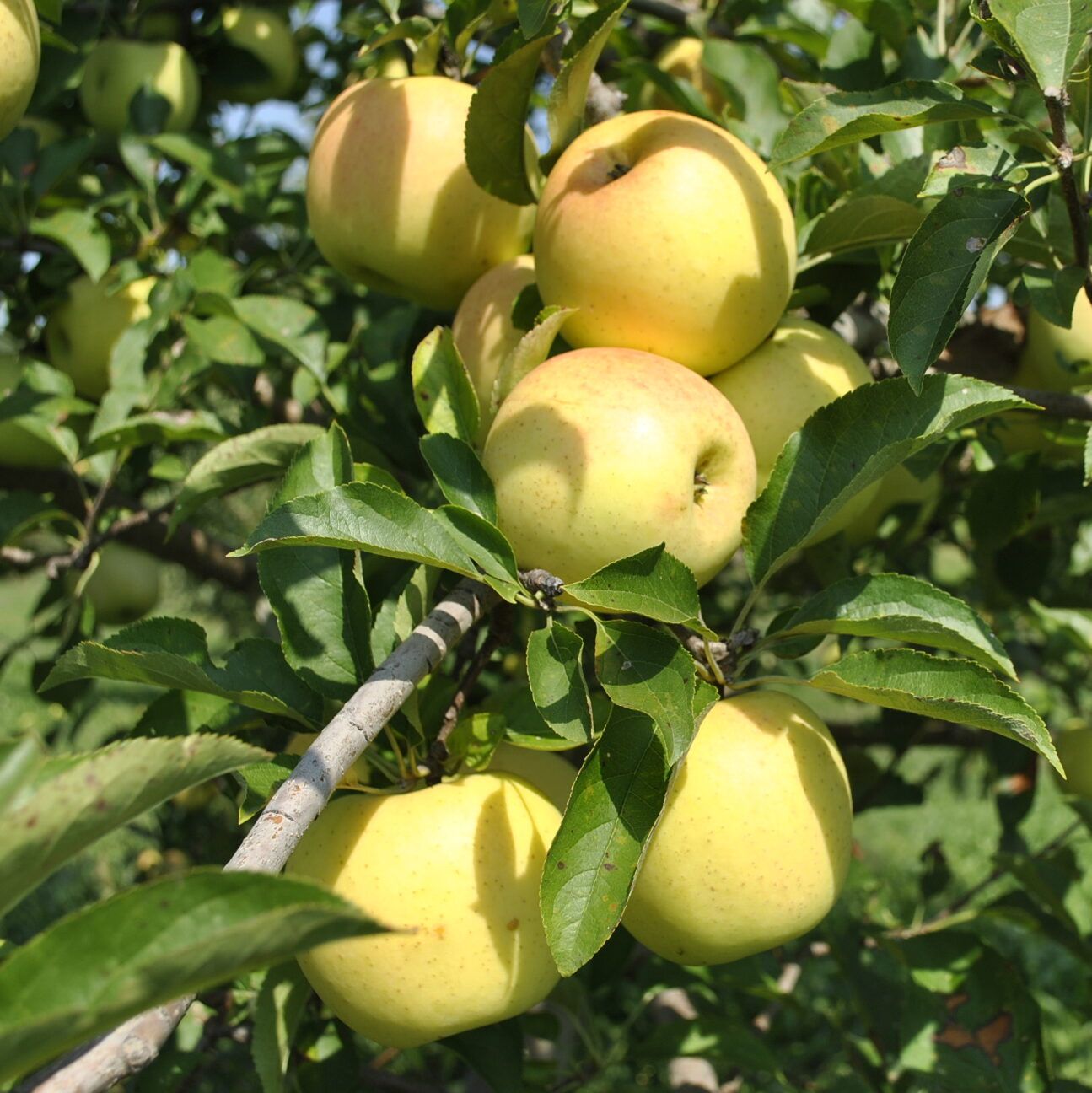 Dejected and sick at heart, I turned around to leave – when – I SAW IT!
There, looming forth in the midst of the small, leafless, barren trees, was a tree with rich green foliage that looked as if it had been transported from the Garden of Eden.
That tree's boughs were bending to the ground beneath a tremendous crop of great, glorious, glowing golden apples!
I started for it on the run. A fear bothered me, "Suppose it's just a Grimes Golden tree after all!" I came closer and I saw the apples were 50 per cent larger than Grimes Golden. I plucked one and bit into its crisp, tender, juicy-laden flesh. Eureka! I had found it. The long sought for perfect yellow apple had been discovered. The "Trail of the Golden Apple" had reached a successful end.
And, just as I had eaten my apple, core and all, I turned to see Mr. Mullins, with a "I-told-you-so" smile on his face, climbing the hill to welcome me.
— Excerpt from Stark Bro's Prize Fruits & Trees, 1914