The 200-Year-Old Tale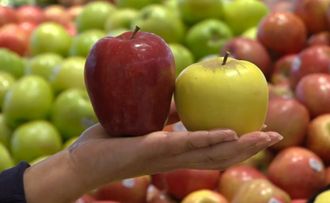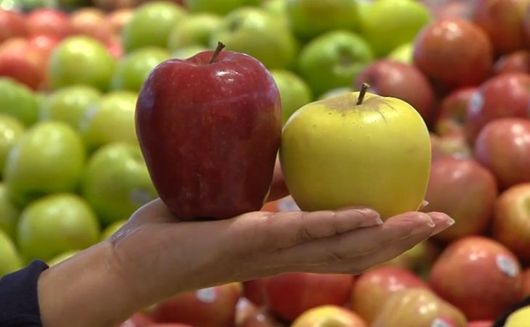 2016: KETC features the 200-year-old tale of Stark Bro's Nurseries & Orchards Co. on "Living St. Louis" Program, to air on December 18.
Louisiana, MO — December 19, 2016 — Last night, the entire television viewing area of St. Louis was treated to a story about a "little jewel of a company" that's right up the road from them.
The impetus behind the story was the 200th "birthday" of Stark Bro's Nurseries & Orchards Co., which was founded in 1816 when pioneer/horticulturist James Hart Stark came to Missouri. Along with his wife and young child, he carried apple scions from his Kentucky orchard and grafted them onto local crabapples.
That was the beginning of what was to become the world's oldest fruit-tree nursery and now the world's largest direct-to-consumer online nursery. Stark Bro's is best-known for its two major discoveries: Red Delicious and Golden Delicious apples.
"Since producing this Living St. Louis segment, I think of Stark Bro's every time I look at an apple and marvel at the company's rich and groundbreaking (pun not intended) history," says producer Ezell. "It's a story of initiative, foresight, creativity, perseverance, resilience and relationships. You don't have to be in the nursery business, or a gardener, to enjoy the tale of Stark Bro's."
Six generations of Starks ran the company before it was sold in 1994, and the family thankfully kept a plethora of records and reminders of their successes (and tumbles). The company archives are filled with antique photos, documents, letters and memorabilia that date back to the mid-1880s, many of which were loaned to KETC for the production of the segment.
The company is now back to being a family-owned business. It was purchased in 2001 by Cameron Brown and Tim Abair, who bought the company out of bankruptcy and have restored it to profitability.
"Living St. Louis" regularly airs Mondays at 7:00 p.m. on Nine PBS (KETC).
View the episode on demand at KETC »
---