Stark Bro's re-introduces organic fruit trees — this time, with USDA certification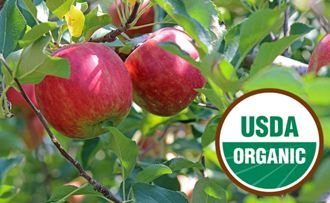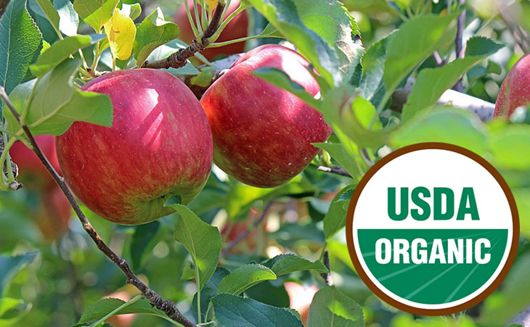 "Fruit trees are what we know best," says company co-owner Cameron Brown. "It was a natural return to our original roots, if you will. We've seen the increased interest in organic trees and plants, and wanted to offer our customers a choice. People want to know where their food comes from, and by starting with a USDA Organic tree and growing it themselves, they can know for certain."
The USDA Organic certification is critical to the success of the launch, according to co-owner Tim Abair. "Such a historic decision had to rest on the integrity we've built over these last two centuries. The USDA Organic certification was a must. The word 'organic' is tossed around too freely, and we want to distinguish our trees from those trees that may — or may not — really be officially certified as organic."
On untouched pastureland, located miles away from the main Stark Bro's orchards, apple, peach and cherry trees are grown according to those very strict USDA standards, which include no chemical or synthetic fertilizers, herbicides or pesticides. That translates to hand-weeding, planting nitrogen-fixing cover crops and a host of other maintenance chores that require individual pampering by human hands. All of that time and labor does make the organic trees more expensive, but the benefits for the customer are worth every penny, says Ken Lane, Stark Bro's Chief Marketing Officer.
"Back in 1942, Jerome Rodale - the father of modern organic gardening - said, 'One of these fine days, the public is going to wake up and pay for eggs, meat and vegetables according to how they were produced.' . Today, we are watching Rodale's words become a reality.
"We listened to our customers. No one has a history of listening and then delivering what they want for 200 years. No one," says Lane. "So we listened, and then we began putting energy and resources into producing organic trees on a scale unheard for the consumer market."
Stark Bro's USDA Organic fruit trees are available to order now, and will begin shipping in late February, depending upon the customer's growing zone. The organic trees can be reserved on a first-come/first-served basis, and are expected to sell through quickly. Customers will not be charged until their order ships.
The company is also offering organic garlic, shallots and seed potatoes, along with a full line of OMRI-listed organic fertilizers, soil amendments and pest/disease control products.
View more information about Stark Bro's Nurseries & Orchards Co.'s USDA Organic trees, plants and growing supplies.