Commemorative Tree Planting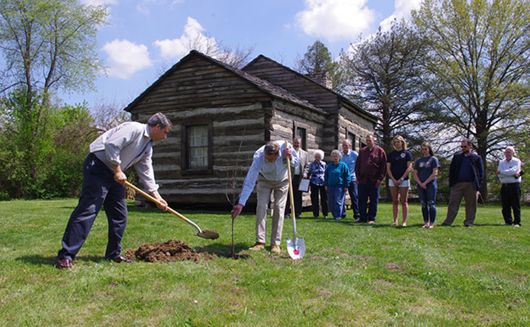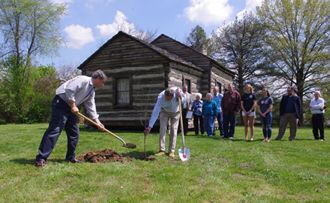 2016: Stark Bro's celebrates its bicentennial (1816-2016) with a commemorative tree planting. A Red Delicious apple tree was selected to be planted for this special event.
Stark Bro's To Celebrate Its Bicentennial with Commemorative Tree Planting
Mayor Bart Niedner will mark the 200th anniversary of world's oldest fruit-tree nursery with a special proclamation and tree-planting on Earth Day
Louisiana, MO (April 11, 2016) — Stark Bro's will be celebrating its 200th year in business by appropriately planting a Red Delicious apple tree outside its corporate headquarters in Louisiana, MO, on April 22 (Earth Day) at 2:30 p.m. The Red Delicious apple put Stark Bro's on the map shortly after its discovery in 1893.
"If Jesse Hiatt hadn't sent that apple sample to the Stark brothers, who knows what would have happened," says Elmer Kidd, Chief Production Officer and a 50-year employee of the company. "It seems like the right thing to do — in honor of our 200th birthday — to plant the apple tree that started it all." A bronze marker will identify the tree.
Stark Bro's is sponsoring a string of bicentennial events throughout 2016, including the biggest Customer Appreciation Days weekend in its history, a Stark Bro's outing at Busch Stadium on July 24 and a grand gala on September 24 at the Pike County Fairgrounds. Details of these events will be released as the dates approach. For more information, visit: www.starkbros.com/bicentennial
Photo opportunities will be available. All local media are invited to attend.