Stark Bro's Selected as Fast-Track Award Winner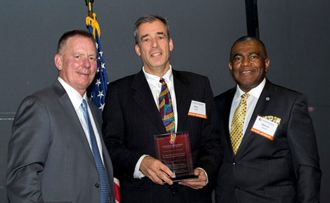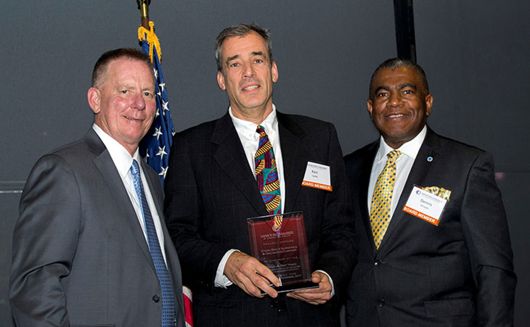 Two-hundred year old nursery earns Missouri Chamber of Commerce Fast-Track award. One of seven companies honored for driving economic growth in Missouri.
Stark Bro's Presented with Missouri Chamber of Commerce's Fast-Track Award
Louisiana, MO (Nov. 20, 2017) — The Missouri Chamber of Commerce and Industry has chosen Stark Bro's Nurseries & Orchards Co. as one of only seven companies to receive this year's Fast Track Award.
The Missouri Business Awards ceremony took place at Busch Stadium, November 16 at the Chamber's annual meeting and awards banquet.
The Fast Track Award is given to Missouri's fastest-growing businesses — companies that are making a difference in improving the state's workforce.
"These are the companies that are driving economic growth in Missouri," said Missouri Chamber president and CEO Dan Mehan. "We consider these companies the superheroes of our economy. Many have overcome significant obstacles to be where they are today, but through hard work, innovation and perseverance they are thriving and providing thousands of Missourians with good paying jobs and opportunities."
---
Read more about the Stark Bro's award on the Missouri Chamber of Commerce and Industry's website »