Stark Bro's Celebrates Its 200th Anniversary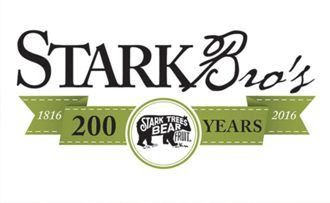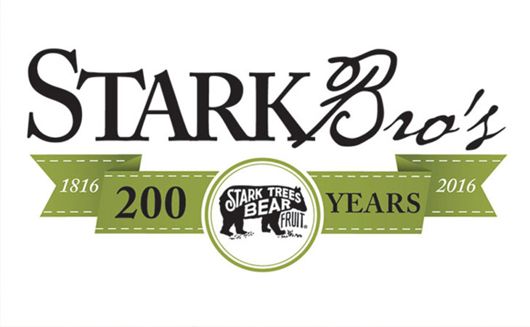 2016: Stark Bro's Nurseries & Orchards Co. of Louisiana, MO celebrates its 200th year in business. Stay tuned for a series of commemorative events and activities!
LOUISIANA, Missouri — January 4, 2016 — Today, the oldest fruit-tree nursery in the world begins celebrating its 200th year in business. How do you like them apples?
Stark Bro's Nurseries & Orchards Co., founded in 1816, is best known for introducing Red Delicious and Golden Delicious apples. According to Stark Bro's Chief Production Officer Elmer Kidd, those varieties still account for 40% of all apple sales, worldwide.
The company is lining up a series of events and activities for the big 2016 anniversary, most of which will be open to the public. Among the main attractions will be an extended version of Customer Appreciation Days in April, an annual event that draws shoppers from the entire region. A Once-Every-Two-Centuries sale, along with a huge employee jubilee, will be held at the end of September. Details will be revealed in the coming months.
In conjunction with the anniversary, IngramSpark has published a history of the business and the six generations of Starks who have run it, up to the present day.
"200 Years and Growing: The Story of Stark Bro's Nurseries & Orchards Co. is a definitive history of an important family," says Ron Stewart, a Revolutionary War historian based in Virginia. "To read about the trials and tribulations of the business — and the brothers themselves — is to get an education in perseverance, resilience and the American spirit."
And in response to the perennial customer question of "What can I do with all of this fruit?" local chef/author Karen Mitcham-Stoeckley has written a fruit-only cookbook, Fabulous Fruits: Recipes for every season. Both books are available on the StarkBros.com website.
Co-owner Cameron Brown boils down the longevity of the company to one thing: the employees. "For their unrivaled dedication over these many, many years, there is no adequate adjective to express my appreciation."