Stark Bro's Recipe Contest Winners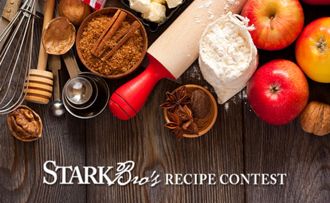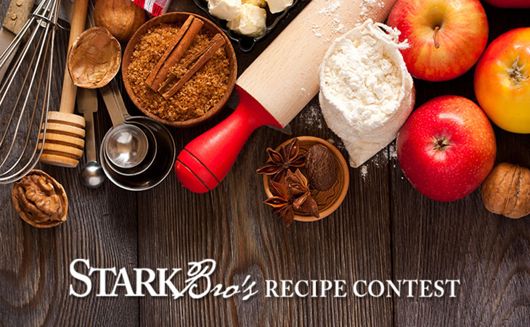 Grow it, make it, share it. From savory to sweet – including ingredients you can grow from Stark Bro's plants & trees – here are our recipe contest winners.
Stick a fork in it — it's done! Earlier we told you we were putting a recipe book together to commemorate our upcoming 200th anniversary, and we cordially invited you to be part of that by submitting your very own recipes to be prepared, tasted, and hand-selected by the author/chef.
Prizes
Seven winning submissions were selected, with entrants being limited to winning once.
Winners will receive:
Their winning recipe included, with credit, in the final published 200th anniversary recipe book.
A free copy of the recipe book. (The recipe book will be available to everyone as of December 1.)
A $50 Stark Bro's Gift Certificate.
Here are the Winners
Asian Pear, Fig, Goat Cheese & Caramelized Onion Pizza
Melissa England of Leesburg, Virginia
Blueberry Lemon Scones
Stephanie DeLine of Cleveland Heights, Ohio
Blueberry Chili
Adam Dupps of Lawrenceburg, Indiana
Red, White & Green Salad
Dianne Pauley of Fishers, Indiana
Country Ham with White Peaches and Savory Rosemary
Anna Bendiksen of Fairfield, Connecticut
Lamb Chops with Blackberry Sauce
Eric Machamer of Commerce City, Colorado
Mrs. Miller's Apple Raisin Pie
Graham Murdock of Springfield, Illinois
Congratulations to all of the winners! We're grateful for everyone who participated and helped make this experience a rewarding and tasty one. Our customers, friends, and fans are the reason we're celebrating our bicentennial milestone, so we're delighted to give back in ways everyone can enjoy. Bon appetite!
---