Beautiful and Functional Plants for Your Cottage Garden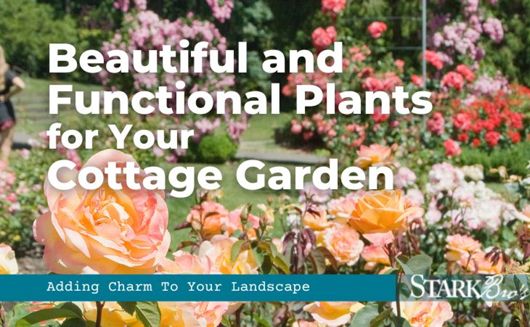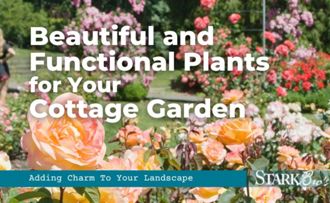 If you're planning to imitate the cottage garden style, there are many plants and designs to choose from. Some of the best plants for a cottage garden are perennials that are low maintenance, adding beauty to your home season after season. We'll include options that keep your growing space functional in terms of food production while still achieving that classic, old-fashioned look.
But first, what's a cottage garden without an array of colorful flowers?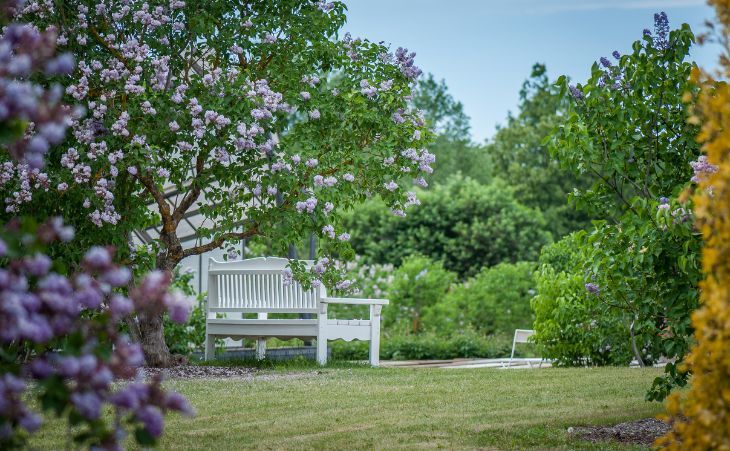 Flowers for a Cottage Garden
To get the cottage garden feel, you'll want to include an array of colorful flowering plants that bloom throughout the seasons. Enjoy the beauty and fragrance, as well as the pollinators they attract.
Roses: Nothing says "romantic" like a cottage garden filled with roses. These beautiful flowers come in a wide variety of colors and sizes, and they have a lovely fragrance that will fill your garden with a sweet, floral scent. Line your fence with rose bushes and add a trellis with a colorful climbing rose for a true cottage feel.
Lilacs: Lilacs are a wonderful addition to a cottage garden, where they can be used to create a fragrant, informal hedge or as a standalone specimen plant. They also make excellent cut flowers and can be used to add a touch of springtime fragrance to a bouquet or arrangement.
Other popular flower choices include hydrangeas, clematis, peonies, sunflowers, and hollyhocks. Be sure to include mix of color and texture. When planning your garden, you can choose a color theme of colors or style. Some gardeners choose delicate whites and pastels, bold reds and cheerful yellows, or lately popular, dramatic and dark colors for a more gothic style.
Popular Fruits for a Cottage Garden
Fruit trees and berry plants are a great way to add interest, beauty, and practicality to any garden. You will find that the lovely spring blossoms and the colorful fruits only enhance the beauty of your space.
Apple trees: Apple trees are a classic choice for a cottage garden, with their attractive blossom in the spring and delicious fruit in the fall.
Cherry trees: Cherry trees are another popular choice for cottage gardens, with their beautiful white or pink blossoms in the spring and tasty fruit in the summer.
Strawberry plants: Strawberries are a popular choice for cottage gardens due to their easy care and abundance of sweet, juicy fruit. Strawberry plants can be grown in beds or containers and produce fruit from early summer through to fall.
Raspberry plants: Raspberries are another tasty berry that is well-suited for any garden. These plants produce sweet, juicy berries in the summer, and can be trained to grow up a trellis or fence for a more formal look.
Blueberry bushes: Blueberries produce sweet, plump berries in the summer, and are well-suited to growing in containers or in beds. These plants blend beautifully into any edible landscape.
Dwarf fruit trees and container-friendly options are popular choices when maximizing growing space.
Overall, fruit trees and berry plants can add a touch of practicality to a cottage garden, as well as provide beauty and delicious fruit for the whole family to enjoy.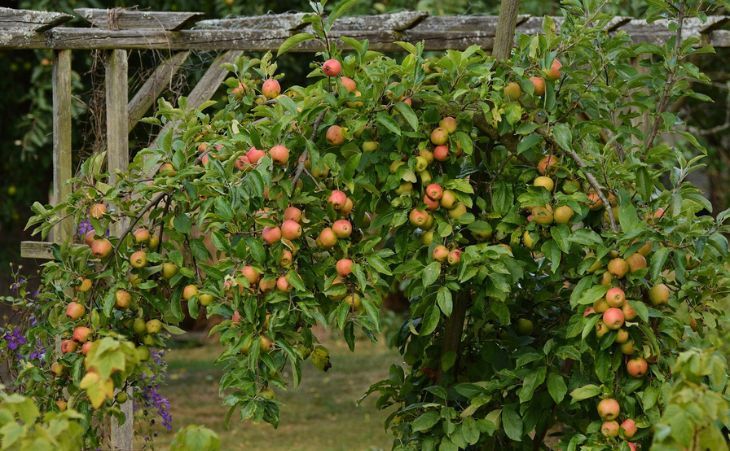 Vegetables and Herbs for a Cottage Garden
If you are committed to growing more of your own food, be sure to incorporate raised beds and containers into your garden design. A greenhouse lined with pollinator-friendly flowers and herbs is the ultimate cottage garden feel.
If you're limited on space, vertical farming and stacked containers can increase your yields. Adding structures such as arbors and trellises adds height and interest, while benches and pathways lined with herbs will add charm and functionality to the space.
Every cottage needs a modest kitchen garden for home cooking. Herbs like mint, lavender, thyme, and rosemary come in handy when they are just footsteps away in a raised garden bed. Vegetables commonly grown include tomatoes, peas, and beans.
At the end of the day, plant what it is you like to eat and the flowers you adore – keeping in mind what grows well in your area of course!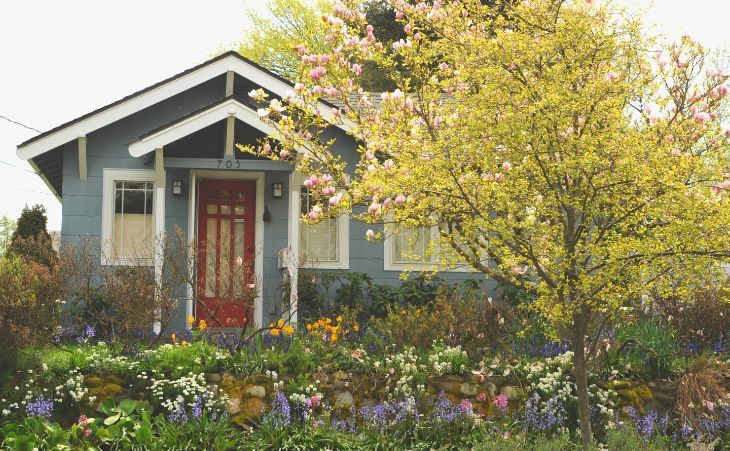 Cottage gardens are timeless – younger generations even have a new style, CottageCore based on the look. It only proves this classic gardening aesthetic appeals to many.
With a little planning and creativity, you can create a charming cottage garden that will be the envy of your neighborhood!
---