Grow a Flavorful Landscape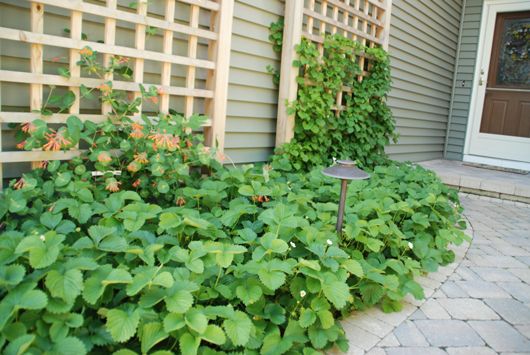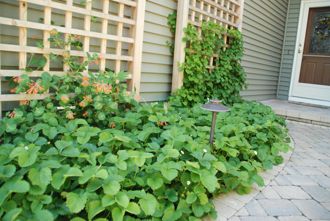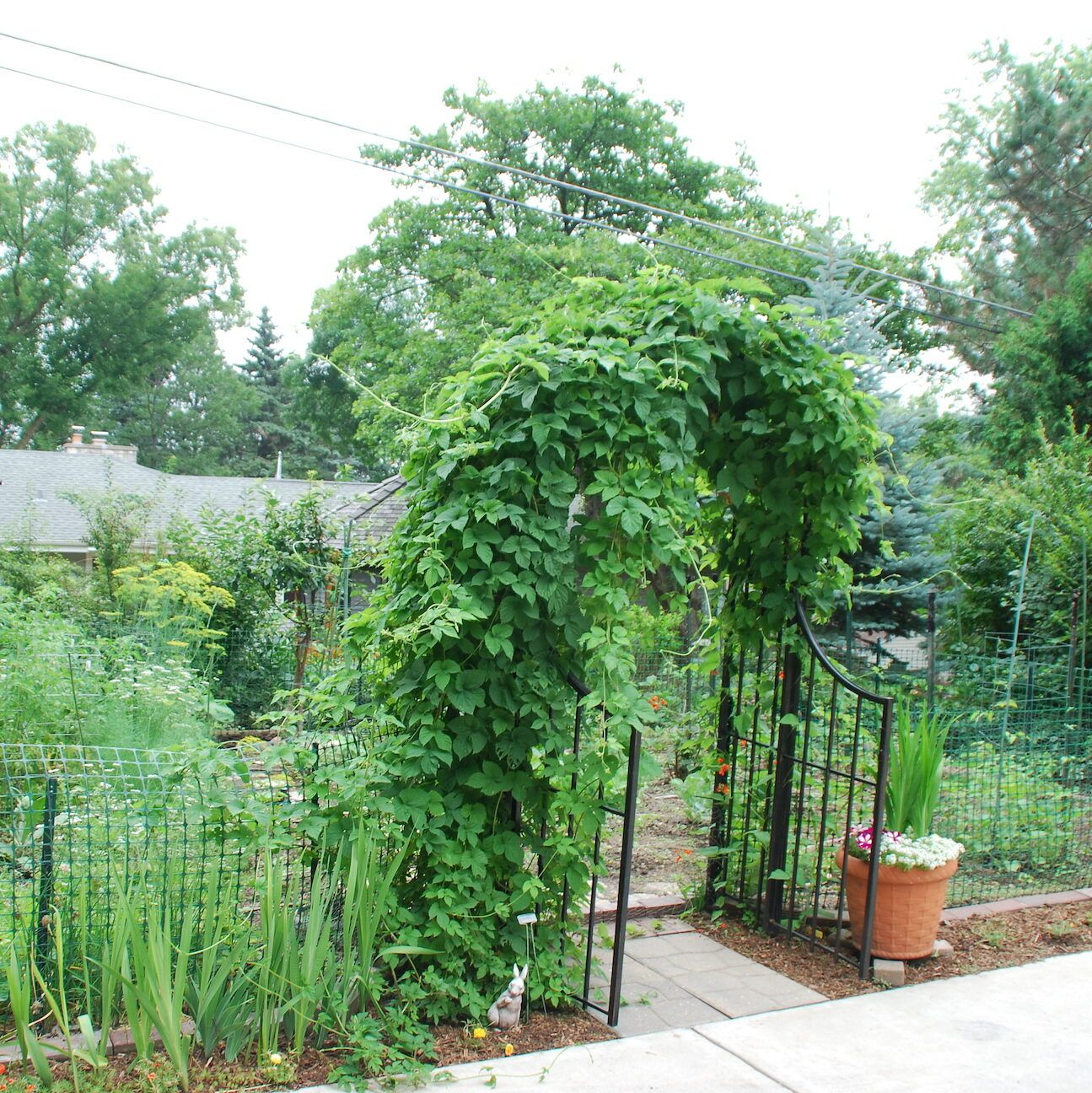 There's always room for edibles – we just need to think creatively. Start by looking for attractive ways to include fruit trees and plants in your landscape. Substitution is the easiest place to start. Replace small-scale ornamental plants like crabapples with apples, pears and nectarines. Or, how about planting an elderberry in place of a Japanese maple? These all produce flowers, edible fruit and many have attractive fall color.
Use strawberries as a groundcover. You'll enjoy the white flowers, edible red berries and beautiful red fall color or evergreen foliage in milder winters. My friends Kim and Michelle had a small patch of strawberries in their city lot. It produced enough fruit for their Strawberry Festival where they serve strawberry margaritas, bruschetta and strawberry pie each summer. And they still had plenty to share with neighbors and freeze for later.
Paul used strawberries and hardy kiwi to create an edible front entryway to his home. The strawberries covered the ground and provided seasonal interest. The kiwi vines covered one trellis, while a nearby trellis was covered by native honeysuckle, which provided additional color throughout the season.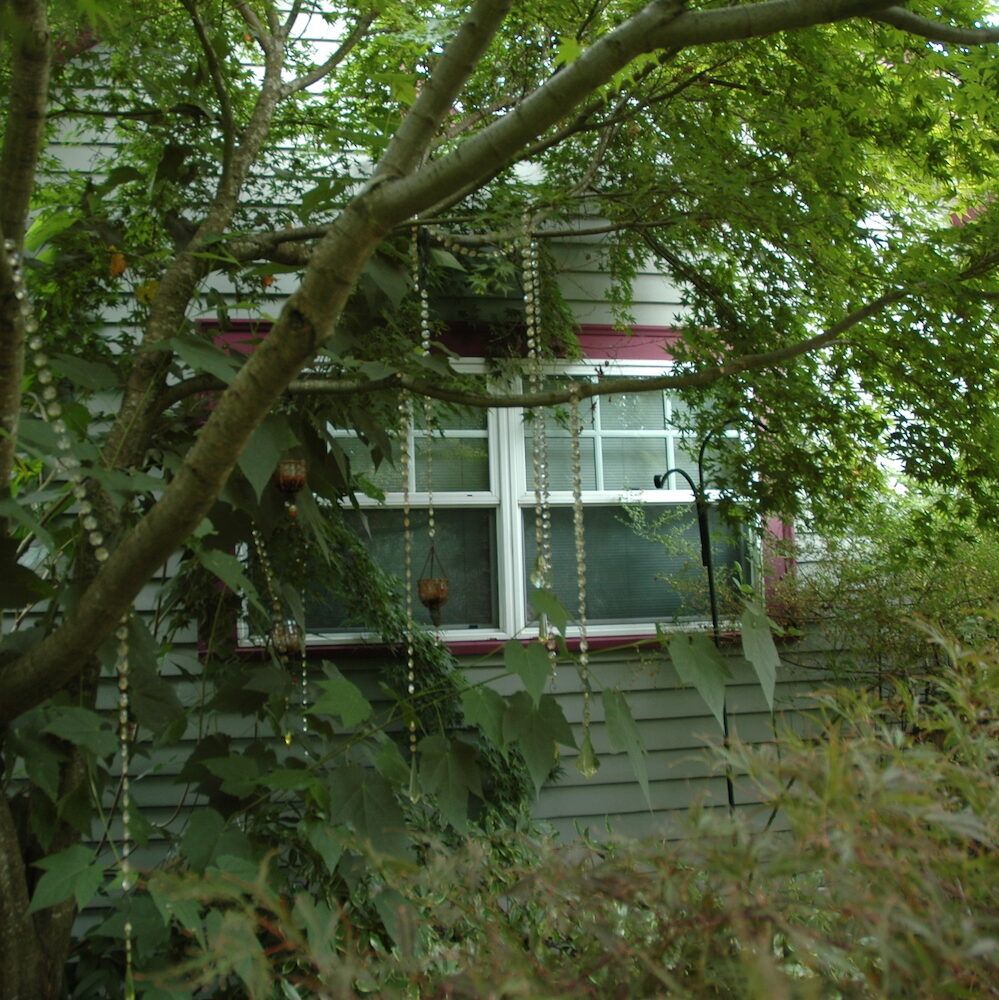 Or maybe it is function and edibility you need. Raspberries make a great barrier plant. You'll enjoy the harvest while directing foot traffic to the sidewalk away from your garden and landscape.
Consider using berry plants, like blueberries, to screen bad views or to provide privacy for your outdoor living space. Compact fruit trees, like columnar apple trees, can create the walls or dividers in your landscape. A trellis covered with kiwi berry vines is perfect for screening narrow areas.
Add a bit of shade to your favorite sitting area with the help of a pergola covered in grape vines or kiwi vines, or hops bines, and a properly placed fruit tree. And don't forget to shade the air conditioner. You'll save money – both on cooling your home and at the grocery store – once you start harvesting fruit from these strategically placed plants.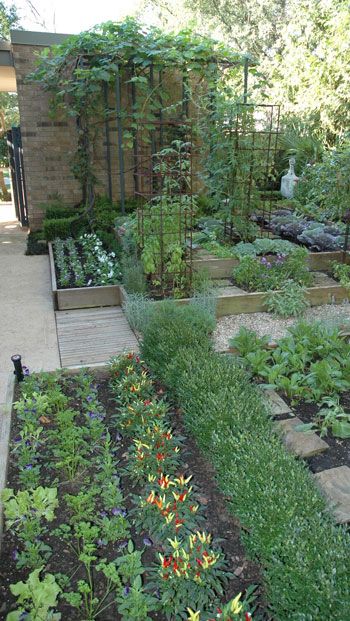 Then look for opportunities to plant underutilized or neglected areas of your yard. One gardener in Portland, Oregon converted his often-neglected side yard into a beautiful and edible "transition garden" – between the front and backyards. Upon close inspection, you can find strawberries cascading over the raised garden, beans and tomatoes trained on a trellis to screen the neighbor's drive and an apple tree in a pot. He mixed in a few flowers for added beauty and butterfly appeal.
Or maybe it's that area at the end of the driveway you'd like to convert. One Wisconsin gardener used this space to create an edible garden. The entrance was framed with a hops covered arbor. Berry bushes screened some views and delineated the garden that was filled with herbs, vegetables and strawberries.
In Oklahoma an avid cook placed their garden right outside the kitchen. They created terraced edible gardens, putting an otherwise unused slope to work. The raised beds made harvesting convenient and the mulched paths allowed easy access no matter the weather. They even included a space for a couple chairs for sitting and watching their garden grow.
You can even apply these ideas to a small lot. A gardener located on a small Midwest city lot built an edible garden right outside the backdoor. Not only is it convenient to harvest, its proximity to the home makes it easy to maintain. And you will be amazed how much you will harvest from a small space.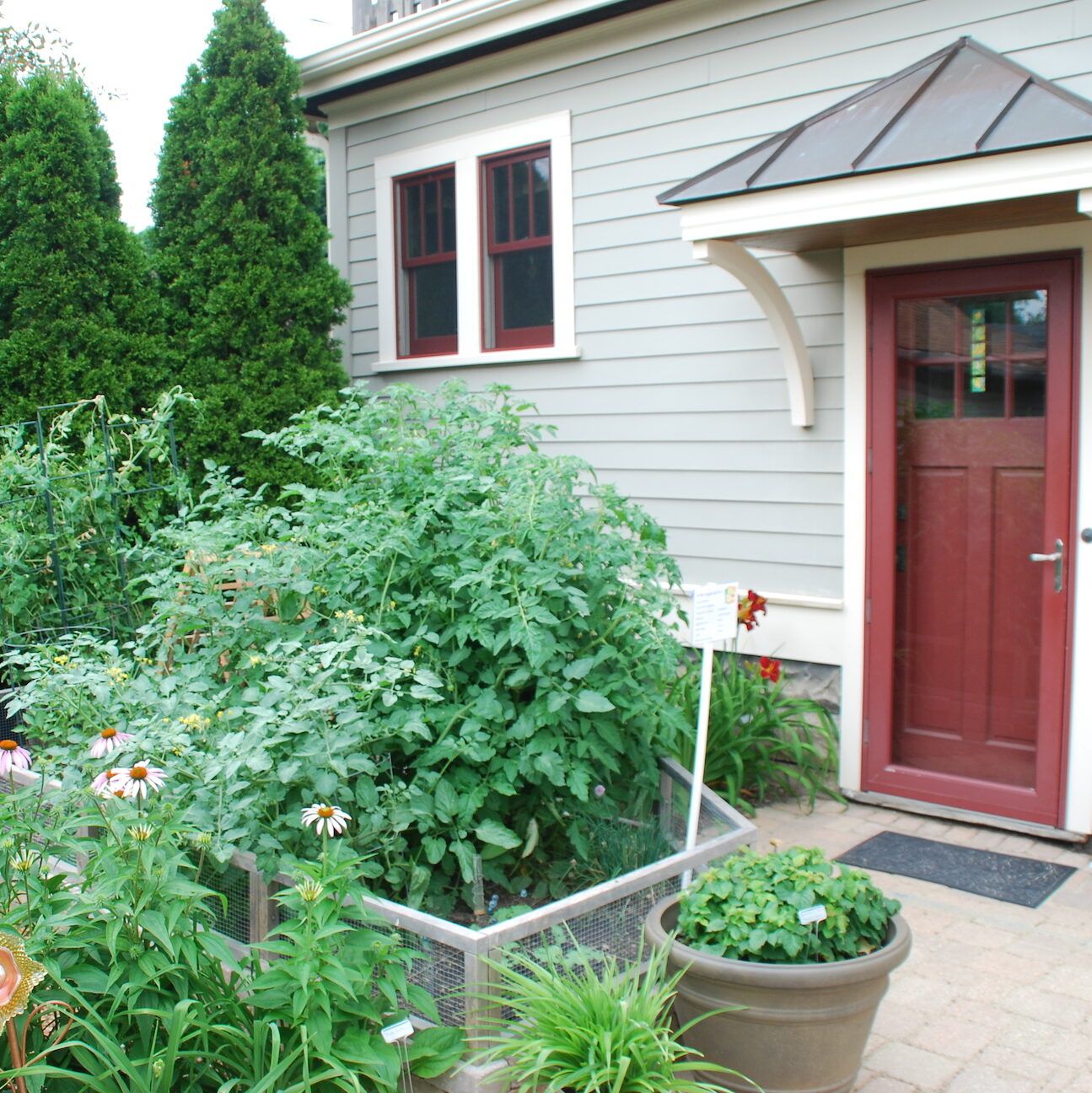 So whether your landscape is large or small, consider adding a few edibles in containers. It's a great way to bring your garden right to your backdoor, making it easy to harvest and prepare or fun to harvest and include when entertaining guests. Both you and your guests will enjoy plucking a few fresh blueberries to top your ice cream dessert or raspberries for your lemonade. Dwarf fruit trees are perfect patio plants and strawberries are great in containers and hanging baskets. Mix in a few flowers and you have the perfect living decor for your next party or family meal.
So take some time to walk around your yard, patio or deck and start looking for opportunities to increase the edibility and beauty of your landscape.
— Melinda Meyers
---
Get inspiration from these edible landscape options: