Natural Holiday Ornaments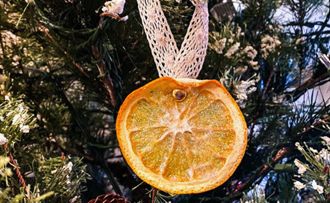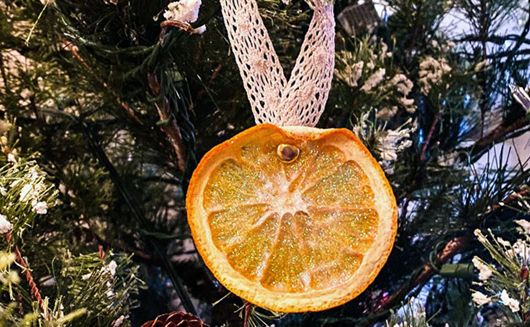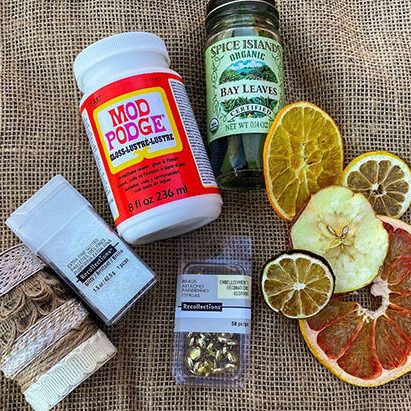 For our ornaments, we used Gala apples, Meyer lemons, Calamondin oranges, and Key limes… although Persimmons would be beautiful, too! Most of these fruits you can grow in a wide range of climates in a container.

Depending on the style of your tree and decor, you could do these with only the natural dried fruit and some burlap or twine, or if glitter and ribbons are more your style, these look amazing covered in extra fine glitter! We also recommend stringing American Cranberries as a natural garland.

These simple, natural ornaments bring the personal touch of your garden into your home this winter. Make one for everyone on your Christmas list for a thoughtful, handmade gesture.

There's no limit to the different ways you can customize these gifts, but here are the instructions for how we created ours:
Supplies:
Mod Podge Glue
Scrapbooking Brads
Extra Fine Glitter
Bay Leaves
Dried Fruit
Bottled Lemon Juice
Ribbon or Twine
Directions:
This can be done with an oven, with a dehydrator or even air drying the fruit. We'll outline the steps for oven drying for you here:
Pre-heat oven to 225 degrees
Slice fruits to about ¼ an inch per slice. Don't slide too thinly or they won't hold the brad
If you're using an apple, make sure to lie it on its side with the stem pointing sideways and cut through the core to create the "star" center of the apple
Lay fruit on paper towels and pat dry as much as you can
Lay the citrus pieces directly onto the oven rack (placing the largest pieces towards the back) and bake for 2 to 3 hours until dry and firm
Watch very closely! If they begin to brown, take out immediately
Bigger/thicker pieces might take longer, so if the smaller pieces up front look done earlier, take them out
When slices cool completely, you can begin decorating
Cover slices with Mod podge, and while still wet, coat with glitter if desired
Dip bay leaves in Mod podge and hold to the back of the fruit until it sticks, then lay out to dry
Once glue is dried, cut pieces of ribbon to desired length
Cut small holes (the size of the prong of the brad) in the back of the ribbon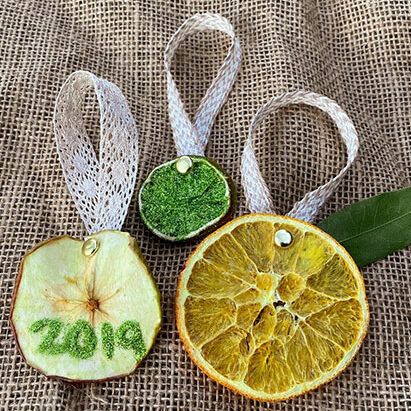 Slide the brad through the top of the fruit (beneath the rind or skin) and through the two pieces of ribbon and secure
Enjoy this simple, natural holiday gift to share with the ones you love. We'd love to see what you create! Do you incorporate dried fruit in a different way in your holiday decorating?
Tag us with #starkbros on Facebook or Instagram to show us how yours turned out.