Tools: Selection & Care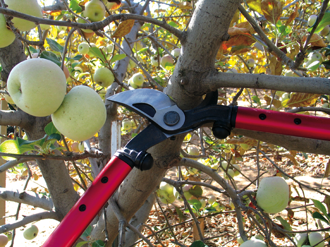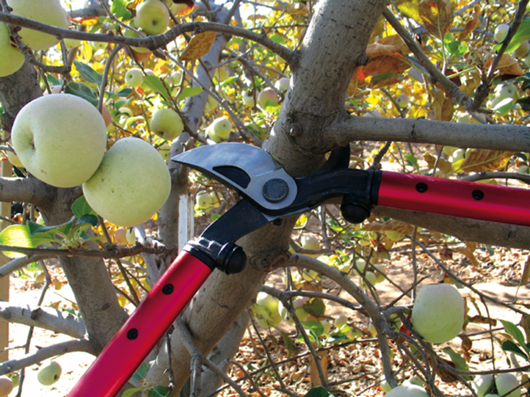 Using the wrong tool for the job will cost you time and money. Make sure you have the right tool for the job and keep your tools maintained and cared for.
It's next to impossible to screw in a Phillips screw with a flathead screwdriver, yet there are always those determined folks out there who try to make do with what they have. For example, when it comes to working with tools in the yard, many growers just use what they have in their shed. I've learned the hard way that using the wrong tool will cost you unnecessary time, effort and money. I want to tell you why you should make sure you have the right tool for the job.
Using the proper tools helps to:
Get your task done in less time.
Limit trips to the garden center or store (to eventually get the right tool!).
Lessen wear and tear on your body and hands.
Maintain leverage to make cuts or digging easier.
Of course, when most shoppers are buying tools, they consider their immediate short-term needs, but it is also important to consider the long-term possibilities. They can be an investment in both you and your passion. So do yourself a favor – get the best tools you can afford. Here are some things to consider when making your selection:
Look for tools that are well built and durable; forged steel will probably provide the longest-lasting strength and durability.
Try to find tools that are designed to handle multiple functions.
Test the handles for ergonomics & comfort for the best fit
Check to see if manufacturers carry replacement parts.
Confirm that there is a lifetime warranty if the tools need repair.
For pruning tools, make sure they can be sharpened and that the cutting capacity is rated for the size limbs of your trees or plants.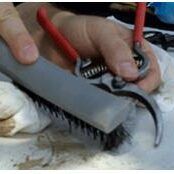 Caring for your investment
Once you've made your tool selection, you're ready to get out there and use it. Let's say you take out your nice new, shinny lopper which helps you power through the job like a real pro. But by the end of the day, you notice your lopper is now covered with sap and other debris. Before you put it away, it's important that you take a minute to clean it.
Properly caring for your tools will help extend the life of them by:
Maintaining optimum performance
Leaving them less prone to rust
Preventing the spread of diseases from one plant to another
What to use and what not to use on your tools
With the right cleaning materials, you can help keep your tools working like new, season after season. And it's easy! It doesn't take rocket science to keep them clean.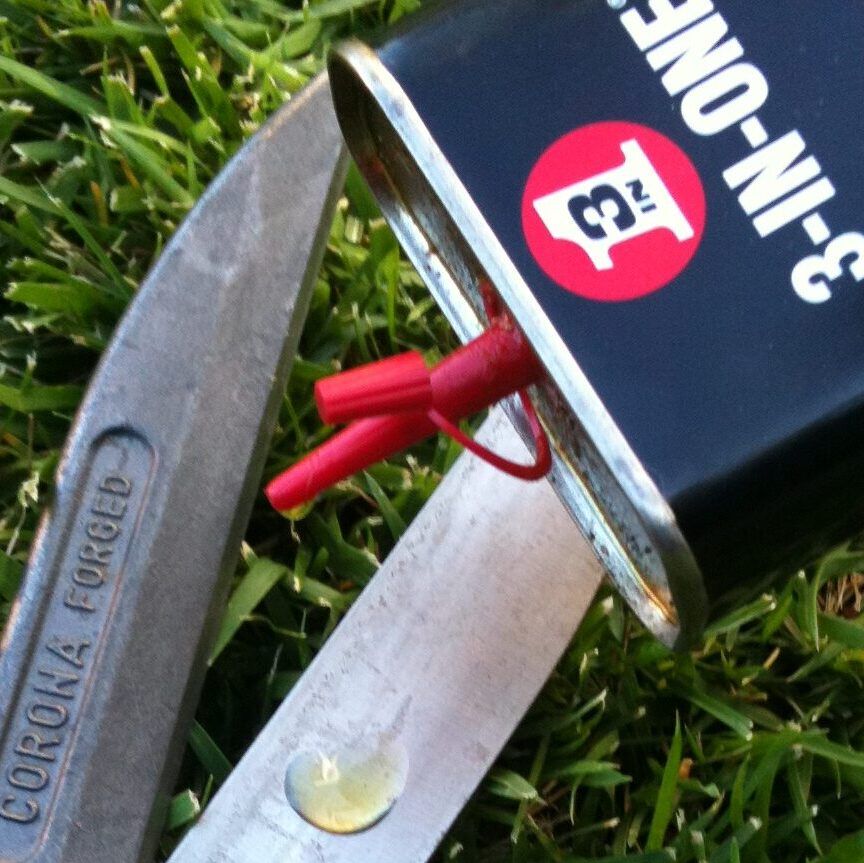 Here is a list of the ideal materials to use:
A wire brush for cleaning off caked-on debris and sap
A moistened cloth or towelette with water to remove loose debris
Hose and water to remove mud and debris from tools like shovels, forks and hoes
Alcohol wipes to disinfect pruning tool blades
Sand paper to remove rust
A five-gallon plastic bucket of sand with oil to help remove rust and serve as a place to store them to prevent rust on tools like shovels and forks
A mild wood soap for removing hardened debris from wooden handles
Some materials to avoid using on your tools:
Harsh detergents and bleach – studies show they can break down or degrade the metal over time.
Steel wool pads – they can introduce extremely rust-prone metal burrs into the metal of the tool.
Dry tools off completely before storing, and apply a generous coat of machine or natural oil to blades, screws and moving parts to prevent rust and keep them moving freely.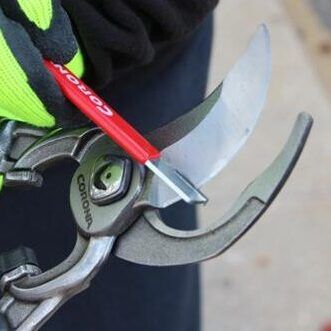 Keeping your tools sharp
One of the most important things you can do for your tools is keep them sharp. Doing so will minimize the amount of effort required when using them, and it will also help you make cleaner cuts, get the job done quicker and reduce the risk of injury to you or damage to the tool.
You can use a sharpening stone or file like the Corona AC 8300. Make four or five passes on the cutting side of the blade and one pass on the non-cutting side to remove the burrs. It takes only a few seconds but will help keep your tools cutting like new.
This might be most important for pruning tools, but don't forget that sharpening your shovels and hoes using the same principles will help you cut through hard soils and roots easier, too.
Selecting the right tool for the job can make or break your success with garden and landscape activities. Don't you owe it to yourself to take the time to select the right one, and to properly care and maintain it? You'll be glad you did!
Watch this video on Tool Cleaning & Storage from Corona Tools!
---
Shop Tools & Equipment
Guest article by Chris of Corona Tools
About the Author: Chris Sabbarese is a self-proclaimed DIY gardener and landscaper, second generation Corona Tools loyalist, and the official "voice" of Corona Tools' social networks. He has a passion for working in the yard met with a "geekiness" for great tools, which intersects with a fascination of social networks. Chris connects with growers from all walks of life as the administrator of the weekly Twitter discussion, #treechat and co-moderator of #landscapechat and #plantchat. Connect with Chris of Corona Tools on Twitter.