What USDA Organic Certification Means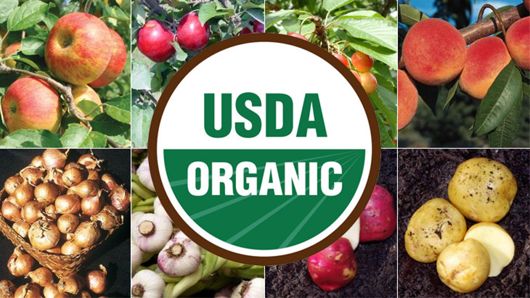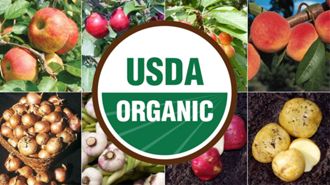 Under the federal standards, we are required to comply with the U.S. organic laws and regulations implemented in 2002. Prior to that year, private and state agencies did certify organic practices, but consistency was lacking in standards (and certifying agents' assessments), and so "organic" in one state could mean something entirely different in another state. Producers wanted clearer standards to distinguish themselves in the marketplace; consumers wanted a definitive assurance of purity.
The USDA National Organic Program (NOP) now sets consistent standards for the production, handling, and processing of organically grown agricultural products, the domain under which Stark Bro's falls. Producers who meet NOP standards may label their products as "USDA Certified Organic," which is why we are allowed to display the USDA Organic seal on our shipping boxes, catalogs and website.
In order to be certified USDA Organic, the land upon which we grow our organic trees must be must be free of any chemical fertilizers, herbicides, pesticides (and a long list of other items) for at least three years. In fact, the premium land parcel upon which Stark Bro's grows its organic fruit trees — known as the Stark "Just-Organic" Farm — has been nothing but pastureland for decades, far surpassing the USDA requirements. In addition, we're required to abide by a very strict set of ongoing organic regulations, which include:
Development of a production/co-mingling/handling plan to keep organic trees separated from conventional trees in storage and shipping
Implementation of a soil fertility and crop nutrient management practice standards
Planting, crop rotation and harvesting standards
Pest, weed and disease management standards
Detailed recordkeeping of production and maintenance on the Just-Organic Farm
USDA Organic also means non-GMO
The USDA organic regulations prohibit the use of GMOs (genetically modified organisms), defining them as "a variety of methods to genetically modify organisms or influence their growth and development by means that are not possible under natural conditions or processes. Such prohibited methods include cell fusion, microencapsulation and macroencapsulation, and recombinant DNA technology (including gene deletion, gene doubling, introducing a foreign gene, and changing the positions of genes when achieved by recombinant DNA technology)." So, by definition, "organic" automatically means "non-GMO"; but "non-GMO" does not necessarily mean "organic" unless the GMO seed, plant or tree is grown according to the USDA Organic standards.
For the record, all of Stark Bro's trees - not just the organics - are non-GMO
You can have every confidence that our trees are not just called "organic" - they're actually certified organic. Purely grown, from the roots up. Hand-budded, by us, and grown on untouched farmland, where we raise them until they're two years old. Then we store them in a protected warehouse space, and ship them separately, directly to you. Rest assured - just as Stark Bro's has always been the most trusted name in fruit trees, we are now the most trusted name in organic fruit trees.