Blueberry-Basil Meyer Lemonade Recipe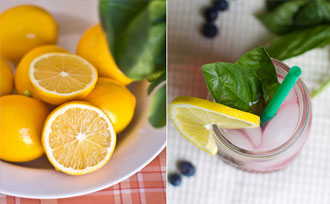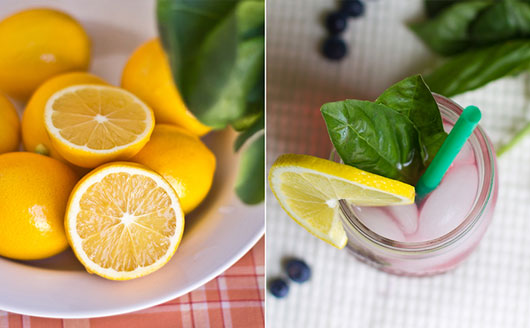 When you begin noticing the large yellow shuttles of children in the morning hours of your commute, you know it's that time of year again: the end of summer. School-age kids loathe it, while exhausted parents revel in it. For some, it's a time to lament the end of seemingly never-ending days and carefree evenings chasing fireflies, and for others, it's a time to celebrate the end of bathing suit season with the reintroduction of carbs into their daily diet. Regardless of where you fall on the spectrum, I have news for you — summer is far from over.
Technically summer doesn't end until September 21st this year, so there's plenty of time to enjoy the fruits of summer before you make way for the hordes of gourds come fall. One summertime staple you don't want to miss out on is lemonade.
Lemonade, a timeless summer favorite, can be found ubiquitously throughout the nation. Neighbors in seersucker shorts zip by on riding mowers while balancing an icy glass of lemonade in one hand; parents serve it from frosted glass pitchers to keep their busy, rambunctious children hydrated in the summer heat; and passersby purchase small cups of lemonade from stands run by children learning the excitement of handling their first small business. Lemonade both quenches thirst and invokes a strong sense of summertime nostalgia found in people of all ages.
To spice up an old classic, I like to use Meyer lemons in place of conventional lemons. Meyer lemons are a natural hybrid of a conventional lemon and a mandarin orange, so you get equal parts tart and sweet, which cuts back a significant amount of bitterness. An added bonus is that Meyer lemons tend to yield higher amounts of juice than your regular everyday lemon.
Because I am never satisfied with convention, I also add in a handful of blueberries and a few fresh leaves of basil. Basil in lemonade may sound odd but, aside from its abundant use within savory Italian dishes, basil lends a significant sweetness to any beverage or food item you add it to, and can easily be substituted for, or with, mint.
So dry those summer-mourning tears, pop in some Beach Boys and sit back on your patio with a mason jar of blueberry lemonade while enjoying what's left of the dog days of summer. If there's one thing we all know it's that summer ends too soon, so make every second of every last fruit of the season count.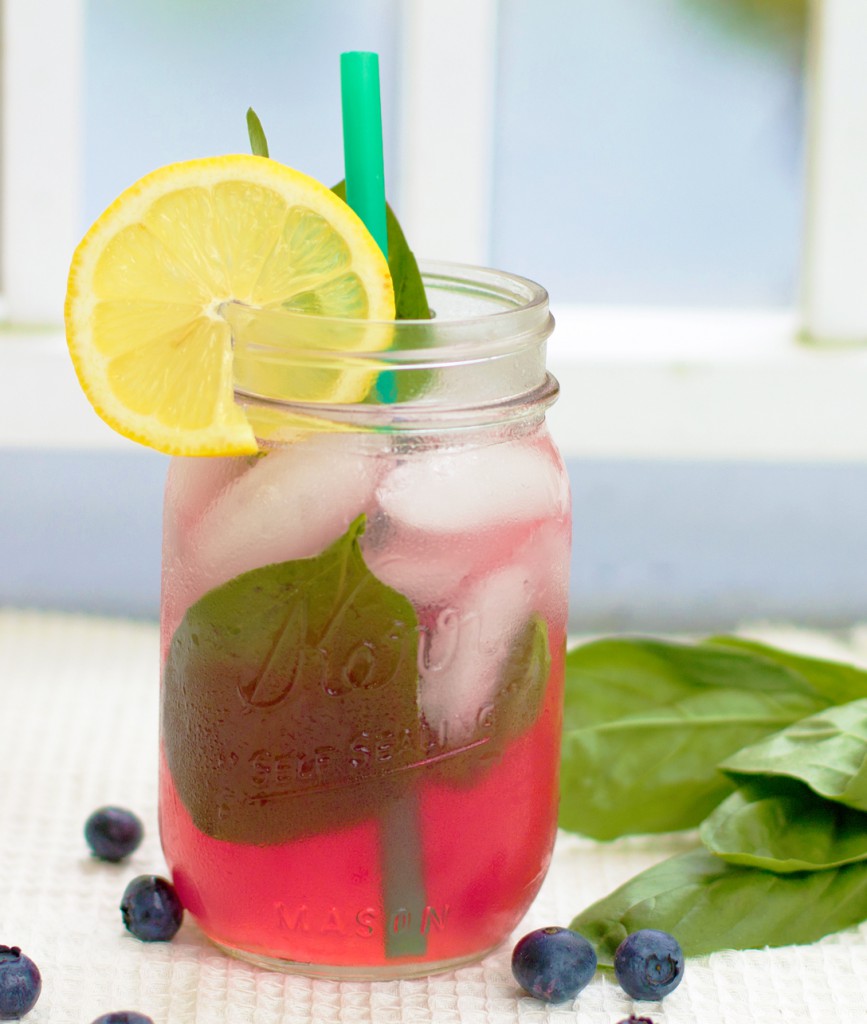 Blueberry-Basil Meyer Lemonade
Ingredients
1 cup hot water
1 cup sugar
1 ½ cup blueberries
2 cups Meyer lemon juice
5 or 6 basil leaves, crushed (plus two per glass for garnish)
1 Meyer lemon, sliced for garnish
Ice
Directions
Combine hot water and sugar and stir until sugar dissolves to produce a simple syrup. Add this simple syrup and blueberries to a blender and blend until liquefied. Strain through a sieve (or cheese cloth) to rid of blueberry solids and skim foam off the top of the liquid for a more clear drink. Add the blueberry juice, Meyer lemon juice, crushed basil, and ice to a pitcher and chill for an hour (or until cold). Serve with basil and lemon garnish.
— Kerry Patrick
---
Grow fresh ingredients for this recipe — right in your own back yard!
About the Author
Kerry Patrick is the author of the sardonic food blog with two parts recipes for the home cook and one part satire. Kerry has a penchant for travel and organic and local foods, and would claim to develop only the healthiest recipes, but his love affair with sugar and butter forbids him from doing so. For more sweet recipes and salty humor, you can connect with Kerry on his food blog, Yum and Yummer, and on Twitter @YumAndYummer.