Got Land? Grow Berries!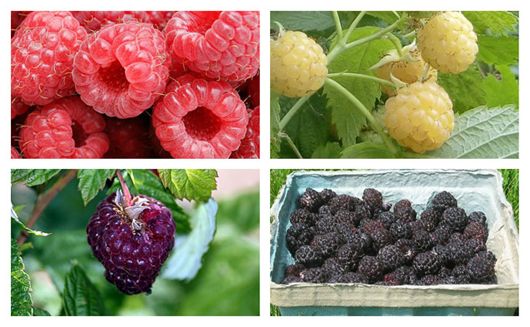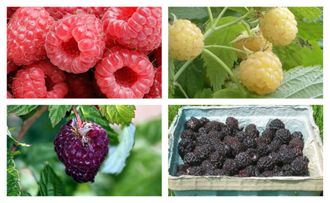 DeWayne Harrell talks about growing berries on his own land, and how easy it is for you to do the same, regardless of how much space you have in your yard.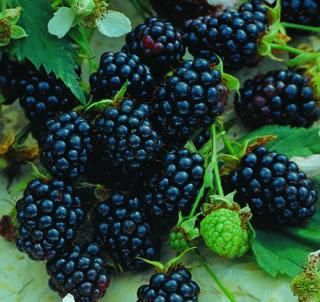 We completed the purchase of our home four years ago. The idea of owning land (5 1/2 acres) was exciting, but at the time we were more excited about the house. We spent countless hours organizing house plans, furniture, and the decor of our investment. Little did we know our biggest investment was the land itself! Living on a mountain gave us great views, but the best-kept secret was the wild blackberries and raspberries growing on the side of the mountain and by the logging roads that stretched to the bottom of our land. With a little clearing of brush, moving of dirt, and many cuts and scratches from wild brambles, starting our own berry farm became a reality.
After we had cleared some land, rows of blackberries, wine berries, and raspberries started to appear. We formed raised beds using fallen logs, mountain dirt, and tree chippings, and then transplanted as many berries as possible.
We started to look into purchasing other berries, such as Triple Crown blackberries (which are much easier to pick and prune), as well as an assortment of blueberry plants. The same procedure of creating raised beds took place for those blackberries; with a digging bar and shovel, we punched the rocky ground to create holes for our blueberries.
Why we decided to grow our own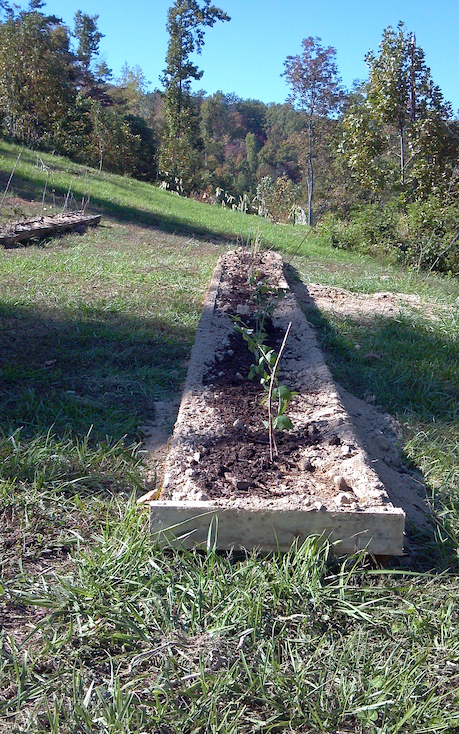 In the past, we spent hundreds of dollars at local "pick your own" farms. Trying to eat healthy has always been a goal of ours, and it takes a lot of berries (and money) to drink fruit smoothies every morning! As we realized the similarities between our place and those farms, we came up with the name "Hobby Berries". Our main intent was to plant as many berry plants as possible on our own land, to keep us healthy and save a little money. Sooner than later, our land started to look like some of the pick-your-own berry farms we encountered in the past.
Now that Hobby Berries looks more like a farm, we have a lot more to maintain than we did four years ago when we bought the land. The "we" is just my wife and I, so berry picking becomes pretty intense during parts of the year. Right now, the biggest maintenance is keeping the grass mowed and the berries pruned, but other obstacles will surely follow once spring comes around again. Along the way, we have invested in plenty of tools and equipment to make life easier; but the biggest investment has been time spent outside, learning about our land and the resources it provides.
Some of my friends think we are crazy for growing so many berries — as of now, we have 375 planted in rows — but we feel it's better than watching television all day. Granted, we have 5 1/2 acres to grow this many berries, but at the same time, we have six pots on our patio with blueberries, and we plan to line the driveway with ten more blueberry plants. So in reality, you don't need acres of land to grow berries, there just needs to be an adequate amount of time and space dedicated to nurture them as they grow. Our adventures in berry growing started by accident with wild berries (which are great), but if you are thinking about growing you own berries, I definitely suggest "tame" ones!
Guest author: DeWayne Harrell @dewayne_harrell