Grow Mouthwatering Blueberries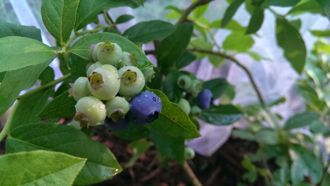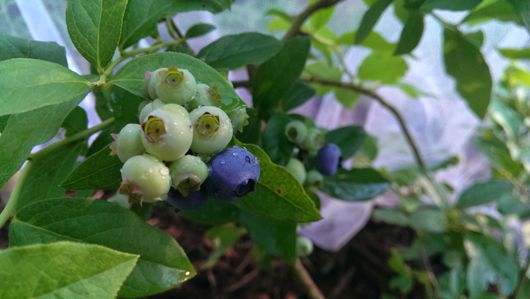 Blueberry plants yield tasty, nutritious "super berries". Growing your own blueberries is rewarding! Follow these tips for planting and maintenance.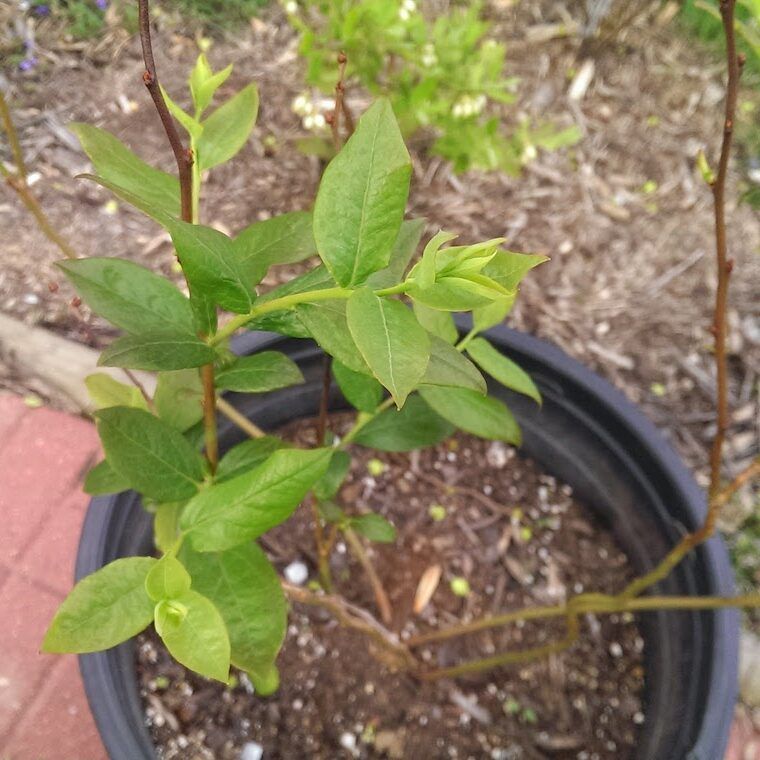 My mouth is watering just thinking about all of the delicious things you can make with blueberries: pie, grunt, jelly, muffins, pancakes, smoothies, bars and cereal... and they're all healthy for you, too!
Hardiness zones 4-7 are the best climates to grow (highbush) blueberry plants: case in point, the state of Maine is currently (2011) the number-one producer of commercial blueberries in the country. What's great about blueberries is their health benefits — they are very antioxidant-rich berries. You can plant blueberries in the spring, but they're also excellent to plant in the fall.
Blueberry Planting Tips
Try planting multiple blueberry varieties for a staggered harvest!
Planting blueberries doesn't take much work at all. Find a place to plant where they will receive full sun at least 6-8 hours a day. Blueberry plants do love and require acidic soil, so planting in containers or raised beds is a good way to go if your native soil pH is too high.
Before planting your blueberries, if your soil pH is too high or "too lime" for blueberries, amend the soil with compost and a soil acidifier to keep the soil at a pH level between 4-5.5.
Then, every year after that, amend your soil with acidifier to keep your blueberry bushes thriving. (I have pine trees on my property, so every year I collect the fallen pine needles and put them on the soil around my blueberry plants as mulch. Over time, as the pine needles decompose, they help keep the area more acidic.)
To give them a good start, also amend your soil with a special blueberry fertilizer that promotes better growth in blueberries and other plants that require acidic soil.
Your blueberry bushes should be spaced 4-5 feet apart. If you're planning on having multiple rows of blueberries, make sure the rows are spaced 8-10 feet apart for ease of maintenance.
After your blueberries are planted, all you have to do is mulch the plants and water well for the next few weeks so the roots can establish themselves.
Once your blueberry plants start bearing fruit (after about 3 years of growing), consider adding a garden net to keep your crop from the birds. Keep in mind: blueberry bushes can grow between 2 and 7 feet tall, depending on the variety. Especially if you're limited on space, check the mature size before selecting your new blueberry plants.
---
---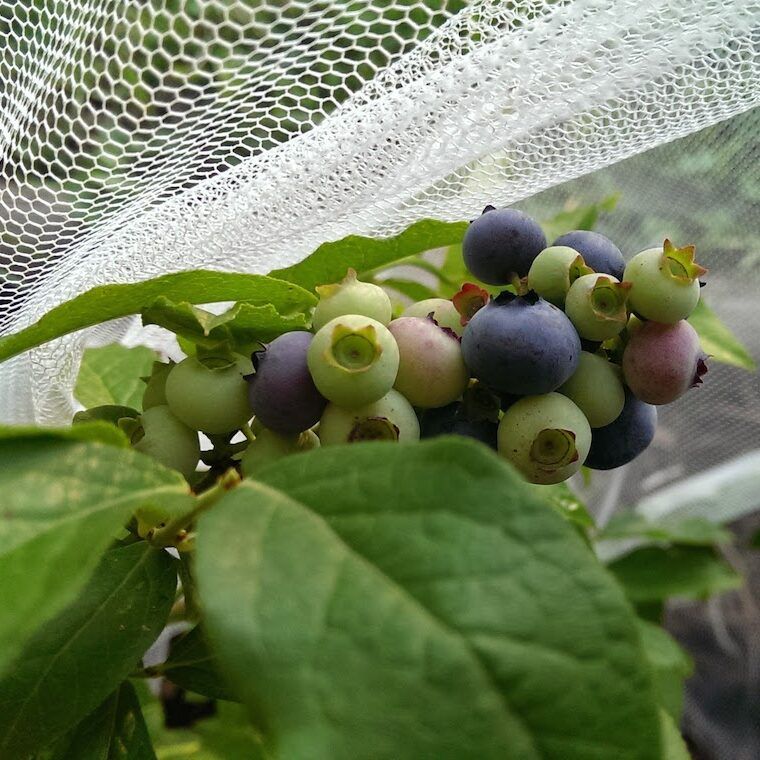 Maintaining Blueberry Plants
Every year you'll need to fertilize your blueberries in the spring and late summer.
Prune out any dead, damaged, or diseased canes.
Don't trim your blueberry plants until the bushes reach their mature height; once there, prune the largest cane (usually the tallest and an inch or more in diameter) to maintain the height of your blueberry.
Thin out smaller, thinner canes to leave room for the biggest, strongest, and healthiest. This opens up the plant to air circulation, keeping the risk of fungal disease at a minimum!
My Favorite Varieties of Blueberries Available at Stark Bro's:
Earliblue – early variety of blueberries; ripens in the summer
Bluecrop – cold-hardy variety; ripens in mid-summer
Jersey – later variety; one of the best for baking
Northcountry – grows between 1.5 – 3 feet in height; perfect for containers or as a border hedge
Guest Author, Patti Moreno