Grow Your Own Loganberry Plants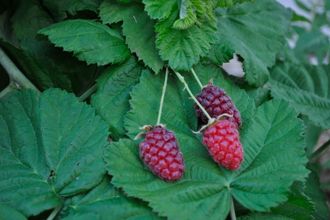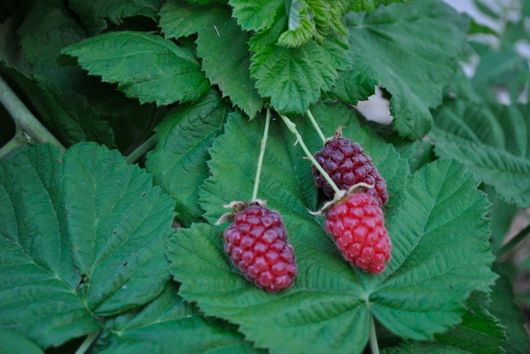 It's a blackberry... it's a raspberry... it's — a loganberry?
What is a Loganberry?
The loganberry plant has trailing canes like a blackberry, fruit that looks and picks like a raspberry, and a flavor that is truly a cross of both its parents.
You see, in the late 1880s, in Santa Cruz, California, in the yard of horticulturalist James Harvey Logan, an accidental discovery was made: Logan attempted to create a new, better, cultivar of blackberry by crossing two different varieties, so he planted many cross-pollinated seeds from his berry patch.
Much to his surprise, he also ended up with a hybrid cross between his Red Antwerp raspberry and Aughinburgh blackberry. Logan discovered this was a new blackberry-raspberry hybrid* when one of the many seedlings from his plantings displayed its own unique characteristics as a plant as well as in its fruit.
*later called Loganberry, named for James Harvey Logan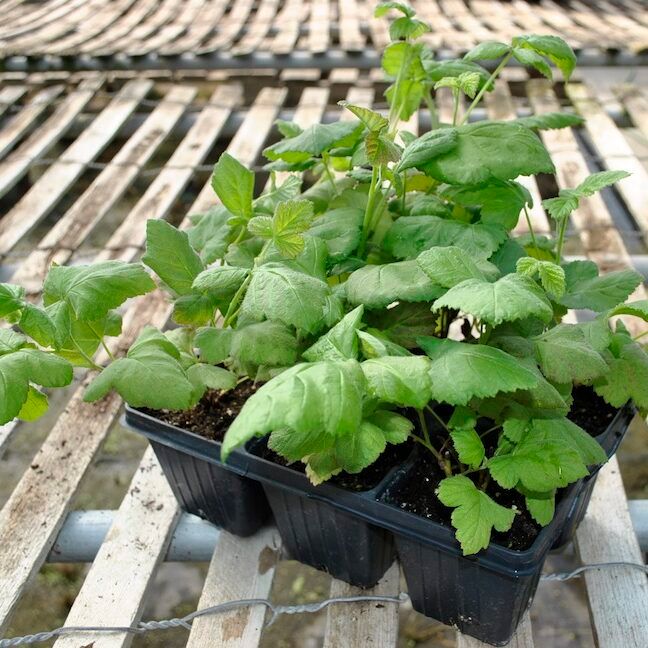 Loganberry Characteristics:
Plant is incredibly trailing; its strong canes will grow vine-like along the ground
Fruit forms/ripens inconsistently (ripe fruit and unripe fruit on the plant at once)
Ripeness is determined by deep red-purple color; fruit does not separate from core even when ripe
Fruit ripens early (extends berry-harvest if you are growing blackberry plants & raspberry plants)
In your yard, you will be able to enjoy a bounty of loganberries between mid- to late-summer. Loganberry fruit seeds are smaller than those of both its blackberry and raspberry parents and are soft and not very numerous. Berry usage proves to be very versatile — great for fresh-eating, jam, juice, pies, salads, syrup, wine, etc. Loganberries may be used in any recipe that calls for blackberries or raspberries.
Loganberries store well for a few days in refrigeration and can also be frozen for longer keeping. Kids love eating them, and, with their culinary versatility, "too many berries" will never be an issue – but stained fingers may be unavoidable!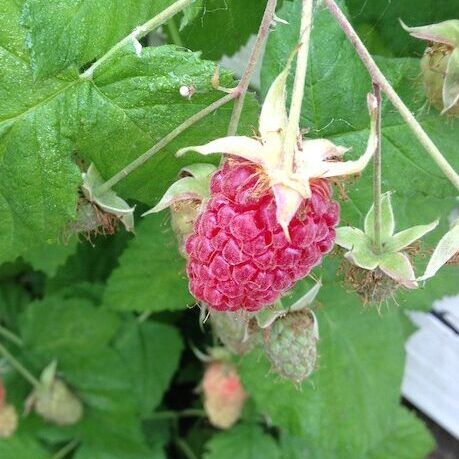 Loganberry Plant Facts:
Loganberry plant canes are very trailing, so support or trellising is highly recommended
Thorned loganberry plants have spines like a raspberry, not flat spikes like a blackberry
Thornless loganberry plant was discovered as a thornless sport from thorned parent plant (1933)
Loganberry plant demonstrates "hybrid vigor" — outperforms its parent plants in vigor and fruiting