Native Varieties that Thrive in the Cultivated Garden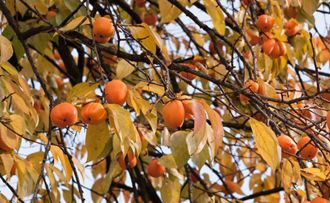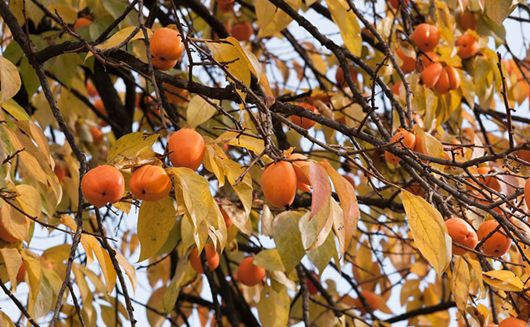 The following varieties are native to the US which gives them an edge up on hardiness and disease resistance. Just don't forget to check your hardiness zone before making your selection!
---
A Pair of Pawpaws: Sunflower and Pennsylvania Golden. This pollinating pair has a few great benefits when planted together: The Sunflower is an early producer, yielding a banana-custard like fruit after only 2 to 3 years, while the Pennsylvania Golden takes a little longer to fruit, but ultimately produces an incredible 25-50 pounds of fruit per year.
Pawpaws produce the largest fruit native to North America, and likes to grow as an understory tree, making it an ideal candidate for a large shade spot in your garden.
Shop Pawpaw Trees
---
Mind Your Elderberries: Whether you are ready to jump on board with the mounting support for elderberry health claims or not, the facts are clear when it comes to the nutrition content. These native, prolific, and easy-to-grow bushes quickly produce hundreds of tiny berries that need to be cooked before consumed. But with the little extra effort, you'll be rewarded with a solid dose of potassium, fiber, iron, vitamin B6 and vitamin D.
These also need to be grown in pairs, so we recommend our Adams and Johns Elderberries. They're vigorous growing bushes, resistant to most disease and very easy to care for. They will tolerate some shade and should begin to produce berries in 2 to 3 years.
---
American Persimmon: Another tree with several benefits from its native genetics, it's fast growing, with pest and disease resistance. The only concern you'll have with this large (30' to 50' feet tall!) tree is that you may have to share some of those ripe persimmons with the deer, but at full maturity, there are plenty to go around!
Our American persimmon, the Yates is a native of Indiana, and handles both cold and heat in a broad range of hardiness zones, from 4 – 10.
---
American Cranberry - Found natively in the North from Washington state to Northern Virginia, this sun loving berry offers a gorgeous, edible ground cover that's low maintenance and shows off a lovely pink flower in the spring. It's self-pollinating and an earlier berry, usually bearing fruit within two to three years, in a low bush that remains about 8 to 10 inches tall and two to three feet wide.
Another bonus of growing American Cranberry is that the bushes do spread via rhizomes (extensions of the root that allow the plant to grow nearby and cover more space) but they do so slowly and are not considered invasive.
Shop Cranberry Plants
---
Serviceberries - A native tree is always a good choice for your yard, they tend to thrive and require little maintenance... but a native tree that fruits is even better! Some fruit trees can be finicky and complicated to care for, but a tree like the serviceberry is a show piece that requires less from you to thrive.
This tree, which is still found in the woods today in several parts of the country including Minnesota, has outstanding disease resistance and produces fruit while also being partially shade tolerant. The berries resemble the blueberry and are great for pies and jams. While it comes in many forms, with over 30 species ranging from shrubs to small trees, our Autumn Brilliance Serviceberry reaches 15 to 25 feet tall and produces within 3 – 4 years.
Shop Serviceberry Plants
---
If you're looking for a low maintenance fruit producer for your yard, give one of these native varieties a try and share your success with us! Tag your photos with #starkbros on Instagram so we can feature your posts in our stories.