Plan Ahead for Rainy Weather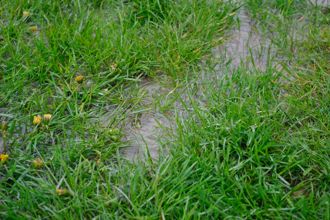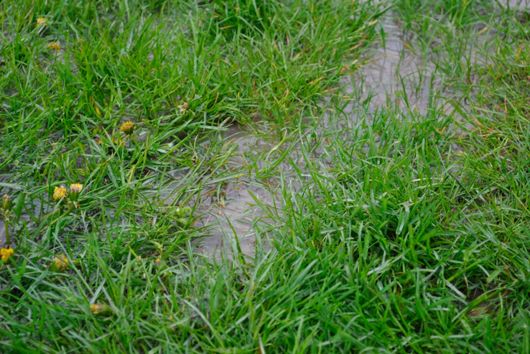 Avoid water damage to your fruit trees and plan ahead for rainy weather. Choose your planting site carefully. A well-drained site is your best defense.
You might already be familiar with the rhyme, "April showers bring May flowers," since April is traditionally a damp month of the growing season. In this article, we're going to discuss things you should keep in mind if you're growing trees during a wet spring and summer and the rain simply won't go away.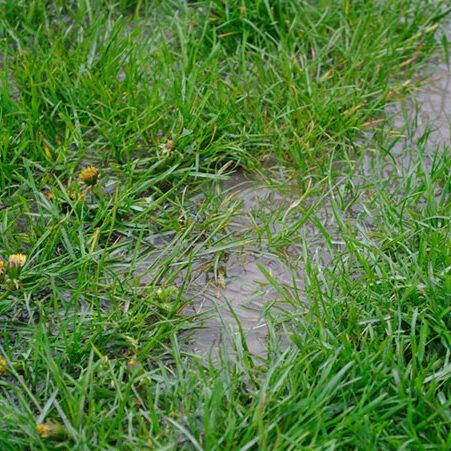 Things to consider during a wet growing season:
Drought versus Saturation
Location, Location, Location
Cause and Effect (relating to water stress and trees)
Drought versus Saturation
In our previous article, Drought Issues and How to Protect Your Trees, we provide some tips on understanding and dealing with drought during the growing season. It is also important to understand rainy weather and a potentially saturated growing season. For root health and growth, the proper amount of air is as important in the soil as water. Roots need to "breathe", and too much water can suffocate them as well as become sites for fungal disease and water molds to cause root rot and other issues.
One big difference between drought and too much rain is that it's easier to add water when it's lacking than it is to take water away once things are already saturated. If your soil is wet and muddy after the rain has stopped, allow the site to drain and dry a bit before planting.
» Watch this video from Corona Tools on testing soil drainage!
Location, Location, Location
The best way to avoid the effects of steady, heavy rain on your trees is to know your planting site before planting – we can't stress this enough! The planting site you choose is your tree's new home. It will have to endure the best and worst effects of the environment there. Take a walk, or a look, while it's raining and note where water accumulates. For example, if your downspouts are sending water all to one place, consider redirecting them to evenly distribute water for better drainage. Choose your planting site wisely:
A well-drained site is your best bet against flooding
Don't plant next to a river, creek, or other body of water that may flood in heavy rains
Plant on a slope with a berm (an artificial ridge or raised bank) to allow water drainage, air circulation, and avoid erosion
Just as you would get in touch with your local utilities companies prior to digging planting holes – to avoid interfering with gas, electric, and other lines – be sure to contact your local county Extension service and/or your local licensed tree-care professionals. These experts will be able to advise you on your planting site and work with you to easily avoid an array of potential problems, especially if you live in an urban setting.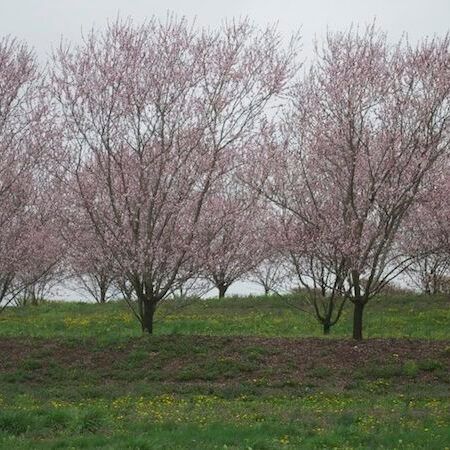 Peach trees planted on a sloping landscape with a berm to prevent erosion
• Notice the slope from back-to-front in this photo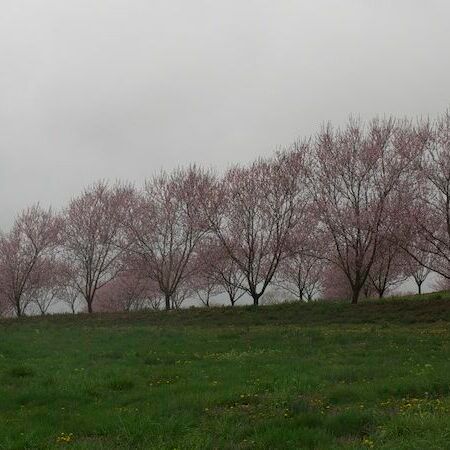 More of the sloping landscape that allows for adequate water drainage
• Notice the slope from right-to-left in this photo
Cause and Effect
As you can see in the photos above, there is a noticeable difference between the peach trees that were planted on a slope with a berm and the peach trees that were planted on a flat, level, site just below that. In this case, the trees in the lower, flat land are still living, but are not as advanced as the neighboring trees planted on slopes around the same time. We won't hesitate to emphasize, one more time, the importance of a good location!
A wet spring is not uncommon in many areas, and, if you plan ahead, you can successfully grow your own trees despite the rainy weather.
Read up on more tips to planning your planting site in our articles: