Crisp-Cross Apple Sauce Recipe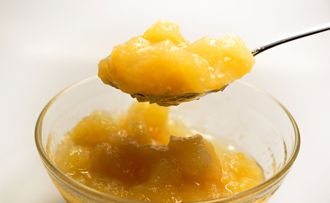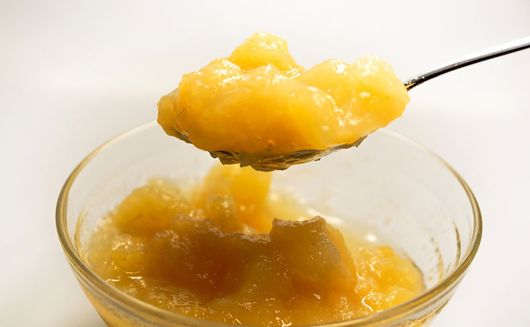 Our 'Honeycrisp Cross' apples (offspring of Honeycrisp x Gala / Pink Lady®) let the flavor shine in this apple sauce recipe. Try this at home!
Crisp Cross Apple Sauce Recipe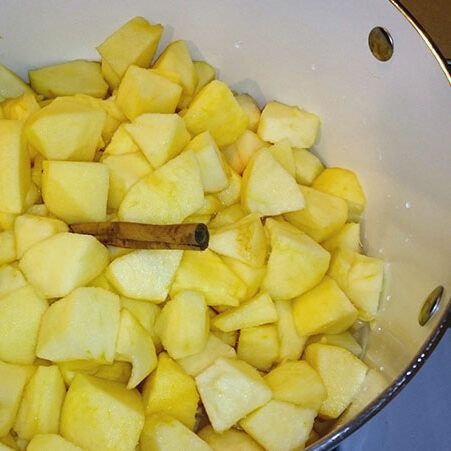 Ingredients:
8 apples, peeled, cored, chopped
2 cinnamon sticks (or ½ teaspoon ground cinnamon)
¼ cup white sugar
1 ½ cup water
Yield:
Approximately 2 pints (or 1 quart with a little extra to sample!)
Prep: 10 minutes | Cook: 20-30 minutes
Directions:
Peel, core, and chop apples into chunks*. Note: Smaller chunks will cook faster, similar to preparing potatoes for mash.
*If you have an Apple Master peeler, this would be an opportunity to core and peel your apples with ease!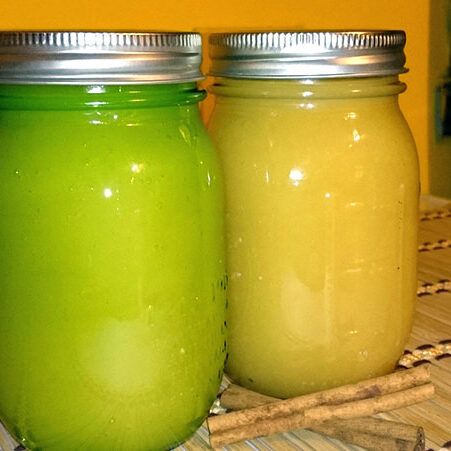 In a sauce pan or pot (deep enough to accommodate the chopped apples), combine apples, water, sugar, and cinnamon.
Cover and cook over medium heat for 20 to 30 minutes or until apples are tender.
Remove from heat and allow to cool. If you used cinnamon sticks rather than ground cinnamon, remove the sticks from the sauce now. Once cool, mash tender apples with a fork or potato masher.
For chunkier apple sauce, this method will suffice. For a smoother texture apple sauce, consider adding sauce mash to a blender and blending until preferred texture is achieved.
Chill in a refrigerator and serve, or store in airtight containers for later.