Asian-Pear Sauce Recipe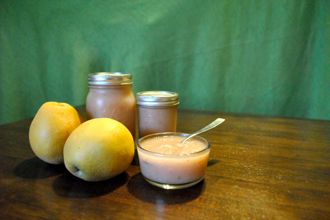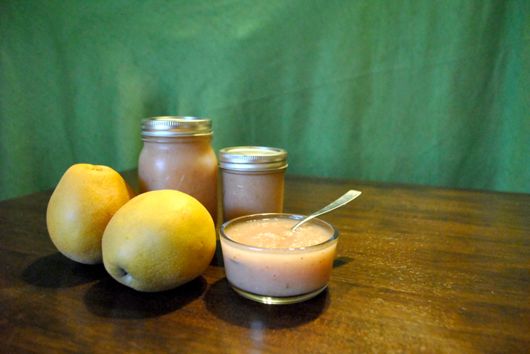 Try this Asian-pear sauce recipe with apples and strawberries for a tasty twist on apple sauce. This sauce also makes a delightful seasonal gift!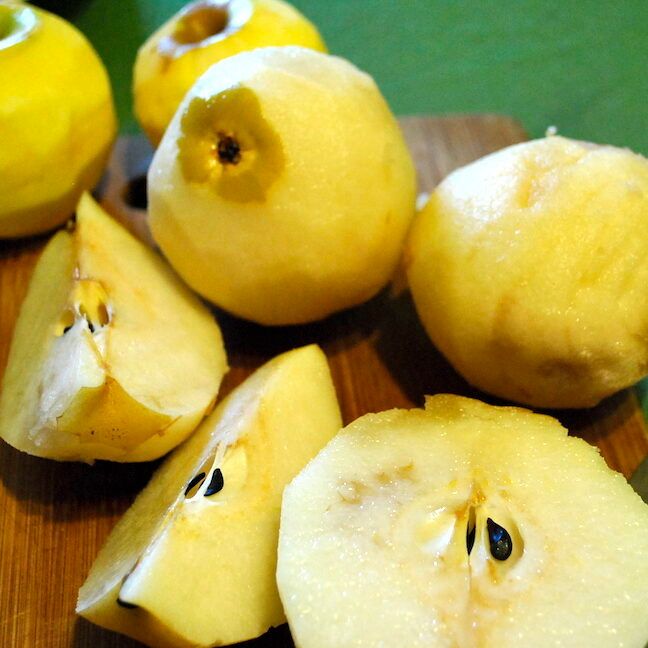 Who doesn't love fruit sauce? It's easy to be a fan of apple sauce, especially when you're growing your own apples. Part of the enjoyment is deciding which varieties have the best flavor and the possibilities are limitless. Similarly, pears are holding their own in the culinary world for their versatile flavor and texture, especially in sauces and butters. Asian pears, also called "apple pears", may be newer to the foodie scene, but these fruits exhibit the best characteristics of both worlds: the flavor and aroma of European pears with the firm and crisp flesh of apples. They're amazing to eat fresh and if you've ever wondered if you can make Asian-pear sauce the answer is: Absolutely.
This Asian-pear sauce recipe, especially with apples and strawberries mixed in, is just the right amount of sweetness without needing to add any sugar.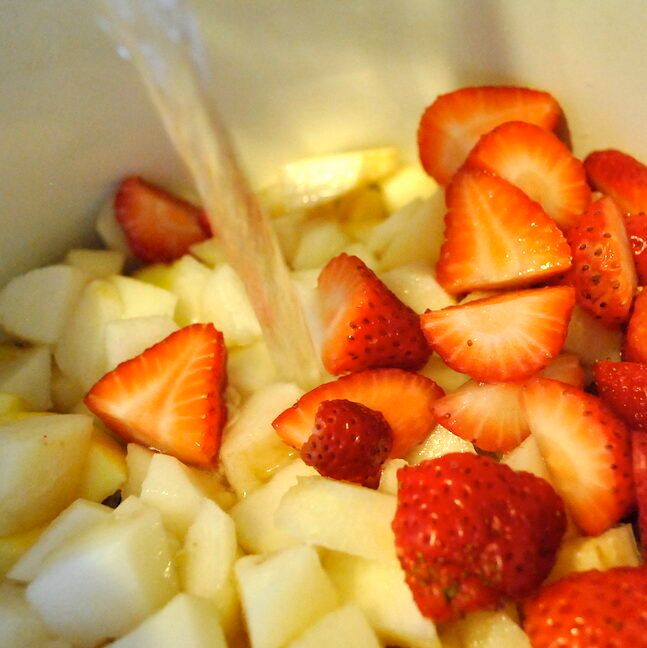 Asian-Pear Sauce Recipe
Prep Time: 10 min. | Cook Time: 30-40 min. | Yield: approx. 1 quart
Ingredients
Directions
Wash, peel, core, and slice Asian pears and apples. Chopping the slices into smaller segments helps things cook faster. Wash and remove leafy tops of strawberries and cut into halves.
In the bottom of a large cooking pot, put an inch of water (or apple juice), add all of the fruit (Asian pears, apples, and strawberries), and cover. Heat on high until rapidly boiling.
Uncover and reduce heat to medium high. Continue to cook until fruit is soft.
Once all fruit is soft, remove from heat. Water will be released from the fruit as it cooks. If sauce seems too watery, ladle off excess juice – once cooled, this juice makes a tasty beverage!
Put soft, cooked fruit into a Food Mill* and mash fruit into a smooth puree.
*if you don't have a Food Mill, find one here or use a food processor or blender to puree instead.
Add apple sauce back to the cooking pot and spice to taste, or enjoy plain. Serve.

Note: This recipe is not intended for long-term storage.
---
Bonus! Turn this sauce into 'Asian Pear Butter' following these steps:
Shop Kitchen & Canning Supplies