All-American Apple Pie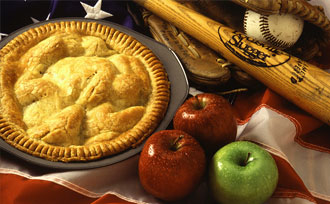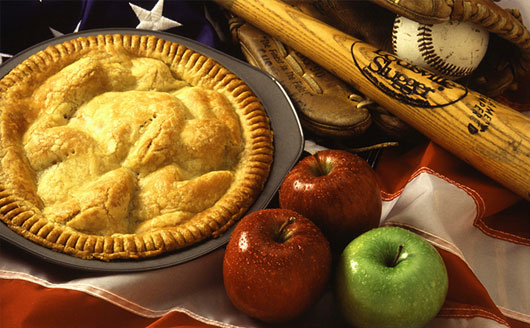 Strive for the best balance of the three Ts:
taste, texture and tartness.
Know your apples.
The Golden Delicious apple that's so yummy as a snack is a good choice for a pie, while many other supermarket varieties (like Fuji), get mealy when baked.
Don't use a single tart variety for the whole pie.
You will have to use so much sugar to counteract the acidity that the pie will be runny. Not knowing which apples to use and how to properly balance the "Ts" can result in a pie that's unpleasantly pucker-tart, or, worse, applesauce between two crusts.
So which apples make the best pie?
Here's a guide to some varieties you can mix and match, all of which you can grow yourself.
For taste:
Stark® Jon-A-Red® Jonathan
. Classic sweet flavor with a subtle, tart edge. Very full apple flavor. Self-pollinating.
Starkspur® UltraMac™
. A cherished pie apple, reminiscent of cider. Smells amazing when it's baking. Pollinators:
Cortland
,
Stark® BraeStar™
or
Stark® Lodi
.
Cox's Orange Pippin Antique
. This "heirloom" apple is of British descendancy, with complex citrusy overtones and a very pleasant sweet side. Pollinators: any
Golden Delicious
or
Stark® BraeStar™
.
For texture:
Starkrimson® Gala
. Pretty to grow, even more delicious in a pie. Great apple aroma and holds up well under baking. Best pollinators:
Starkrimson® Red Delicious
or any
Golden Delicious
. Hand-selected by our experts for its simple upkeep.
Cortland
. Won't turn brown, and keeps it shape and snowy color. Pollinators:
Stark® Lodi
or
Starkspur® UltraMac™
. A classic pie apple.
For tartness:
Starkspur® Winesap
. Lends a spicy tartness with overtones of winey-ness, a perfect counterbalance to the sweeter apples in your mix. Pollinated by
Golden Delicious
,
Stark® Jon-A-Red® Jonathan
or
Starkspur® Red Rome Beauty
.
Starkspur® Red Rome Beauty
. Just tart enough, pretty much the perfect pie apple. Holds it shape and size (meaning mountain-high pies will stay that way). Self-pollinating.
All-American Apple Pie Recipe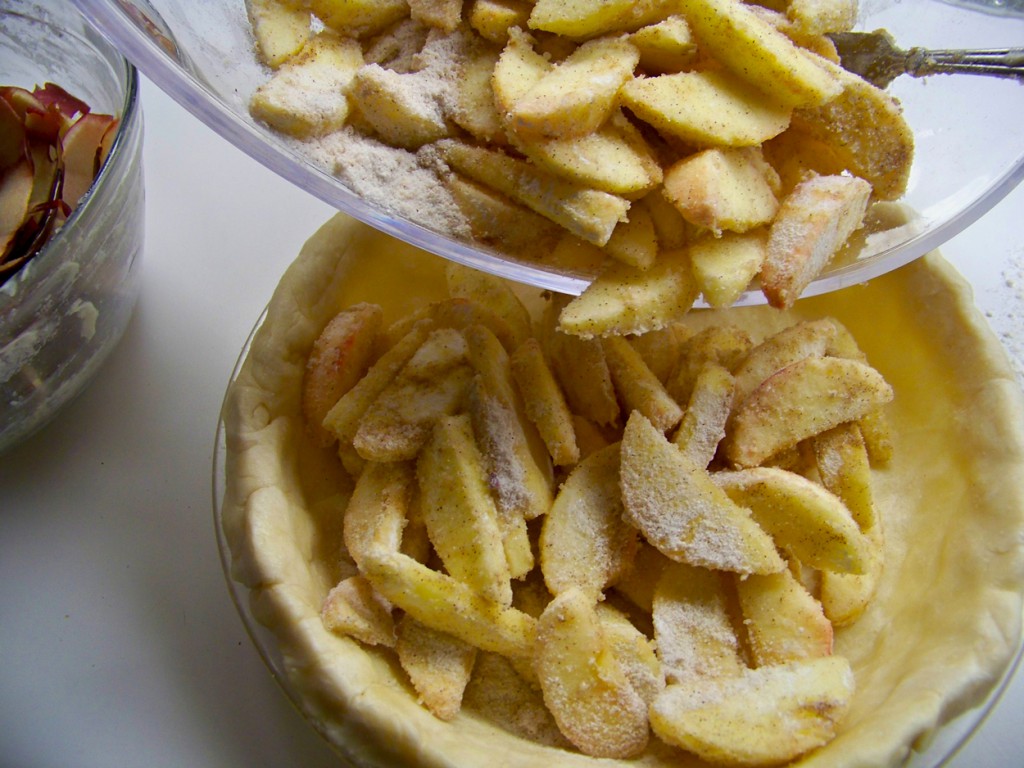 Ingredients:
Crust
: 1
recipe of your favorite pie crust
, enough for a 9" two-crust pie
Filling
:
1 1/2 to 2 pounds sweet, tender apples like Cortland, Starkspur® Winesap or Starkspur® Red Rome Beauty (about 4 large)
1 pound tart apples, like Starkspur® UltraMac™ or Granny Smith apples (about 3 medium)
2 teaspoons fresh lemon juice
3/4 cup packed light brown sugar
1/4 cup granulated sugar
3 tablespoons cornstarch
3/4 teaspoon ground cinnamon
1/8 teaspoon grated nutmeg (optional)
Pinch of salt
1 tablespoon unsalted butter, cut into bits
Egg wash
: 1 large egg white and 1 teaspoon water, whisked together until frothy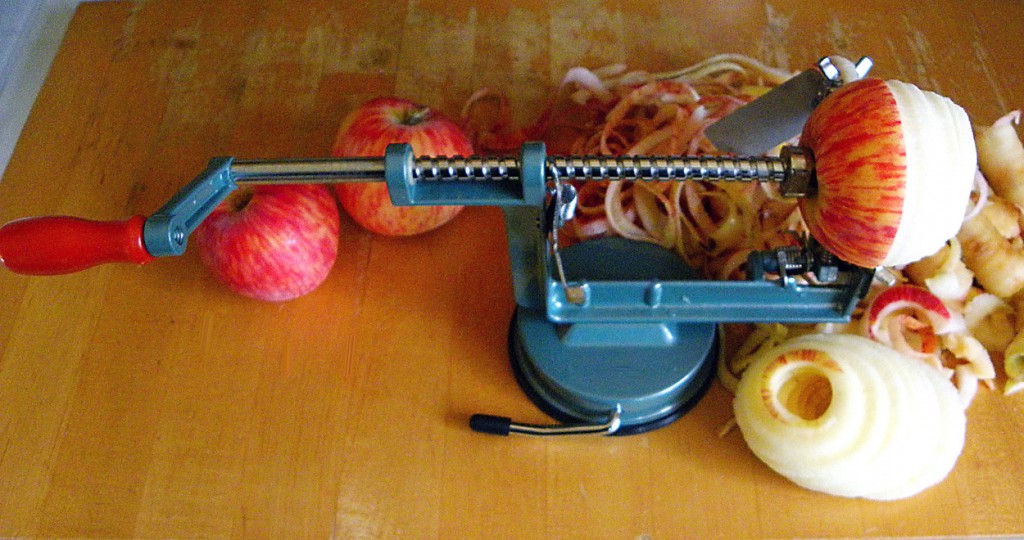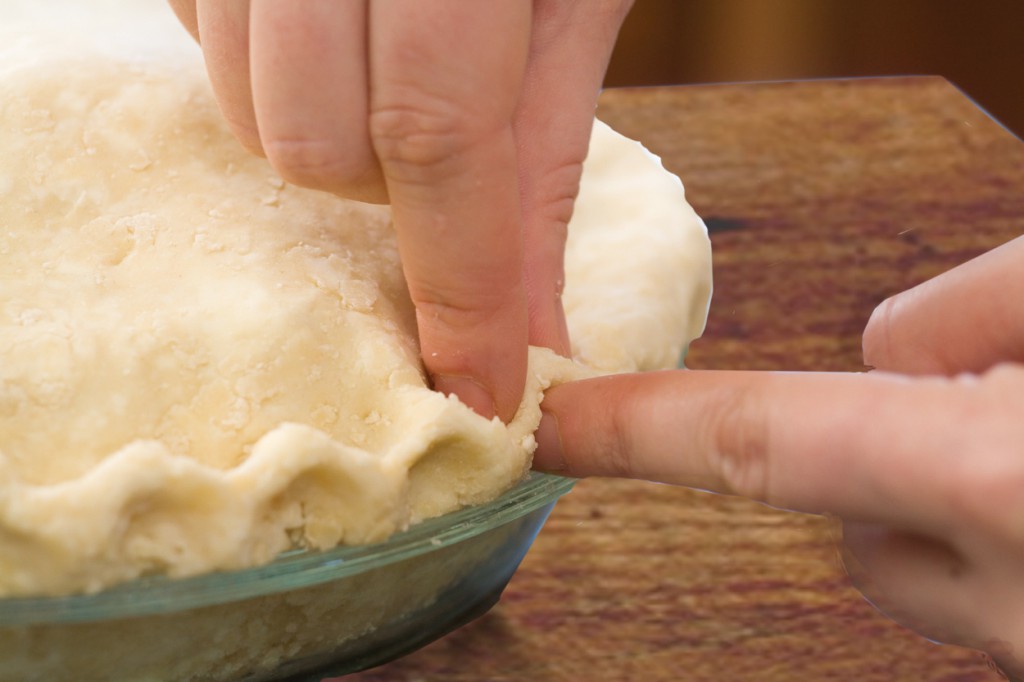 Directions:
Preheat the oven to 400º. Position the oven rack in the lower third of the oven. Butter a 9" glass pie plate.
Cut, peel and core the apples. For best results, cut the sweeter apples (Cortland, Winesap or Rome) into 3/4" slices, and the tart apples (UltraMac or Granny Smith) into ¼" slices. Combine all slices in a large bowl and gently toss with the lemon juice.
In a smaller bowl, mix the sugars, cornstarch, cinnamon, nutmeg and salt. Do not add to the fruit just yet. The sugar and salt pull juice from the fruit and will make the filling runny.
Roll half of your pastry into a 13" round and line the pie plate and trim the dough, leaving about a ¼" overhang.
Brush a thin layer of the whisked egg wash all over the bottom pie dough to prevent sogginess.
Toss the sugar mixture with the apples just before baking. Empty the filling into the pie plate, gently moving the slices to fill in empty spots.
Dot the pie with butter bits. This will help thicken the juices.

Do not skip this step

.
Roll your remaining pastry into a 13" round and place it on top of the apples. Very gently press the dough toward the middle, then press the top and bottom pastry rounds together around the rim to envelop the apple filling. Trim the crust so it's even, and crimp with your fingers or use a fork to decorate the edge.
Brush the top crust lightly with egg wash and sprinkle with a little sugar. Poke a few holes in the top pastry with a fork to vent steam during cooking.
Carefully cover edges with 3"-wide strips of aluminum foil to prevent burning.
Put the pie in the oven with a piece of foil on the oven bottom to catch drips. At the 45-minute point, remove the foil from the edges and bake 10 more minutes (for a total of 55 minutes baking time). The pie is done when you can see the filling bubbling through the crust.
Remove pie from oven and cool on a wire rack for at least four hours before serving.
Keeps for a day unrefrigerated, then keeps up to a week, covered, in the refrigerator. Serves 8.
---
The Fourth of July and apple pie... what could be more all-American? Even a novice baker can make a serviceable pie, but there are a few secrets — which we're about to divulge — that will really liven up those baked delights.