Which Fruits are Best for Pie?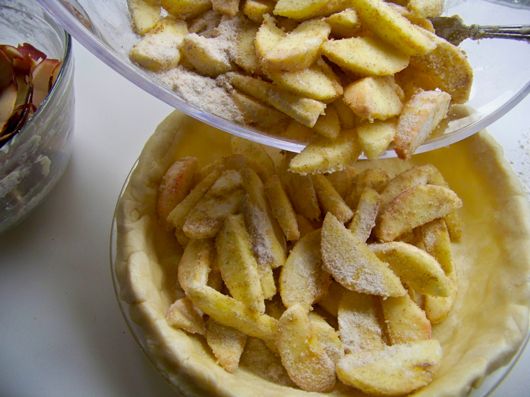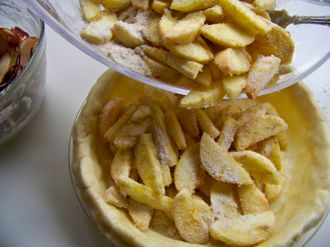 Using Fruit in Pie
Tastes and preferences vary, but one thing to keep in mind is make sure the fruit you're using is at the right stage of ripeness. An apple, for example – even if it's praised as a "great variety for baking" – can still have an unappealing flavor and texture in a pie if it is picked under-ripe or used when over-ripe.
Popular Fruits for Pie
---
Apples: There are countless apple varieties to choose from, so there's something for everyone when it comes to choosing an apple for pie. Some of the most highly regarded pie apples are Wolf River Apple, Aztec Fuji® Apple, Stark® Jon-A-Red® Jonathan Apple, Northern Spy Apple, Twenty Ounce Apple, Cortland Apple, Granny Smith Apple, and – one of our favorites for exceptional flavor and composition – Golden Delicious Apple!
Some things to look for in a pie apple are: texture when cooked, flavor after cooking (this can change drastically from how the apple tastes fresh), and sweetness – some apples result in a pie that is "too sweet", so you may notice that many pie apples are naturally more tart to start with. The tartness is also relative to the fruit's ability to keep its shape when cooked.
---
Peaches: There are many ways to enjoy peaches in a pie. Peels on or off? White flesh or yellow flesh? It all comes down to personal taste; however, removing the pit is highly recommended, so freestone peaches may be the best choice when it comes to making peach pie.
Two popular varieties for pies are the Sun Haven Peach, since it resists browning and its wonderfully "peachy" flavor shines through even when cooked and Intrepid Peach, which has high marks in flavor and texture when baked – on top of coming from a hardy and disease-resistant tree. 4th of July Peach is semi-freestone, which may take a little more work to pit, but its excellent flavor and texture in baking is so worth it!
---
Pie Cherries: As the name states, Pie Cherries (also called sour cherries and tart cherries) are ideal candidates for delicious, baked pastries. Once you've had fresh-picked, you won't think about the canned cherry pie filling again – unless you're canning your own cherries for 'pies on demand'! Be sure to remove the pits from all cherries before baking.
It's difficult to mention just one pie cherry variety over another, since they're all tasty, but Montmorency Pie Cherry is the most popular sour cherry tree in the country. Once you've savored the tangy fruit, you'll see why!
---
Rhubarb: the vegetable that is used as a fruit! Most varieties of rhubarb work well in pies. The color doesn't really have much to do with the quality of a pie, but redder rhubarb is popular for how attractive it looks after cooking. If you find that your rhubarb stalks aren't as red as you'd like, you can use rhubarb in combination with strawberries or use red food coloring* to get a more vibrant color in your pie. We recommend both Starkrimson® Rhubarb and Valentine Rhubarb for pies, but even green varieties are quite tasty!
*If you use red food coloring, it helps to add it to the sugar prior to cooking so that the color distributes evenly, like the sugar, as it bakes.
Ready to bake a pie and looking for a place to start? We have an excellent recipe for pie crust from the baking experts at King Arthur Flour:
---
Here are some fruit-pie and other recipes to try: