The Best Berries for Baking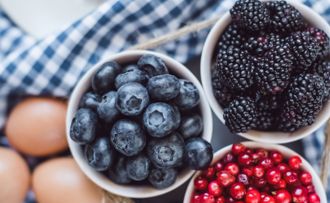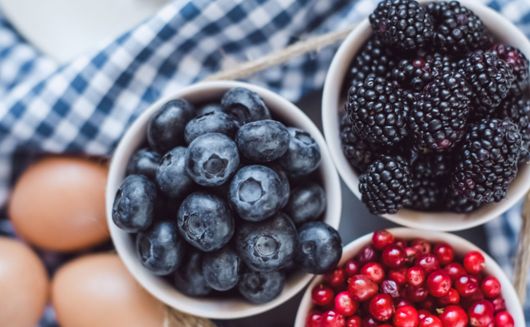 Using Berries in Pie
Next to fresh-eating, smoothies and shakes are a popular use for an abundant berry harvest, but berries and pies go together like pie and ice cream! Berries tend to have a lot of juice, which makes for a "runny" pie filling. Traditionally, if you're not a fan of runny pies, you can use a thickening agent like flour or cornstarch to achieve a better pie-filling consistency.
Popular Berries for Pie
Strawberries: Either on their own or paired with Rhubarb, strawberries are irresistible in pie – and are oh-so-easy to work with! Just rinse, remove the hulls (green end), and slice. There really isn't one strawberry variety that's better for pie than another so you can't go wrong here. Just choose a variety that grows well for you and produces strawberries you love to eat.
Blueberries: Ah, blueberry pie. The most difficult part about baking blueberries is not eating them fresh first! Some top varieties for baking include Bluecrop, Chandler, Elliott, and Patriot.
Grapes: Believe it or not, grapes make some delectable pies. Red grapes... White grapes... If you have never had the pleasure of trying grape pie, we encourage you to. Concord grapes are highly popular for pies; start with 5 1/2 cups of grapes, up to 1 cup of sugar for a 9-inch pie crust, and find a recipe that sounds too good to resist!

Gooseberries: Old-fashioned gooseberry pie is an unforgettable treat! Depending on the variety, may need to add a bit of sugar to keep the pucker down. Gooseberry pie is something to keep in mind once your gooseberry plants are established and mature, because they tend to be productive. Gooseberry varieties, like Hinnonmaki Red Gooseberry and Invicta Gooseberry are great for pies. For an easier harvest prior to baking, consider the Pixwell Gooseberry plant, which has fewer thorns.
Raspberries, Blackberries, Loganberries, Marionberries: Any berry in this group, or relatives of these berries, makes for an excellent pie (or cobbler). These berry plants will impress you with their productivity once they're mature enough to bear regularly, so you won't find yourself having to choose between using your harvest in pies, smoothies, or eating out of hand. Again, if these berries yield a pie filling that is too runny, try a thickening agent. (You might also consider baking a pie that uses your berry harvest in combination with other fruits!)
Ready to bake a pie and looking for a place to start?
We have an excellent recipe for pie crust from the baking experts at King Arthur Flour:
---
Here are some fruit-pie and other recipes to try: